Should you use a nanny cam? Do you use a nanny cam?
The short answer is YES. No one wants to pay for a stranger who will hurt your beloved child!
And personally, I have been using a nanny cam for years. So far, everything goes well with no legal issues and no disputes. All you need is to use it in a right way.
Now let's learn whether it is legal to have a nanny cam, analyze all the pros and cons of using a nanny cam from my personal experiences, and find the best solution to use nanny cams.
Contents:
Should You Buy a Nanny Cam: Legal Issues
Is it illegal to use a nanny cam?
Generally speaking, it is and should be legal to use a nanny cam to protect your family, one of your most valuable properties. But be careful to use it in private areas.
US: It's legal to install a nanny cam in all 50 states, even if you choose to use a hidden nanny cam to record your nanny without her permission. But you can't use it in private places. That's to say, you can't record in private areas of your home, such as the bathroom or a live-in nanny's bedroom.
If you are considering an audio enabled nanny cam, you should also know the speech laws.
38 states (including Maryland, Massachusetts, Ontario), allow you to record the conversation as long as you are in there, and 12 states forbid the practice without your babysitter's knowing. Those states are California, Connecticut, Florida, Illinois, Maryland, Massachusetts, Michigan, Montana, Nevada, New Hampshire, Pennsylvania and Washington.
UK: The use of nanny surveillance cameras, hidden or obvious, is generally permitted under UK law, if used in a legal manner and towards legitimate ends without violating the Data Protection Act and Human Rights Acts.
Also, it is also illegal to use nanny spy camera in areas where individuals have an expectation of privacy.
Canada: You need to contact the office of the Privacy Commissioner of Canada before installing the convert nanny cam to avoid being sued. The privacy commissioner has the authority to investigate your complaints and report on whether there has been a violation of the Privacy Act.
Australia: As the employer of the caregiver, you are required to comply with the Workplace Video Surveillance Act 1998 (NSW). If you want to use a nanny cam in private residence, the babysitter must be aware of it.
Should You Use a Nanny Cam: Pros & Cons Tradeoff
Since it is legal to record the caregiver in your own home, should we use a nanny cam?
When I was considering the question "should I use a nanny cam", I searched and wrote down all the pros and cons on the Internet, and finally made my decision to get one.
Here are some of my search results that may be helpful to you as well.
Reasons to Use a Covert Nanny Cam:
There are top 4 reasons that persuade me to use a nanny cam:
Pro 1: A babysitter camera can prevent child abuse.
Child abuse preventing is the biggest benefit of using a nanny surveillance video monitor.
Many potential dangers may occur when your child is left alone with an outsider, such as physical abuse and sex offenses. In fact, sex crimes outnumber physical assaults nearly two to one according to an analysis on crimes against children by babysitters.
With a nanny spy camera, you can have a clue about what's going on with your children during the day. This is especially important for the toddlers who might still be unable to express themselves clearly in words. You may come home some day and find a crying face of your beloved baby, and the nanny tells you it is just for the finish of his/her favorite animation. You will never know whether the caregiver told you the truth. A babysitter camera can help you to figure out what happened.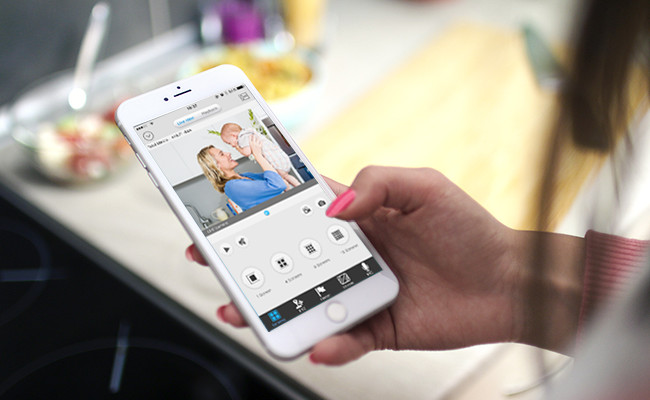 Pro 2: A nanny cam can provide evidence for prosecution.
Most images and videos used in accusation are captured by babysitter video monitor. With the incontrovertible evidence recorded by the nanny surveillance camera, police could arrest the abusive caregiver at once. The video always tells you facts and some of them may be hard to believe.
Moriah Gonzales, described as a smiling and bubbly girl, is charged with child abuse. Quite a few parents of young children in this neighborhood felt surprised and saddened by the charge, yet the police arrested her with the solid evidence provided by the babysitter surveillance camera.
Note: Pay attention to the legality of the evidence captured by camera. For example, the above mentioned 12 states in US have laws to protect audio recordings. Therefore, the recordings with both video and audio will be inadmissible during legal proceedings.
Pro 3: A nanny surveillance cam monitors the working process.
Babysitting is a kind of work of which the quality cannot be judged by certain achievement. You may assign the nanny lots of tasks, like feeding the baby, but there are no evaluations or reports reflecting their work quality.
There is a possibility that the nanny didn't feed your child on time or just kept him/her starving the whole day and thrown the food away right before you came back home. Maybe the babysitter didn't take your kid to walk as scheduled and indulged him/her with animation instead for her peace and quiet.
Besides, the caregiver could easily become a time employee theft. You have no idea if the nanny has ever invited her friends over in work hours or spent a long time texting. These behaviors may cause dangers to your child. For example, your kid may get drowned in the home swimming poor when he/she was left playing alone or go missing without proper attention.
All these concerns and consumptions will have no standing ground with a nanny cam. The babysitter video camera enables you to monitor the working process even when you are in the office.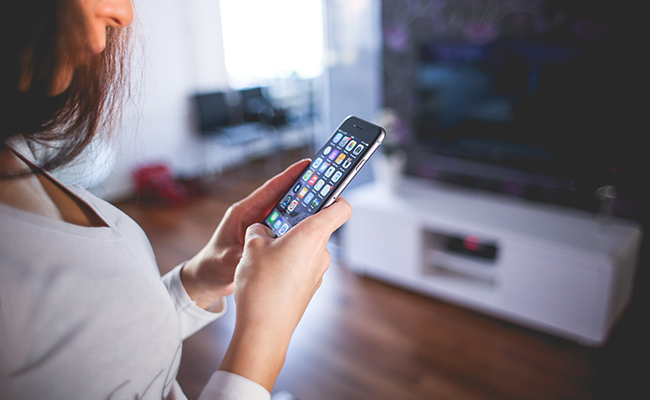 Pro 4: A nanny video camera is beneficial for service improvement.
In the same way that English learners record their reading to correct the phonetic problems, using a nanny camera can be helpful in improving the babysitter's service.
Nanny's working patterns can be improved through the camera's recording replay. You can warn the nanny if you find her spending too much time doing her own business. Sometimes your babysitter's working habits developed on her previous nanny families do not apply to your condition, and these can be easily modified if you own a nanny surveillance monitor.
The parents could also benefit from nanny video cameras. You can know your kid's preference and learn ways of connecting with your child from the experienced nanny.
Note: Avoid blind spots to maximize the above mentioned benefits of nanny cam.
Protests against the Nanny Cam:
Those who claim that we should not use a nanny cam mainly have the following two concerns, but in fact, they are easy to deal with. Let me show you how.
Con 1: A surveillance camera shows your distrust.
It seems that you are saying exactly that "I don't trust you with my children" if you have a babysitter camera in place.
There are as many honest nannies as anxious parents. They will feel upset and distrusted if you tell them in advance, and they will feel betrayed if you don't tell them and they find the camera out accidentally.
If this bothers you, just tell the nanny that you are using a camera in the first place in a friendly way. Most professional nanny will feel okay with it.
Con 2: A babysitter cam is an invasion of privacy.
The nanny may feel uncomfortable when they are monitored during their work.
Well, in my opinion, babysitting is their occupation instead of their personal life. Just like bank staff working under video surveillance to make sure nothing will go wrong, why should the use of nanny cam be regarded as invasion of privacy?
Of course, you can't put the nanny cam in private places as the law says.
The Verdict: Should You Use a Nanny Cam
Our advice is to get a nanny camera and choose a plan which satisfies both parties, considering the advantages of nanny cam outweigh its disadvantages. After all, the safety and care of a child are of utmost importance and there is nothing to hide if the caregiver didn't do anything wrong.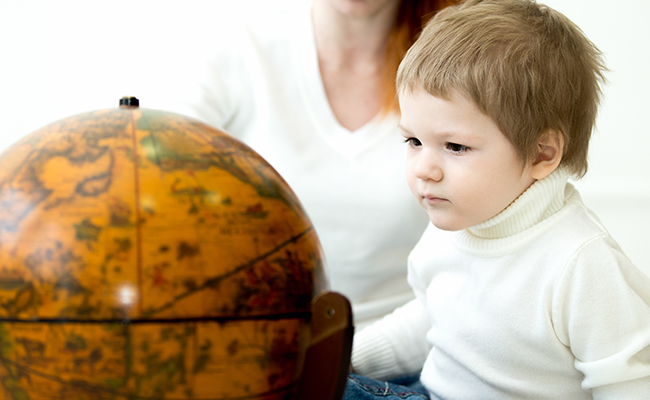 Should You Tell Nanny Before Using Nanny Cams
Actually, tell her in your own initiative is much better than take the risk of being found out. You should tell them about it but in a way that is beneficial to both.
Here are some practical tips for you:
Find the right timing. Do not wait until your nanny becomes suspicious and Google "how to spot a nanny cam". You'd better tell them in the interview so that they can decide whether to take the job or not.
Explain your concerns to the nanny in a sincere manner. Just tell her your goal is to remove "trust" from the equation and make sure what needs to happen, does happen.
Do not use the nanny camera 24/7. Perhaps the best way is to use the camera for the first week to see if your child is being properly tended to and cared for. If everything goes well, you can record every now and then (make sure your nanny knows it) just for casual checks. Of course, you will need continuous recording when you have suspicions about your nanny.
This solution may take you a while to find a safe babysitter but it can protect your precious ones from abusive nanny, and it is definitely worthy of your efforts.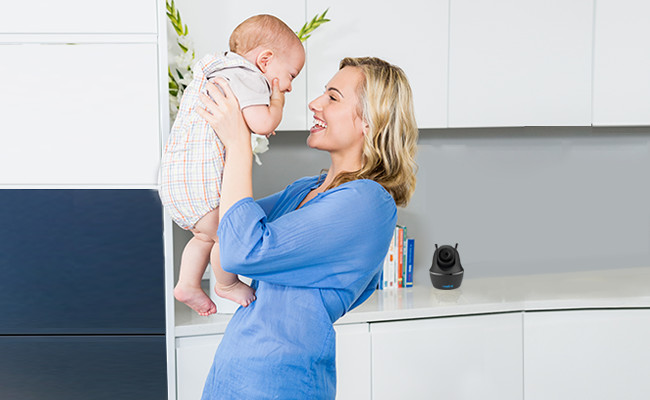 How to Use a Nanny Cam: 2 Solutions & Best Picks
There are 2 ways to use a nanny cam: use a hidden nanny cam or install the nanny cam in plain sight.
#1. Use Nanny Cam in Plain Sight
As we've discussed, it may be the best practice to tell your nanny that you are actually using a nanny cam. In that case, you don't need to hide the camera and there are many professional indoor nanny cams that can keep your baby 100% safe when you are not at home.
* Best Exposed Nanny Cam – Reolink E1 Pro
Actually, this is the nanny cam model I use for my own. It is PoE and easy to set up. After connecting it to your mobile phone via a baby monitor app, you can see what's going on with your baby whenever you want. And if something happens, you can even speak directly to your nanny through the camera.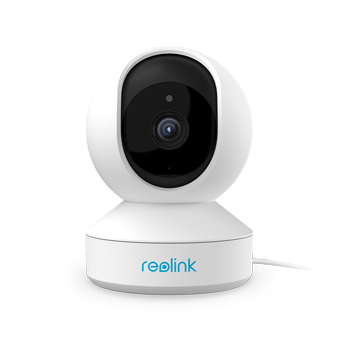 Reolink E1 Pro
Wireless Pan-Tilt Smart Home Camera
Smart, Powerful and Affordable All-Round Home Protection. 355° Pan and 50° Tilt; 4MP Super HD, Two-Way Audio, 2.4/5 GHz WiFi, with Google Assistant Integration.
Considering use your Android phone iPhone or iPad as nanny cam? Find detailed instructions
here
for Android system, and
here
for iOS system.
#2. Use Hidden Nanny Cams
If you choose not to tell your babysitter about the nanny cam or you just don't want her to know where you are actually monitoring, you can also hide the nanny cams.
Reolink E1 Pro, with the all-in-one design, can blend into the environment easily. Also, it can deliver soundless and smooth rotation without making any noise when your baby is asleep.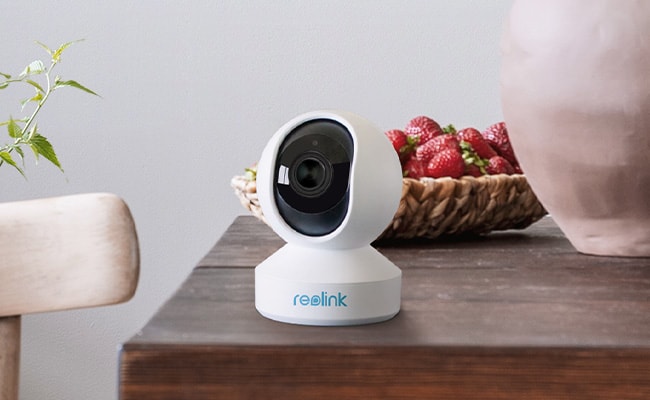 For more nanny cam recommendations and selection insights, you may continue to read this nanny cam buying guide.