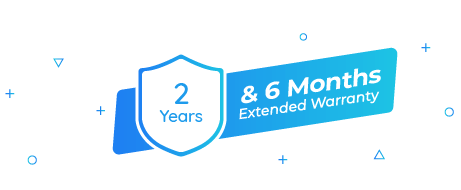 Reolink Product Registration
Register Now to Get
2-Year Warranty & Extra 6-Month Warranty
Reolink warrants premier customer service for repairs or exchanges on purchases made at all official Reolink stores. For more information, see details on
Reolink Warranty
.
Please make sure that all the product registration information you fill in is CORRECT. Reolink is NOT responsible for any warranty problems caused by incorrect product registration information that you provide.
Note: Register within 2 years of purchase and you will get 6-month extended warranty besides 2-year warranty. Warranty starts on your invoice date.
Please enter a valid email address.
"Email address" is required.
Your Product(s)
Order
1
"Order number" is required.
Reolink Keen™
Reolink Keen™
Argus
Argus 2
Argus Pro
Argus Eco
Argus PT
Reolink Go
C1
C1 Pro
E1 Pro
E1
C2
C2 Pro
RLC-210W
B800
RLC-410
RLC-410S
RLC-410W
RLC-511
RLC-511W
RLC-411-4MP
RLC-411-5MP
RLC-411S-4MP
RLC-411S-5MP
RLC-411WS-4MP
RLC-411WS-5MP
RLC-420
RLC-422-4MP
RLC-422-5MP
RLC-422W
RLC-211W
RLC-423-4MP
RLC-423-5MP
RLC-423S
RLC-423WS
RLK4-210WB2
RLK4-210WB4
RLK4-211WB4-S
RLK8-410B4
RLK8-420D4
RLK8-800B4
RLK8-410B2D2
RLK16-410B8
RLK16-410B6D2
ADK8-10B4
ADK8-20B4
RLN8-410
RLN16-410
Reolink Solar Panel
Others
*
"Product Purchased" is required.
Add More Products +
Cannot select a future date.
reolink.com
reolink.com
Amazon
Aliexpress
Ebay
Newegg
Catch
Hypermarket
Local security camera store
Others
Add More Order +