The monitoring companies may charge you expensive early termination fees and even give you bad credit once you demand to cancel a security monitoring contract ahead of its expiry date. Is there nothing you can do but get locked into a contract that you are not happy with? Definitely NOT! Continue reading and learn how to get out of home security contracts with alarm companies successfully without penalty and bad credit here.
Here is what you need to know when you want to cancel a home security contract:
| | |
| --- | --- |
| What to Do | Cancel home security contracts |
| How to Do | 8 solutions |
| Solutions | Switch to other monitoring providers |
| Recommended Camera | Reolink security cameras |
What Is a Security System Contract: Important Facts That You Need to Know
A security system contract is a signed agreement between you as a homeowner and an alarm company on professional monitoring home security services.
Once the contract is signed, you need to bear a monthly fee for professional monitoring that ranges from $14.99 to $34.99.
But that is not the only cost of a home security system included in the contract.
On top of that, you may have to pay for surveillance equipment ($60 – $1000), system installation & activation ($49.99 – $199.99/each security device) and customized subscription plans ($10 – $20/month) if you need.
Also note that when a security monitoring contract terminates, you don't own the right to possess the surveillance equipment and have to return to the alarm companies even after paying the monitoring fees each month.
(Of course, if you have bought the security systems in the first place, you are entitled to possess them.)
Generally speaking, alarm companies tend to offer long-term security monitoring contracts that last from 1 to 5 years with automatic renewal clauses. So, if you do not get out of a security system contract before it terminates, you are locked into a contract that you are not happy with.
Meanwhile, if you cancel home security contracts in improper ways, you will have to pay expensive early termination fees and even get bad credit. And that's why you need to take proper and effective solutions to get out of a security monitoring contract with alarm companies.
8 Effective Solutions on How to Get Out of a Security System Contract
As explained earlier, breaking up with alarm companies in ineffective ways may result in high termination fees and bad credit.
So, how to get out of a security system contract without cancellation fees and credit concerns?
Here are some effective solutions to help you get free from a security monitoring contract.
Solution 1. Review Home Security Contracts Carefully
To get out of a security system contract successfully, review your security monitoring contracts very carefully, especially the clauses addressing termination and automatic renewal.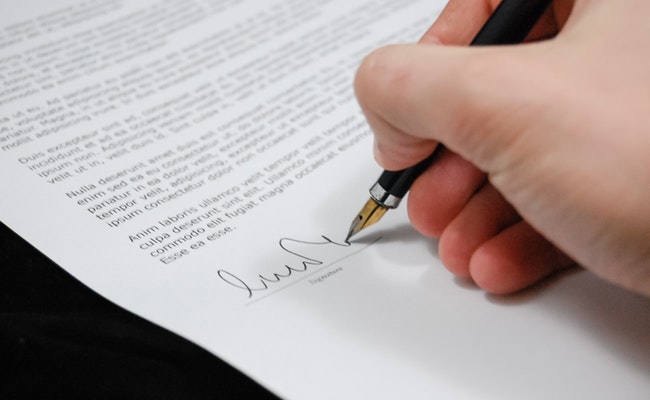 Most of the monitoring companies specify in the contract that you are allowed to terminate home security contracts without penalty in the following conditions:
• The alarm companies fail to provide services that you are paying for.
• The alarm companies provide malfunctioning surveillance systems.
• The home security offers are outdated.
• You are moving to a new area where the companies don't cover.
• You want to return the alarm systems within 3 days (Federal Trade Commission's three-day cooling off period rules ) or the trial period offered by the alarm companies (from 30 days to 60 days).
In addition, you have to confirm whether there are clauses on automatic renewal in the contract. Some home security contracts renew automatically when the homeowners don't demand termination before the contracts expire.
So, to get free from a security monitoring contract, you may propose a cancellation with proper notice when the signed agreement on home security service is about to terminate.
Editor's Tip: To protect your own rights, it is best to keep a fine print of security monitoring contract with your signature. If you don't have one, contact the monitoring companies to send you a hard copy of the contract.
Solution 2. Remove & Relocate Monitored Security Systems to Your New Apartment
Don't know how to get out of a security system contract without bad credit when you are going to move to a new apartment?
In fact, you are allowed to keep the monitored security systems when you move in most cases.
However, some alarm companies may charge you moving fees ($25 - $99) and installation costs. Also, they may not allow you to take every piece of surveillance equipment with you, and some even require you to purchase a new security system.
What if the alarm companies refuse to do so since they don't provide service in the area where your new apartment locates?
Under such a condition, you are able to claim a free cancellation of home security contracts since the alarm companies can't provide service that you are paying for.
Solution 3. Transfer Home Security Systems to Others
Another possible way to break a security monitoring contract without penalty is to transfer the contract to your close friends, family members or acquaintances who are in need of a monitored security system.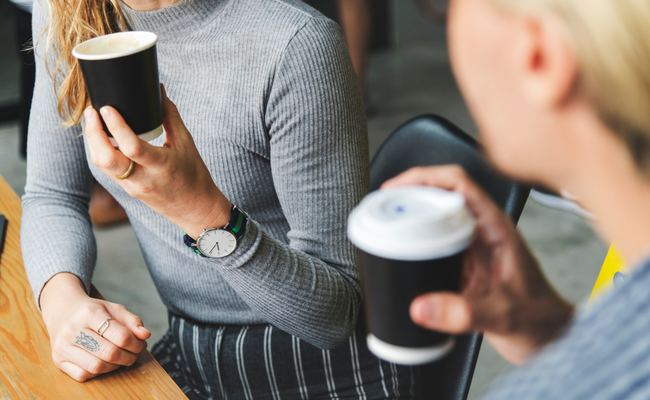 So, when you plan to sell your house with a monitored home security system, communicate with the new owners and ask if they would like to use the existing surveillance equipment and take over the remaining part of the contract, which is also accepted and encouraged by most of the alarm companies.
Solution 4. Turn Current Security Monitoring Contracts to Month-to-Month Plans
To get out of a long-term security monitoring contract, you may use the professional monitoring services on a month-to-month basis. So, you are able to cancel that system or switch to a different company at any time as you wish.
Note that how to change home security contracts depends much on your alarm companies. To know if this applies to your contracts, it is best to ring a call or send an email to the companies.
Editor's Tip: If you don't want to pay monitoring fees each month and decide to cancel a security system contract completely, consider applying security cameras without monthly fees to keep tabs on your home.
Solution 5. Terminate Security System Contracts with Proper Notices
If the solutions above won't help and you can't put up with alarm service, sending a termination letter or making a cancellation call is another feasible solution to end a security monitoring contract with alarm companies.
Generally speaking, a termination letter, regarded as a form of proper notices, is more preferable. With such letters, alarm companies cannot deny the fact that you have demanded termination prior to the expiry of the home security contracts.
A good termination letter shall include:
• The contract or service number
• The expiry date of your contracts
• The date that you want to end home security contracts
• The termination reasons (if you want to get out of a security system "for causes", you need to specify it so as to reduce and avoid early termination fees)
• Your signature
• Additional materials demanded by the cancellation clauses
Editor's Tip: If you send a letter to cancel an alarm contract via mail, don't forget to count the mailing days as well. Or else, the alarm companies may renew your contract automatically since they receive your cancellation letter after the contract expiry is due.
Solution 6. Make Sure That You Get Out of a Security System Contract Successfully
Once the contract is canceled, it's best to follow up and make sure that you are actually getting out of security monitoring contracts with alarm companies.
Here is a complaint from a homeowner:
"This system has not been monitored and was not used for over two years. But we continued to pay for it because neither the alarm company nor the bank would discontinue the payouts."
So, to avoid paying for the services that you have canceled, contact the alarm companies and ask them to offer you a confirmation letter stating the proper cancellation of home security contracts.
Solution 7. Switch to a New & Better Professional Monitoring Provider
When you get stuck with an alarm company that provides unsatisfying services, it's well worth your time to consider getting free from current home security contracts and find a better security provider.
Before signing a new contract with a different provider, take the following tips into account:
• Ask the security providers if you need to buy new surveillance equipment or they will take over the existing security systems
• Make sure that services and features included in the new offers meet your security needs
• Read media's and users' reviews of the services provided by the new security providers
• Communicate with security companies and customize your home security contracts
• Compare the price of security monitoring contracts that you are considering
Some alarm companies may also help provide termination letters to your current security companies and offer to buy out the amount remaining on your current agreements. In return, they may charge you some switch fees to accelerate the cancellation and free you from unsatisfied services.
Solution 8. Take Legal Actions to Break a Security Monitoring Contract
If, unfortunately, you encounter a bad alarm company that traps you by renewing the contract without specific renewal clauses or proper notice (hope it will never happen), consult local attorneys and take legal actions to get out of a security monitoring contract.
It's Your Turn Now!
Have you ever got stuck with a security monitoring contract with alarm companies? How do you get out of a long-term home security contract? Share your ideas in the comment below to help out the new readers who are facing the same problems!
Top 2 Alternatives to Monitored Security Systems with Contracts
You are able to get out of a security system contract, but NOT at the expense of your home security.
In fact, monitored security systems with contracts are not the only options to safeguard your home.
Self-monitoring surveillance systems are more flexible and cost-effective security options, which allow you to see what is going on at your home via free app and Client and receive instant alerts when there are suspicious events without paying monitoring fees.
If you are looking for self-monitoring security equipment with simple installation for your property or rental apartment, wire-free security cameras like Reolink Argus 3 Pro are ideal options.
Such completely wireless security cameras, featured with weatherproof design and sharp night vision, are capable of standing guard keenly indoors and outdoors, day and night.
When you are going to move out, you are able to remove and take the portable wire-free security cameras effortlessly and reinstall them in your new apartment without any moving and activation fees.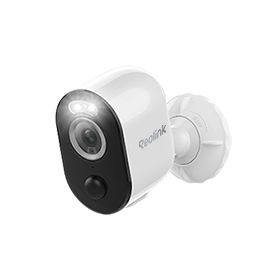 Reolink Argus 3 Pro
2K 100% Wire-Free Spotlight Camera
2K 4MP Super HD, Battery/Solar Powered, Person/Vehicle Detection, 5/2.4 GHz Dual-Band WiFi, Color Night Vision, Two-Way Audio.
The video sample below is captured by this battery security camera without contracts, showing the beautiful scenery in deep snow.
If you prefer a plugged-in self-monitoring surveillance equipment, take a look at Reolink RLC-810A, a PoE IP camera that can be added to a Reolink security system.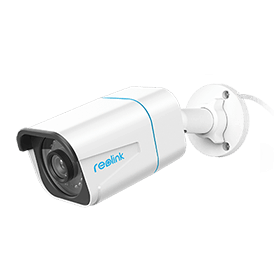 Reolink RLC-810A
4K PoE IP Camera with Person/Vehicle Detection
Smart Person/Vehicle Alerts; 4K UHD Day & Night; 100ft Night Vision; Time Lapse; IP66 Certified Weatherproof; Audio Recording.
Check out the 4K video sample below recorded by this self-monitoring PoE security camera: a dog fell into a pool.