New homeowners are puzzled with whether they can use or upgrade the existing security system or wired alarm system kits when they move into a house with home security or alarm systems in place. "How can I monitor these systems myself on my phone? What should I be looking for if I decide to replace the existing security system like ADT?" Here we want to solve these problems.
Dealing with an existing security system when you move into a house, here is the information you might consider:
| | |
| --- | --- |
| Deal with | Existing security systems |
| Upgrade Methods | Integrate with smart home devices |
| Recommended Systems | Reolink security systems |
| Consideration | Age/endurance/service/costs |
Move into a House with Existing/Wired Security Systems/Kits, Keep or Upgrade
Many of us, quite often, bought or moved into a house that has an existing security or alarm system kits such as ADT or Honeywell wired security system or a place that comes with an unmonitored home security system.
Some are still configurable and you might accidentally arm it and set it off every now and then, toying with ideas that you might reconfigure or reprogram it to put it into good use or upgrade the alarm system by integrating with new systems.
While some of these old security systems might have been in idle for years but the cables remain in good shape.
In many scenarios, the existing security system could be used to power new home security cameras or security systems, for example, connecting Cat5 Ethernet cable to CCTV security cameras.
So the options look like:
Use existing home security/alarm system or unmonitored home security system ;
Upgrade the system to one that can be monitored via phone apps or self-monitored;
Abandon the existing system and replace it with a brand new system;
It's crucial knowing what you can do with existing or pre-wired home security system when moving into a house with an existing alarm or security system, especially potential benefits and risks.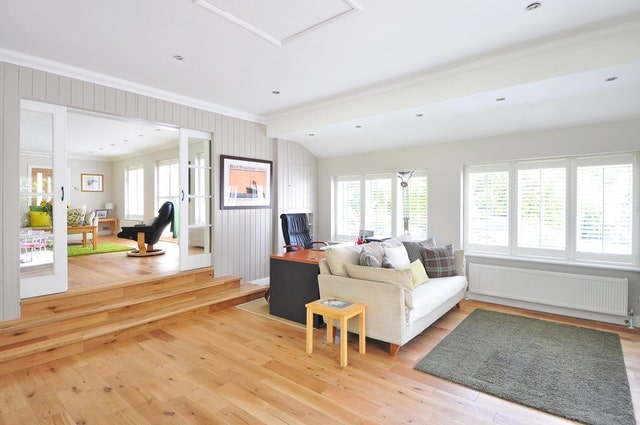 WAIT! Check out these Special Deals before you leave:
Right now, you can get EXCLUSIVE & BIG discounts on a wide range of Reolink security cameras & systems, wire-free & plugged-in, indoors & outdoors.
Option 1: Use Existing Home Security/Alarm system or Unmonitored Home Security System
If the existing alarm security system is still in good shape, whether it's a hardwired alarm system or wireless alarm system.
For example, a new ADT security system with cellular monitoring or landline monitoring or Honeywell security systems, signing up for the monitoring service with the monitoring service providers or companies seems like a reasonably nice way to shore up your home security.
Pros:
Using or customizing the existing infrastructure, such as PIR motion detectors, smoke detectors, heat sensors, glass break detectors, external sirens not only cut the cost of installation and equipment, minimizes troubles of running wires or installation but also help reduce monitoring burden if you are not interested in self-monitoring and prefer professional monitoring.
Cons:
The downside is that you might find yourself committed to a long-term contract, 2 or 3 years of monitoring service plus monthly monitoring fees, which varies, for example, SimpliSafe charges $14.99/month for standard monthly monitoring.
However, before going down this road, it's wise to give some thoughts to these questions, does the company has a good track record of satisfactory service and support? Do they provide all the services that you are looking for ?
To avoid getting stuck with an alarm company that provides unsatisfying services, take the checklist below into account:
• Consult the service providers about the services and features included in the contract
• Read media's and users' reviews of the services and the companies
• Compare the price of security monitoring contracts that you are considering
• Negotiate with monitoring companies to tailor the existing security system services in line with your security needs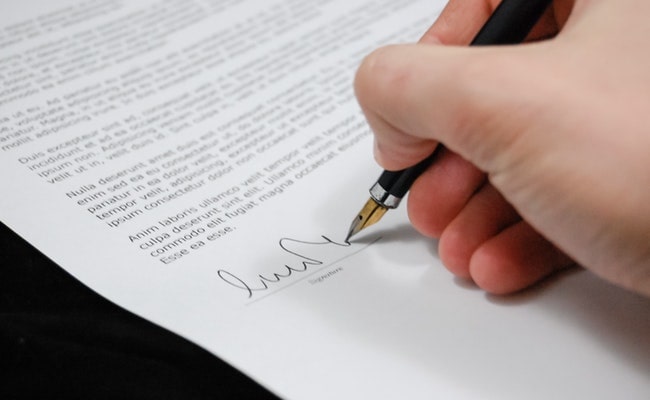 Option 2: Upgrade & Self-Monitor Existing Home Security/Alarm System
Pros:
Upgrading the existing security system to something that can be monitored via phone apps seems like a feasible solution if you don't want to be locked into a contract, paying monthly monitoring fees or having your house monitored by someone else.
Cons:
While programming or reconfiguring the existing alarm systems either wired home security systems or wireless security systems to a self-monitored home security system, for example, unmonitored ADT security system, window/door sensors, control panels or other components, might require a lot more researching, customization, technical support, networking or engineering.
Also note that some used alarm systems are still bound to valid contracts with monitoring service providers.
So, if you convert home security system to self-monitoring without offering proper notices to those companies, they may require penalty and even give you bad credits.
To avoid such troubles, you'd better cancel home security contracts properly ahead of the conversion.
How to Upgrade Hardwired Alarm Systems
We have rounded up some of the feasible methods to convert wired alarm systems to self-monitoring ones:
#1. Add a control panel: If you are looking for a control panel to integrate to your existing wireless system that uses Z-Wave, Zigbee, Insteon, X10, UPB, or A10 technology and turn it for self-monitoring, we suggest reaching out to the manufacturers first to see what options do you have.
#2. Convert wired alarm systems to wireless ones: Here is a step by step guide on how to switch your DSC system to be Wi-Fi enabled with notifications and monitoring from a phone.
#3. Integrate with smart home devices: You can DIY the existing wired home security system and use existing equipment and turn it into an unmonitored security system and integrate into your home automation by using SmartThings Smart Home Hub or HomeSeer.
Here is an enthusiastic entrepreneur dedicating himself to converting the wired alarm system into a SmartThing smart home monitoring system.
#4. Add DIY IP security systems: You are also able to choose a good security camera system for a pre-wired house, for example, a Cat 5 camera system Reolink RLK8-410B4.
#5. Turn analog systems to IP security systems: If the home security cameras are in a good working order but you might just want to remotely access the security cameras, you could upgrade the analog system into an IP security system.
Here is one example of upgrading existing home security system to IP camera system.
Takeaway:
You may also refer to this helpful
guide
for more solutions to activate, monitor, and upgrade existing alarm security systems. And join the discussions on upgrading existing security or alarm systems in many forums, such as
Reddit
.
Option 3: Abandon the Existing Security System & Replace It with Brand New Systems
Pros:
If the existing security system, unfortunately, is very outdated.
It neither can be re-activated to continuously monitor your entrances nor does it have features like Smartphone-based control, home automation potentials, phasing it out and replacing it with new and modern security cameras or systems goes a long way in protecting your property.
Modern smart home security systems beef up home security like this DIY solid 4-camera setup RLK8-410B4 security system for your pre-wired house.
Especially those are packed with advanced mobile app controls, wireless sensors, or high-resolution HD smart security cameras capable of motion detection like Reolink Argus 2 wire-free camera, face recognition, motion tracking, or smart home integration like IFTTT, Alexa voice control or command.
Takeaway:
Check out
this post
to learn more benefits and features of self-monitoring security systems.
Cons:
It surely adds up cost and increases spending on new monitoring equipment.
Use or Replace Existing Alarm Systems at Your Home: Factors to Consider
No matter what option you choose, there are various factors that you might need to weigh on when moving into a house with pre-wired or existing security systems.
Factor 1. The Age and Endurance of Existing Security Systems
Supposed that the existing alarm systems at your home have been put into use for less than 5 years, they may still function well without outdated features and you may continue using them to secure your home.
Generally speaking, the average expected endurance of a home security system is around 10 years.
If you keep using over 10-year-old alarm systems, chances are high that the alarm systems don't work properly from time to time and the monitoring companies charge your extra repair fees since the surveillance equipment is too old.
Moreover, some used analog security systems may not integrate with new IP security cameras and modern smart home devices as well.
If the systems are over 10 years old, it is best to consider their lifespans and features and decide whether to replace them or not.
Factor 2. Your Expectation and Needs for Home Security
When moving into a house with ADT systems, you may find there are multiple components like security cameras, smoke detectors, door/window motion sensors, sirens, etc.
However, all these devices may not necessarily cover your security needs.
So, before making up your mind to use existing home security systems, think about your plan for home security and evaluate whether the used ones meet your needs.
Factor 3. Services & Costs of Current Monitored Home Security System Contracts
As explained earlier, some home alarm security systems are still under contracts with monitoring companies.
To figure out whether such systems fit your home, contact the monitoring service providers and learn more details including but not limited to:
• Services included in current contracts
• Total costs like activation and monthly monitoring fees to reactive the existing alarm systems
• Termination date and renewal clauses of the current contract
• Warranties and after-sales services
Make sure that you are clear about the services and costs of the existing alarm system contracts, so as to reduce the risk of getting locked in a contract that you are not happy with.
Moving into a house installed with alarm or security systems could help cut down installation and equipment cost up front and beef up home security. Read more on safety tips when moving into a new house.
Contemplating those possible options to deal with existing and wired alarm system kits carefully and conducting thorough research before taking any further steps are always a safe call.