For those who are renting a house in a sketchy neighborhood without adequate security measure in place, it's rational to take security precautions to protect your family.
Measures like changing locks, reinforcing entrances, installing an alarm system or security camera systems inside or outside the rental house are effective to beef up home security.
However, renting a house is not equal to owning the house, therefore, no matter what kind of security measures you are aiming for, it's important to touch base with property owners, housing association, or landlords to eliminate misunderstanding.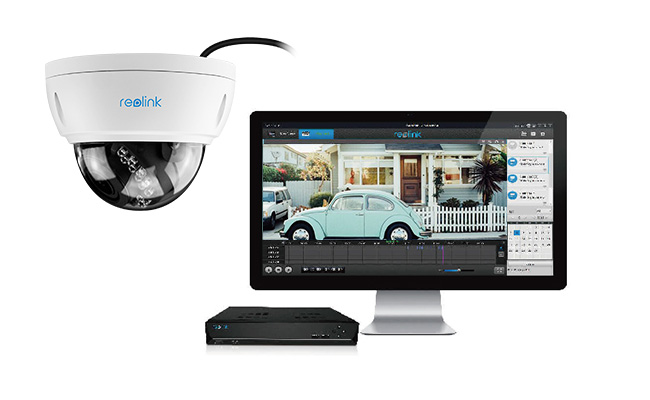 Can a Tenant Install Security Cameras
Homeowners are entitled to install security cameras when they are compliant with the local law and regulations.
However, it doesn't hold true for renters who normally are not at the liberty to modify their temporary lodgings and install video cameras inside or outside the house unless permission is granted by landlords or Homeowner association (HOA), which, very often, a long shot or turns out to be a lengthy process.
What's more, many landlords clearly object to bringing contract alarm service into their rental property because they might end up paying for the service once tenants' lease expires.
It's, however, essential for tenants and renters to feel the peace of mind and a greater sense of security no matter where you are.
Why Tenants Need Security Cameras (Systems) for Rental Home
There are growing needs for security camera and systems for a rental house, the following are common nuisances voiced by house renters and tenants in various places.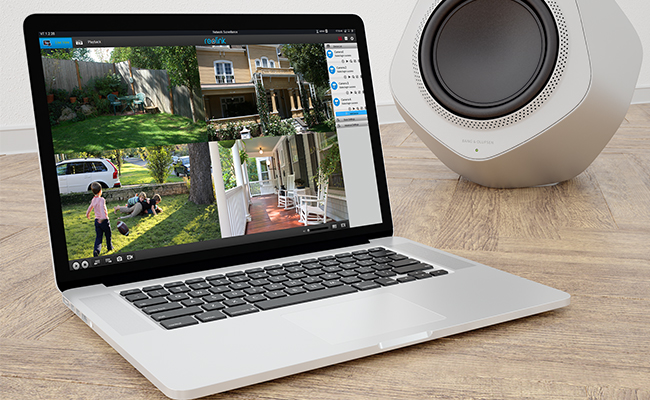  Missing tools or stuff from backyard;
 Suspicious activities next door, afraid of unwanted troubles;
 Rumors said that drug dealers or drug users frequent the streets or neighborhood;
 Garbage cans were stolen from driveway;
 Exterior light bulb was stolen;
 Cars got vandalized and scratched at night;
 Property damage by neighbors' vehicle;
 Packages got missing and stolen from front door;
 Strangers kept knocking at the door while at home;
 Annoying neighbors' kids went into my yard without my permission;
 Break-in attempt in nearby streets and nearby houses being broken into by unidentified people;
 Former renter showed up my new place and took some pictures for scamming;
 Handymen (electrician/plumber/cleaners.etc)/pet sitter have access to your apartment when not home;
 Landlord enters my house with spare keys without prior notice;
 Landlord unlocks my apartment for maintenance or repair workers without my consent;
 The rented house is old and can be easily broken into without too much security measures in place;
…..
The list could go on and on. It's NOT necessarily the case in all rental property, however, if you find yourself in some similar circumstances. Don't hesitate to take the matter into your own hands or involve the police when necessary.
Questions about Security Cameras System for Tenants
Before you rush to dive into the sea of information to find which one is much more suitable and better fit in your situation, ask yourself a few questions first.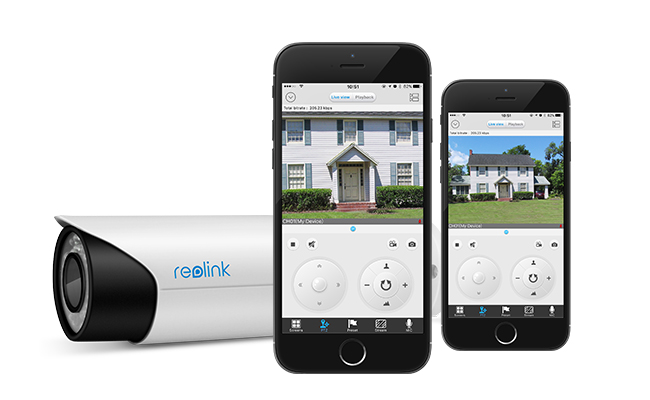 Where do you want to secure? Front door? Backyard? Garage? Driveway
Do you want discreet and covert cameras or obvious one?
Do you want to go through complicated wiring or installation? Drilling? Portable?
Do you need to access your cameras remotely when you are away?
Do you want to see clear and sharp pictures and videos?
Do you need to be notified when there is movement detected?
How do you want to be alerted? Via email, push notification or SMS?
Do you want to be able to see at night/ in the dark? Or night vision?
Do you want audio functions or being able to talk back? Audible siren?
Do you want to pay for access to your surveillance camera on app or PC software on a monthly basis? Or free apps and software for necessary functions?
Do you want to record videos 24/7or just wants to record motion-triggered video?
If you want to record non-stop video, where do you want to store them, NVR, Cloud service or FTP server?
What's your budget?
After you have asked yourself a flurry of questions and you will channel these requirements into searching guidance.
In order to cut through the thick jungle of information, we roll out some well-received and trusted security cameras, security system, and alarm system for tenants and renters around the world.
Security Cameras (Systems) Recommendation for Rented Single-Family Houses, Townhouses, Condos
Many landlords and house renters don't want security systems with tedious drilling, wiring, and professional installation. For renters, that would be way too expensive and troublesome. For landlords, they don't want to be stuck with the contract after tenants leave the house.
Therefore, simple security systems are beneficial to both parties, such as Reolink wireless security system and PoE security system.
WiFi cameras, especially wire-free security cameras, are making their ways into millions of family with mobility in placement and simple installation. PoE (power over Ethernet) cameras are a boon for homeowners and renters as they are powered with one cable (CAT 5 or CAT 6) for data and power supply. Simply put, they are DIY and plug-and-play type of surveillance cameras.
Wireless Outdoor Security Camera – Reolink Argus 2
Reolink Argus 2 wireless security camera is extremely popular with homeowners and renters thanks to its hassle-free design and unique features.
It doesn't need any wires or cable to connect to as it runs on rechargeable battery, which means you can literarily place it anywhere you like, on the front door, backyard, inside a car, on the doors.
It gets siren and alarm function as it could also double as intercom system or doorbell-like interactive camera.
With multiple entrances to cover, you could just snatch Reolink Argus 2 Two-Pack setup and get your property covered in minutes.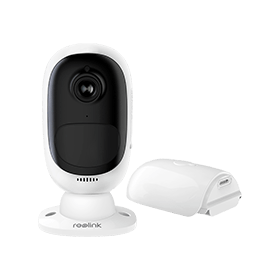 Reolink Argus 2
100% Wire-Free Starlight Camera
Rechargeable Battery & Solar Powered; Outdoor/Indoor Protection; 1080 Full HD; Starlight Night Vision; 2-Way Audio; Live View Anytime Anywhere.
WiFi Indoor Surveillance Camera – Reolink C1 Pro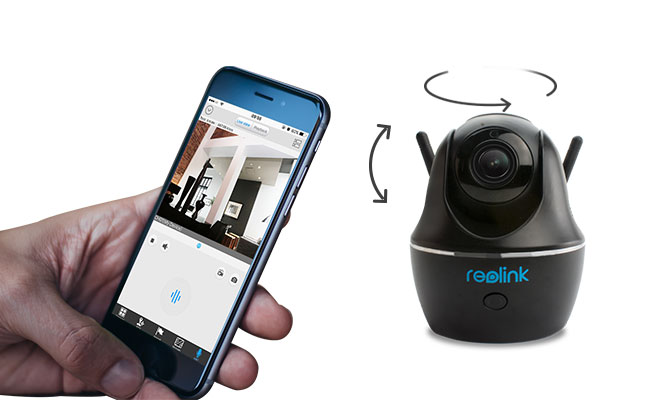 Not to brag or anything, Reolink C1 Pro is the1440p Super HD PT security camera, which supports 2.4/5.8 GHz dual-band WiFi with 2T2R MIMO antennas, talk and listen, plug and play.
What's more, you can easily view live locally or remotely on exclusive and free apps on mobile phones and computers. Amazingly, you will be alerted if there is any movement via email, app push notification in real time.


PoE Security Cameras System – RLK8-410B4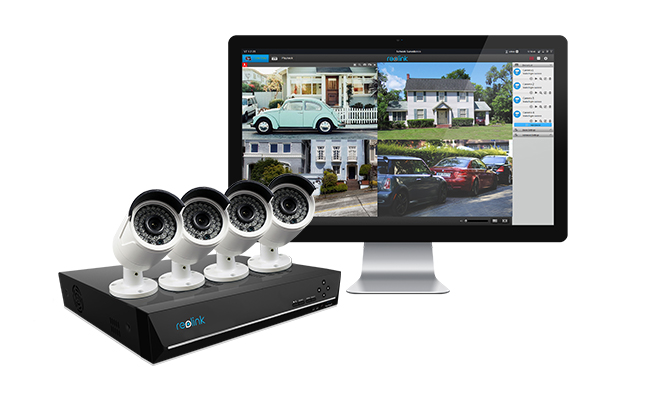 PoE security systems with 4 PoE IP cameras(4MP) and 8-channel NVR (network video recorder) with built-in 2TB HDD, support motion detection, motion alert, remote access, live view, recorded video playback, 24/7 recording.
Without any subscription or contract, free mobile app and computer Client software for every user.
Other Alternatives
There are other alternatives to security cameras available on the market, for example, doorbell cameras and peephole cameras.
Heads-up
Be aware possible pitfalls when you are about to install security cameras or system around your rental property, do consult landlord and draft up a necessary document in order to avoid unnecessary legal wrangle in the future.