The back-to-school rush is nothing new; it happens every single year. Still, it goes without fail that we struggle to keep safety front and center as students pack up their bags and head back to school.
There's just so much to consider, and so many people who have an impact on the safety and well-being of a child.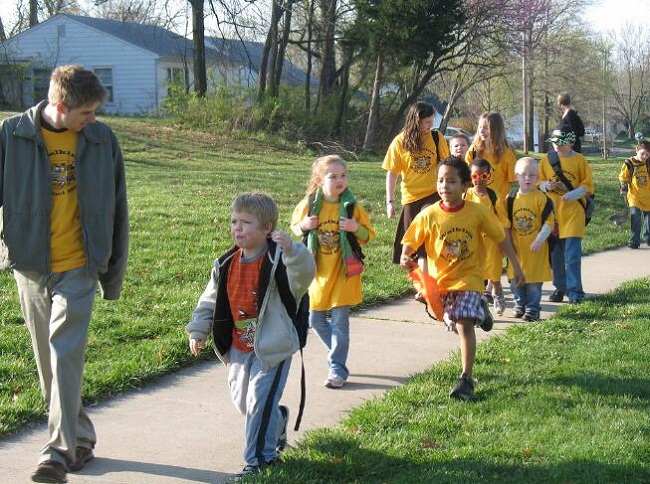 That's what this guide is for, to help everyone – from parents to drivers and the kids themselves – understand what it takes to make this back-to-school season happy and safe.  Back to school safety tips in this passage are categorized into:
Back to School Safety Tips for Parents
Sending your kids back to school is both an exciting and scary time. You have to put your trust in others – such as bus drivers, teachers and school administration – to ensure that your child's safety remains a priority.
But that doesn't mean you're entirely powerless. Here are a few back to school safety measures parents can use to put your minds at ease while keeping your children safe:
Practice the routes: If your child walks to school or to a bus stop, make sure you practice that route with them several times during the summer. Have them demonstrate back-to-school brochures, handouts, books, presentations, or videos, which show them how to properly cross the street, wait on the sidewalk, and locate landmarks. You should also introduce them to friendly adults along the route, such as neighbors you know, as well as store owners. It's also a good idea to go over a few different routes with your child, just to be safe.
Update your child's ID: Children grow up so fast. That means the ID they got even 6 months ago might not represent what they look like today. Kick off the school year right by updating your child's ID photo.
Purchase a bright book bag: Wherever your student roams, so too will his or her book bag. A bright book bag will help drivers take notice of your child, even if they're not paying attention.
Form a buddy group: Traveling in packs is always the safest route to and from school. While some children naturally form walking packs, you could team up with fellow parents in the neighborhood to form a buddy group. Get the kids involved. Let them know that the group can't go anywhere unless is accounted for. Use social media, like Facebook, to keep the group organized.
Keep in touch with school administration: "Approximately 100 children in the United States are killed every year while walking to or from school". You can contact teachers to guarantee your kids go to school safely.
Kids Home Alone after School? Follow These Safety Rules
When your kids return to school after the summer holiday, it also means they may stay home alone after school hours until you go back from work. Your after-school child home alone may make you distracted from work. Taking some proactive safety tips for kids home alone can make you much relieved. Putting knives, poisons and anything dangerous out of your boy's or girl's reach, and raising their security awareness can decrease the possibility of them getting hurt.
Seeing is believing. You would like to live view your kids at home, so that we can be 100% sure they are safe, wining you a long peace of mind. With a home security camera installed at home, you can monitor your kids after school remotely. If you have one camera already, keep it running and install the security camera app on your mobile device, so that you can view your home and kids from anywhere.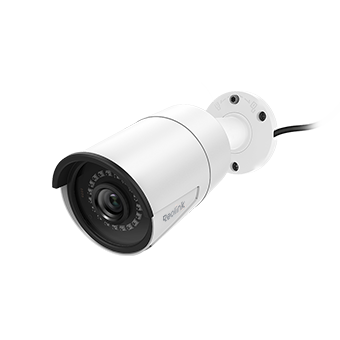 If you would like to buy more cameras, or you still have no one, you should not miss the 2016 back to school sales.
Online sites, like Walmart, Amazon, eBay, and security product manufacturers, like Reolink, will give back-to-school sales coupons and discounts. You can follow Reolink's social media (Facebook, Twitter) to keep up with the latest news and get huge savings on home security products.
Back to School Safety Checklists for Kids
There's only so much that a parent can do to ensure the safety of their child. There comes a time when children must also follow good safety practices as they go about their days. Here are a few back to school safety ideas for kids to help them get started:
Avoid earbuds and screens: It's only natural for kids to want to listen to music, or watch the latest YouTube video, on their way to and from school. But these types of distractions can have disastrous results. Child pedestrian death statistics in UK, Australia, US are shocking. Back to school safety statistics reported that "nearly one-third of child pedestrian deaths over the last decade have occurred during the after-school hours of 3 p.m. to 7 p.m." Kids need to be aware of their surroundings 100% of the time, and smartphones prevent that from happening.
Get creative with clothing: Kids are constantly being told to wear bright clothing for safety. But they also want to be able to wear something that expresses themselves. Why not get creative with your clothing then? Buy a bright and goofy hat and call it your "walking hat." Parents can even let their kids get those orange shoes that they love (but parents think are awful).
Know how to respond in an emergency: No matter how many safety precautions are put into place, emergencies do happen. You want your child to be prepared for any situation as it arises. That includes, of course, knowing how to call 911. However, have you ever considered taking your child to a First Aid class? These classes help children understand not only what to do in an emergency, but what not to do (such as trying to move someone who just was hit by a car).
Back to School Safety Measures for Drivers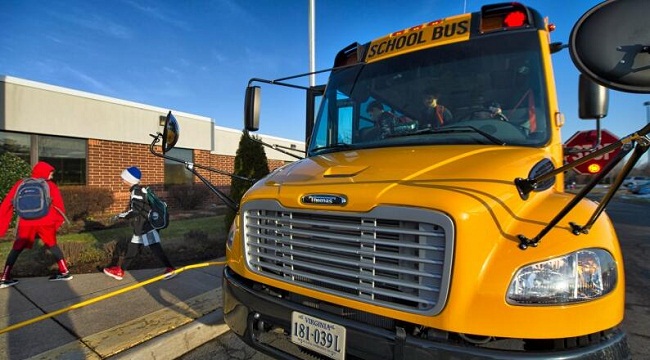 Everyone in the community is impacted when kids go back to school, including drivers. So what back to school safety precautions can drivers follow this fall?
Be careful as you leave your home: Most drivers know to slow down in school zones. Those back to school safety slogans, posters, and signs along the road can act as safety reminders for drivers and motorists. Most drivers know to stop at crosswalks. But not that many drivers know to take special precaution as they pull out of their driveways. Be sure to take a few extra seconds to look out for traveling children before you set out on your journey.
Pay special attention to intersections: The percentage of pedestrian fatalities happening in intersections is up to 20% (revealed by Traffic Safety Facts). Drivers, including school bus drivers should keep alert when driving at the road interactions.  Never run the red light.
Learn the bus routes: Did you know that the schools in your area can tell you the specific routes for their buses? This is helpful for a couple of reasons. Firstly, you'll know when and where to be extra vigilant while on your drive. But this information could also help you avoid backups on the road by taking alternative routes.
Keep the radio off where children congregate: It's no secret that texting and driving – or even talking on the phone and driving – is not safe. In fact, these actions are illegal in a growing number of states. But distracted driving, in general, is a hazard. When you listen to your radio, you're more likely to look down to change the station or adjust the volume. So another back to school road safety tips for drivers is to avoid this temptation by simply keeping the radio off near bus stops, in school zones, or anywhere else you know children could be walking.
It goes without saying that each and every year that the back-to-school frenzy brings with it a flurry of safety concerns for everyone in the community. Those back to school safety articles or blogs, (whether this one or most existing ones online), will not cover all safety checklist.
I hope this post will give you some fresh and new angle of view about back to school safety checklists, for parents, kids and drivers. And I'm sure it will play a part in ensuring that the back-to-school season remains the fun and exciting time that it should be.