We often hear people living in a condominium (condo) or gated community asking:
Can I install security cameras in my condo? Can an HOA restrict security cameras?
Is it legal to put surveillance cameras on HOA common areas/property?
What's condominium security camera policy or HOA security camera policy?
What are some best security cameras for condo or homeowner association?
Today, we explore these issues and find the best security cameras /systems for condo owners, condo renters, homeowner associations, and communities.
Condominium Security Camera Policy & HOA Video Surveillance Rules
What's Condominium
Condominium or condo is a private residence owned by a group of individuals or families in a building or community with multiple units. Many condominiums in many countries resemble apartment buildings and increasingly condos look like single-family homes.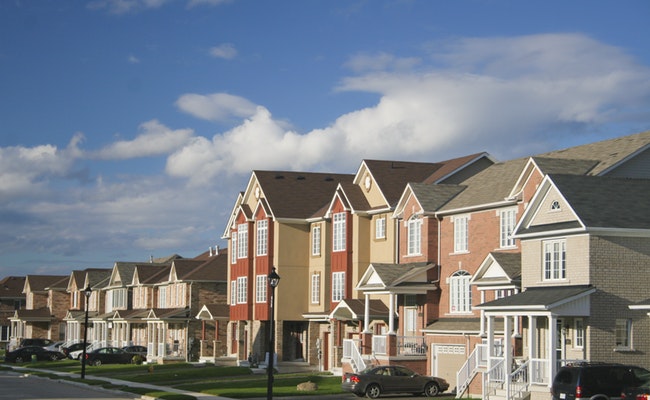 Most condominiums areas or building consist of common properties or areas, which include shared parking areas, entrances, building exteriors etc.
Many condominium buildings or communities are managed by Homeowner Association (HOA) or condominium associations, which enforce the covenants, conditions, and restrictions (CC&Rs) and also in many circumstances, also regulate the use of surveillance cameras in condo or community common properties and areas, such as entry gates, parking facilities, and other common areas.
Is It Legal or Okay to Install a Security Camera/Systems around My Condo
Many condo owners or renters who are looking for security cameras/systems to boost up condo security would wonder whether it's legal or okay to install a security cameras/systems around his/her condo unit, for example, condo door, condo entrances, condo corridor, or other condo common areas.
Earlier we touched on the legality of installing security cameras inside or outside the apartment, while condominium security camera policy or community video surveillance rules depend on the governing documents, provisions or bylaws for the condominium in question.
Generally, a condo owner has no right to modify the common elements without the approval of the board, Condo Corporation or HOA. See more.
It's critical to consult your lawyer, HOA or the board on that matter before installing a security camera on your condo unit, rented condo, condo entrances, or any areas that could potentially cause conflicts or disputes between neighbors.
Best Security Cameras/System for Condos & Homeowner Associations
Best Front Door Security Camera for Condo – Reolink Argus 2
If condo owners or homeowners are looking for a security camera keeping an eye on their condo entrance, Reolink Argus 2, an outdoor battery-powered security camera is great for monitoring condominium front door, or entrance, inside condos.
Reolink Argus 2 is a truly wire-free, freeing you from ugly cables and wiring hassles. The highly sensitive sensor detects human movements and gets instant app push notifications, email & sound alerts when someone approaches your doors or entrances.
Besides, its 2-way audio allows you to listen to what's going on and talk back via the app, making it perfect for front door monitoring and a great alternative for a doorbell camera.
Best Indoor Wireless Camera for Condo – Reolink E1 Pro
If homeowners, condo owners or condo renters are looking for an indoor condo security cameras to keep an eye on their property, Reolink E1 Pro, a wireless pan-tilt security camera makes a great condo security camera.
Not to brag or anything, Reolink E1 Pro is outfitted with 1440p Super HD security camera, which supports 2.4/5 GHz dual-band WiFi and 2-way audio.
You don't need to drill holes or run the wire because it can be placed easily in places where internet and power are accessible, and it's portable, which allows you to carry it with you when you move.
More importantly, it might fall well below your budget, priced less than $50.
Best Homeowner Association (HOA) Security Camera - Reolink RLC-410
Reolink RLC-410 PoE IP camera is one of the best HOA security cameras to monitor the HOA common areas and properties around the clock, such as front door, entrances, shared parking areas, mailroom, corners of a building, a hallway and other common areas.
Packed with Super HD 1440p camera and IR night vision, Reolink RLC-410 camera keeps an eye on common areas or properties in gated communities and condominiums.
RLC-423 PTZ IP camera
 is also well-received among HOA homeowners for their great value and decent quality.
Best Homeowner Association (HOA) Security System - RLK8-410B4
The condo security camera system like RLK8-410B4 comes with 4 PoE IP cameras(4MP) and 8-channel NVR (network video recorder) with built-in 2TB HDD, supporting remote access, live view, recorded video playback, and 24/7 recording.
Conclusion
It's an indisputable fact that HOA security cameras installed in common areas help deter vandalism, property damage, criminal activities, and theft.
While it's really important to make sure it complies with the CC&Rs or Homeowners' Association (HOA) Documents of your Condo, including any approvals you may need, HOA or condominium surveillance security camera policy and rules stipulated by local government, condo association, HOA.
Better yet, security-conscious homeowners or condo owners could take the initiative to encourage your condominium association or homeowner association to install community or condominium security cameras in condominium common areas if there isn't any.