Thanksgiving and the upcoming Christmas kick off the winter holiday season. Unfortunately, they also kick off the most dangerous times for victims of home break-ins, shoplifting, car thefts, etc.
Don't let your winter holidays be ruined by becoming the victim of a crime or a danger! You can take the below winter holiday safety tips to prevent all possible winter holiday crimes and dangers, and get the best deals on security products.
• Winter Holiday Safety Tips for Common Crimes
• Top Winter Holiday Deals on Security Products
• Useful Winter Holiday Shopping Safety Tips
Editor's Note: All the winter holiday safety and shopping tips are also useful for fall/autumn/summer seasons.
#1. Effective Winter Holiday Season Safety Tips for Common Crimes & Dangers
Winter holiday season, including the upcoming Christmas, Hanukkah, etc., is really a peak time for criminal activities. Luckily, you can keep yourself safe and sound in this winter holiday season with the effective safety tips below.
Get to know the top common crimes and dangers, and learn best safety tips for these crimes and dangers for safe winter holidays (in December, January and February).
• For Home Invasion
• For Package Theft
• For Sexual Assault
• For Domestic Violence
• For Driving Accidents
• For Fire Disaster
1. Winter Holiday Home Safety Tips for Break-Ins
Burglaries and home break-ins often heat up during winter (especially around Christmas time) for many reasons. Making your home hard to be kicked in is the best way to prevent those intruders.
While installing security cameras is one of the best and easiest ways to deter burglars and thieves, there are other useful winter (Christmas) holiday house safety tips for you and your family.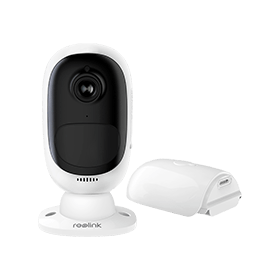 Reolink Argus 2
100% Wire-Free Starlight Camera
Rechargeable Battery & Solar Powered; Outdoor/Indoor Protection; 1080 Full HD; Starlight Night Vision; 2-Way Audio; Live View Anytime Anywhere.
Effective Winter Holiday Home Safety Tips:
Install solid-core doors for your front and back door.
Go get a good deadbolt lock to prevent thieves kicking off your doors.
Light up your property to indicate that your home is occupied.
Get a barking dog to scare off intruders.
Adopt a neighborhood watch program.
Install viewers to see who and what are outside before opening the door.
Note: If you will go traveling during winter holidays (including, Kwanzaa, Las Posadas, Eid-al-Adha, Diwali, etc.), you can learn some winter holiday travel safety tips to keep your home secure in this post.
2. Winter Holiday Safety Tips for Package Thieves
Now you may be busying ordering gifts online for the upcoming Christmas. Package "pirates" are also wandering around your house to take away your Christmas packages.
You can take the below top-rated tips to prevent package pirates:
• Have your packages delivered to your office or your neighbors if you are not at home that day.
• See if the post office or store where the product is being shipped from can hold the package for your later pickup.
• Install a security camera for your porch or any places where the postmen will leave your packages. You can check when the postmen will delivery your packages. Besides, you can see who took away your packages if they are lost.
A gang of package thieves got caught by security cameras. Check the video here>> The video tapes are really helpful for the police to catch those awful pirates.
If your package is stolen (hope it would not happen), you can get it back at a higher chance with the ways in this guide.
3. Winter Holiday Personal Safety Tips for Rape and Sexual Assault
Rape and sexual assault have increased around Christmas time. This is most likely due to the increase of parties and alcohol consumption during this time of year.
When you are enjoying big parties on Xmas or winter holidays, there are some winter holiday safety tips everyone should know.
Tip 1. Don't go to parties alone. Go to Christmas parties with your friends or family. Having a partner to take care of you is always a good idea when joining parties.
Tip 2. Know your limit. Women who engage in heavy drinking have greater risks of becoming a victim of rape or sexual assault. Don't drink too much at parties.
Tip 3. Mind your drinks. Don't accept any strangers' drinks at parties. Never leave your drink unattended. Someone with harmful intention could slip something into your drink in the blink of an eye.
4. Winter Holiday Safety Tips for Domestic Violence
"Every Christmas is not Merry".
Domestic violence shelters see spike during holidays. While holidays can be a happy time of a year, they can be also stressful. Alcohol and drugs only add to the problem and put more people in danger.
Useful tips:
If you are suffering domestic violence during your winter holidays now, take urgent measures NOW!
• Run away at once.
• Find a secret shelter.
• Call the police or hotline for help.
These simple ways are for urgency. For getting rid of domestic violence totally, you need to get detailed ways in this useful domestic violence safety plan. One more golden rule: silence can only make the problem worse. No silence, no domestic violence.
5. Winter Holiday Safety Tips for Driving Accidents
During the Christmas and New Year period, the average number of fatalities involving an alcohol-impaired driver rises 34%. For not being involved in a driving accidents, you should bear the below Christmas or winter driving safety tips in mind.
Tip 1. Never drink and drive. Drunk driving is illegal. You put your life and other people's life in great risk with drunk driving.
Tip 2. Drive carefully in bad weather. In winter, the snow and smooth roads would undoubtedly increase the dangers of driving. If possible, avoid driving during heavy snow, ice or rain in winter season. Nothing is more important than your personal safety!
Tip 3. Don't text or call whiling driving. Driving carelessly is one of the most common causes of accidents. When driving, make sure you are aware, and never text or call while driving! One lapse like that is all it takes to open yourself up a car accident.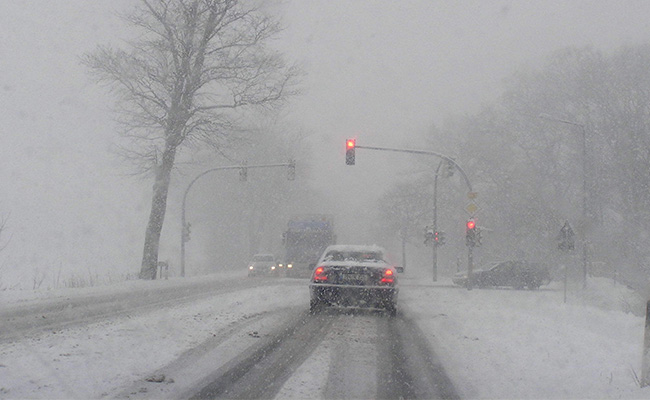 6. Winter Holiday Fire Safety Tips
The winter months, especially Christmas time, can be more fire hazardous. Winter holiday safety statistics show that electrical distribution or lighting equipment was involved in 35% of home Christmas tree fires.
On average, one of every 34 reported home fires that began with a Christmas tree resulted in a death. Good news is that all of the fire hazards can be avoided with some simple ways (some ways below are from NFPA winter holiday safety tips).
Tip 1. Learn some Christmas electrical safety tips to prevent Christmas tree fire.
• Make sure your Christmas tree is at least 3 feet away from any heating resources, including candles, fireplaces, etc.
• When lighting the tree, replace any string of lights with worn or broken cords or loose bulb connections.
• Never use candles to decorate your tree.
• Remember to turn off all Christmas lights before leaving home.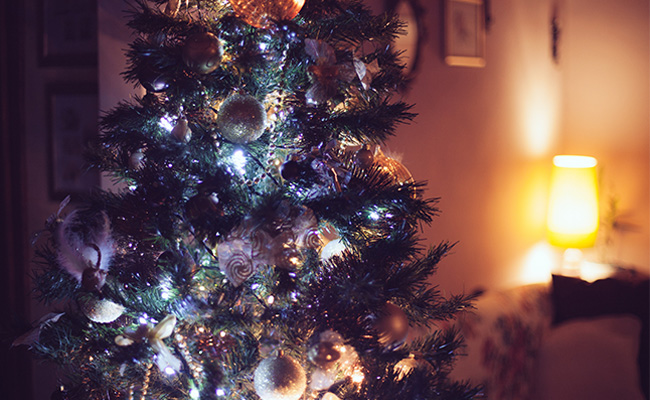 Tip 2. Don't make the electrical circuits overloaded. Don't plug too many items into an electric socket. Avoid stringing together more than 3 strands of lights.
Tip 3. Keep an eye on all of your cookers and keep decor away from cooking areas to avoid fire hazards.
Plus one winter Christmas holiday safety tip at work: if you are using heating equipment in your office, don't put them too close to anything that might burn.
The above winter holiday safety tips are undoubtedly effective on protecting your home. By adding home security products can make your home more unbreakable.
Security camera sellers will launch winter holiday deals, such as Halloween, Black Friday, Cyber Monday, Christmas sales. You can save big on home security products during holiday season promotions.
#2. Best Security Camera Christmas Winter Holiday Deals 2018/2019
You are gonna save big on security cameras during Christmas or New Year deals!
In the previous security camera Halloween, Black Friday, Cyber Monday deals, sellers often launch the warmup promotions before the holiday.
Take Reolink as an example. You can get up to 10% off coupons and a free camera by joining in #ReolinkCaptures now. You can check more details about Reolink holiday special offers here.
You can subscribe to the security camera sellers to get the latest deals, or follow their Twitter and Facebook to stay tuned!
In some cases, the security camera sellers would launch giveaway activities during the holiday season. You might be the lucky dog to win a free security camera in the activities!
You can take a look at the below best-selling security cameras to prepare for your security camera winter holiday shopping!
Best Pick 1. Reolink Argus® 2 Battery Powered Security Camera Christmas Deals & Promotions
Reolink Argus® 2 outdoor battery powered security camera is the star product of Reolink. The cute body and wire-free feature enable you to place it anywhere you like.
The high quality and great features, plus its affordability (ONLY $129.99) make Reolink Argus® 2 invincible among its competitors.
You can check this video to see how awesome Reolink Argus® 2 is!
Best Pick 2. RLC-410 PoE Outdoor IP Security Camera Christmas Sales & Discounts
This camera ranks top among its counterparts in the market now.
The versatility, including its 4MP/5MP Super HD, motion detection, remote access and other advanced features, makes it one of the best security products!
Look! Two vandals trying to steal fuel from the trucks fled away after they noticed the presence of security cameras.
Best Pick 3. RLC-410W 4MP IP Security Camera Christmas Deals
The attractive points of RLC-410W include: dual-band WiFi, build-in microphone, IP66 waterproof, etc. You can also get much clearer images than 2MP security cameras at an affordable price.
#3. Thanksgiving, Christmas and More Winter Holiday Shopping Safety Tips
Christmas is coming soon! You are definitely busy buying gifts for your beloveds in store or online. Thieves know this tradition and they will target you.
You can check the below winter holiday personal safety tips 2018/2019 when shopping in store or online.
1. For In-Store Shopping
2. For Online Shopping
1. Winter Holiday Shopping Safety Tips in Stores and Malls
By taking some winter holiday shopping safety tips, you can hold back those awful thieves when you buy gifts in stores or shopping malls.
Tip 1. Stay alert and be aware of the surroundings. Thieves might follow you and then seek a good chance to steal your valuables.
Tip 2. Avoid carrying large amounts of cash. Using your credit card or debit card is safer and more convenient.
Tip 3. If possible, go shopping with your family or friends. Thieves tend to target women who go shopping alone.
Tip 4. Place all of your gifts and packages in your car or somewhere out of sight. Thieves will break into your car with the temptation of your gifts plain in sight.
If your valuables are stolen by thieves, you can report it to the shopping mall manager to ask for the security camera video footage to track the thieves. Thus you can get your valuables back at higher chances.
Bump: If you are a retailer or a shop owner, you need to take action to prevent shoplifting since holiday season, especially Christmas, is the peak time of shoplifting. You are NOT gonna miss the top 10 ways to prevent shoplifting.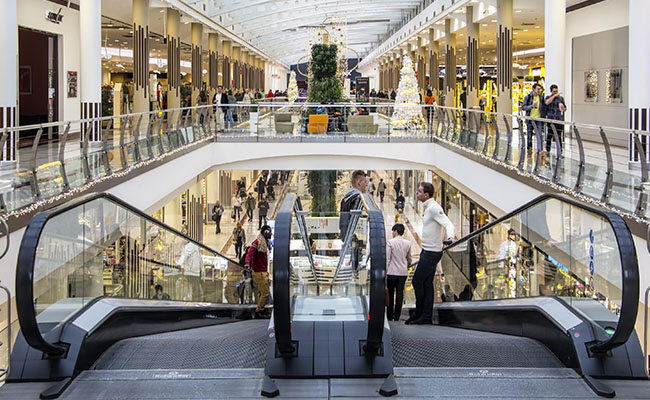 2. Winter Holiday Season Safety Tips For Online Shopping
Over 9 million Americans have their identity stolen each year, and people reported fraud losses totaling more than $1.2 billion. For not becoming the victim of online fraud and identity theft during holiday, you should never miss the winter holiday online shopping safety tips.
Tip 1. Purchase on secure websites. Only shop on websites that have "https" URL. The "s" in URL means this website is secure and your data is encrypted properly.
Tip 2. Create strong passwords. Weak passwords only make it simple for hackers to break into your accounts. It is always advised to change your passwords regularly in order to keep your private information safe.
Tip 3. Don't make transactions within public WiFi network. You cannot ensure the security of public WiFi network. Some may be infected with spyware that records each keystroke entered.
Tip 4. Choose credit cards over debit cards when making payment online. Your debit cards are linked to your personal account directly. Credit cards are not linked directly to your bank account, so any fraud will not drain your funds. Also, credit cards typically have a larger window (90 days as opposed to 30 days) to report fraud.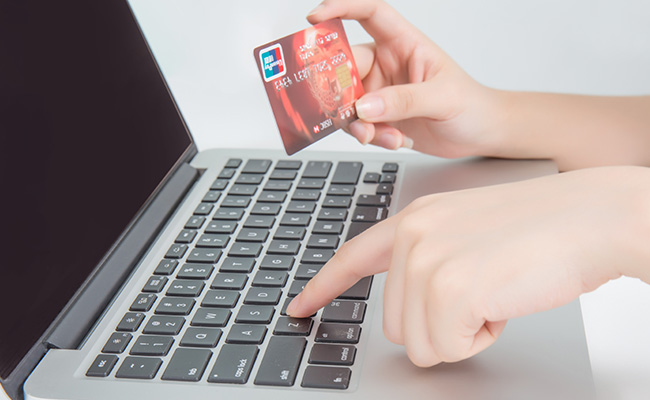 Winter holiday safety topics are always discussed heatedly. When you are searching for winter holiday safety briefing/brochure in US, UK, Australia, NZ, Japan, etc., don't miss the winter holiday safety tips above!
Nothing is more important than the safety of you, your family and your friends during the winter holidays. Please pass the winter holiday safety information above to your family and friends.
Wish all of you a safe and merry winter holiday!