According to Bureau of Justice Statistics, more than 1 in 10 property crimes occurred in parking lots or garages. Perhaps that's one of the main reasons why you have tried many ways to secure parking lots/garages from burglaries and robberies. Among those measures, parking lot security cameras are the easiest and most effective way.
It might be a tough work for you to choose the best security cameras (systems) for your parking lot among a great number of carriage house security camera types. I feel your pain. Don't worry. Here is a workable guide to help you find the best parking lot/car lot video surveillance security cameras (systems).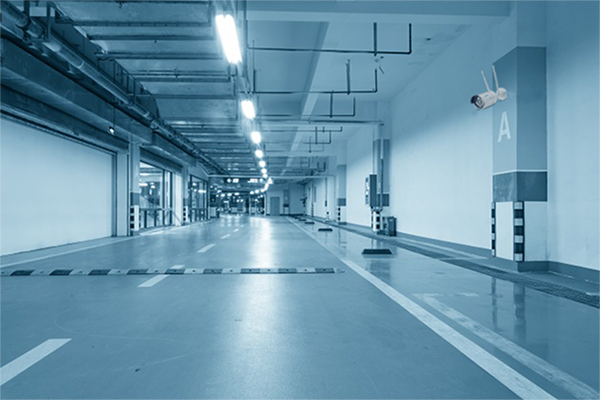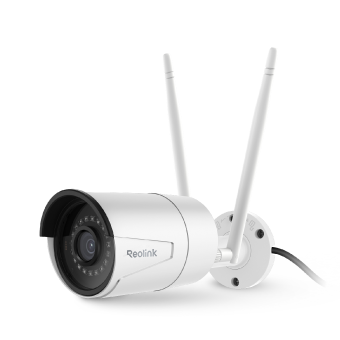 Reolink RLC-410W
Dual-Band Wireless Security Camera with Audio
5MP/4MP Super HD, Outdoor/Indoor Protection, Dual-Band WiFi 2.4 GHz and 5 GHz, Audio Recording, and SD Card Storage.
A Useful Guide to Help You Choose the Best Parking Lot Security Cameras
What kind of parking lot/car park security camera should you choose? What details should you consider? By following the guide, you can buy the best carriage house security cameras with the lowest cost.
Step 1. Find the Most Suitable Parking Lot or Garage Security Camera System Type
IP cameras are perfect for monitoring your parking lot, regardless of how large, small, busy or quiet your carhouse might be. PoE and wireless IP parking lot security cameras are both ideal in protecting your parking lot/garage. If you want to view your parking lot at home or in your office remotely, IP security camera software offers you the convenience. With your PC, iPhone or Android smartphones and other mobile devices, you can get live streaming of your garage/parking lot locally and remotely.
In terms of parking lot security camera resolution, there are 3 popular high-resolution cameras on the market: 1440p (4MP), 1080p (2MP) and 720p cameras (See the differences of 1440p, 1080p and 720p cameras). The higher resolution the camera is, the clearer images/videos you will get. If you want to recognize a thief or a criminal's face and his license plate number (if he drives a car), you should install 1440p security cameras in your parking lot.
Step 2. Choose Parking Lot Security Cameras with Night Vision
Although most crimes happen in day time, you still need to pay high attention to your parking lot security at night. Theft, vandalism and robbery are the most common crimes happening in parking spots. Occasional carjackings, abductions and sexual assaults usually happen in dark and secret parking lots.
Night vision security cameras with IR LEDs enable you to get clear parking lot security camera videos and footages even in low light conditions. If you want to put the night vision cameras inside your room and monitor your parking lot through a window, IR LEDs will bounce off the window and perhaps you may see nothing. In order to make thieves or burglars caught on security cameras in parking lot, you should install the cameras pointing to your parking lot/garage directly without the obstacle of window glass.
Parking lot security cameras with excellent night vision are really helpful to deter burglars from breaking into your car or vehicle to steal your valuables. You can take a look at the  video to see how a carpet night vision security camera stops a car theft.

Step 3. Get the Best Parking Lot or Garage Security Cameras with the Lowest Cost
You may have a stereotype that high quality security camera systems are costly. Now you need to change your mind. There are many high quality parking lot security cameras under $100. If you want a parking lot security camera for sale under $278 or $500, then you don't want to miss Reolink RLC-423 PTZ camera — an excellent IP camera with super long night vision distance. You can visit Reolink online shop to get more IP security camera options. All Reolink standalone parking lot security cameras for sale are under $278 or $500.
With advanced technology, the cost of parking lot security cameras is not that high any more. Besides, when weighing the pros and cons of investing in a parking lot security camera system, it's also wise to consider what the eventual cost of a break-in and robbery in your parking lot could be.
Some advanced security cameras can even enable you to check everything inside or around your parking lot without WiFi connection and power supply.
Let's take a look at Reolink Go. This wire-free rechargeable security camera operates over 4G/3G cellular network, offering you remote viewing when your car park or garage has no WiFi connection and power cords.
Check this video to get more details about this fantastic wire-free 4G security camera.

The Effects of Parking Lot Security Cameras
All of you may ask a question: do parking lot security cameras work? The answer is definitely yes. Parking lot and garage security camera systems provide multiple benefits. Not only can they deter assault, theft and vandalism, but they provide evidence in case those unfortunate situations occur.
Some people post videos about thieves caught on security cameras in parking lots on Snopes.com. Besides, Walmart, Target, Home Depot and other shopping mall parking lot security cameras have caught thieves who damaged customers' cars, such as hit and runs. With the clear evidence provided by parking lot security cameras, police can catch those bad guys more easily.
Statistics show that crime rates in parking lots have dropped by 51% with the installation of parking lot security cameras. Seeing a parking lot security camera staring at them, potential perpetrators may think twice about committing a criminal act. Wait for no time to buy security camera systems for your parking lots! Your security and your property are worth the money.