What is a PIR camera ? How does it work? How are PIR sensor cameras different from cameras that compare image pixels to detect motions?
Whether you're looking for PIR cameras to avoid security system false alarms, to get real-time notifications and email motion snapshots when motion events occur, or to start up home security with a no-brainer security solution, you'll find all the answers here.
What follows is the lowdown on PIR IP cameras that you won't get from product pages, and how you can pick PIR surveillance cameras like a pro.
What Is a PIR Security Camera
To better understand the meaning of PIR cameras, we need to break the big subject into several simple questions.
To Understand PIR Detectors
What is a PIR detector? – PIR stands for passive infrared, and it's also called PID for passive infrared detector. It's an electronic sensor based on heat energy detection that is commonly used for PIR activated IP cameras, lights and alarms.
So a PIR sensor security camera is a camera packed with a PIR sensor, and based on it for motion detection. Sometimes, it's also known as infrared motion sensor camera, PIR video camera, infrared motion detector camera or PIR sensor CCTV security camera.
To Know How PIR Security Cameras Work
How does a PIR sensor CCTV security camera work? - Unlike motion activated security cameras based on image comparison, passive infrared security cameras work by detecting changes in levels of infrared radiation.
PIR cameras will be triggered by the change in the infrared radiation, when humans or other warm-blooded creatures pass by. For more info about how to choose the best outdoor motion activated cameras, read this.
In current security system market, PIR sensors are mostly applied to battery-operated IP cameras to preserve battery life and to avoid false alarms.
That is to say, it is often the case that we're talking about PIR cameras when we refer to battery-powered security cameras.
What's in it for you? – The PIR sensor surveillance camera working principle, to pick up motions that caused by people or animals, helps avoid false positives. Instead of moth flying videos, PIR video cameras will notify you of motion events that you should be alerted about.
PIR Security IP Cameras: Choices to Make Before Purchasing
When looking for security cameras with PIR sensor, you'll get a pretty long list to choose from, which can be overwhelming. Let's narrow things down by working out some problems.
Outdoor vs. indoor PIR IP camera systems, which one to go for? It highly depends on where the PIR motion sensor system will go. Get IP65 rated PIR CCTV camera systems, at least, if you're planning an outdoor placement, to make sure the PIR camera can withstand dust and weathers.
Get PIR security cameras with SD card (slot) or pay for cloud storage monthly? Before buying PIR sensor IP cameras, a reliable recording storage is a must to consider.
The merits of having a built-in SD card (slot) in PIR CCTV security camera lie in its convenience, reliability and safety against possible internet snooping. The option enables PIR video camera systems to save footages even without Internet connection or without a self-recording PIR camera DVR.
PIR Cameras: Must-Have Features to Check
When we talk about the needs for WiFi PIR security cameras, we point to the needs for security and convenience. The following features will get you there:
PIR security camera systems with Full HD resolution – As a starting point of PIR IP camera systems, higher resolution refers to an increase in image quality and displaying details.
An upgrade from 720p (1MP) to 1080p (2MP) can make a positive difference between capturing what matters, or losing the details for identifying people or vehicles.
Check the video captured by the 1080p Full HD PIR camera, Reolink Argus 3 Pro:
PIR sensor IP cameras with two-way audio – Not only will you get sounds recorded in the footages, you can communicate with your loved ones or scare off potential intruders simply via a smartphone App for PIR surveillance camera systems, the free Reolink App, for instance.
Passive infrared motion sensor security cameras with decent night vision – Many PIR sensor surveillance cameras are marked night-vision compatible in ads. However, the quality varies. To ensure a PIR camera's ability to see in darkness, check for PIR sensor surveillance cameras that have 33ft or longer-range night vision.
PIR spy IP camera systems – For the purposes to check on nanny when away, to confirm suspicions or get solid proofs about certain things, you'll need to consider passive infrared spy security cameras.
Wondering if it's legal to spy on nannies with hidden PIR cameras? Read this post.
If you're setting up trail cameras to film wildlife, a covert PIR security camera with an SD card recorder would be ideal, for it can work without internet and blend in the surroundings easily.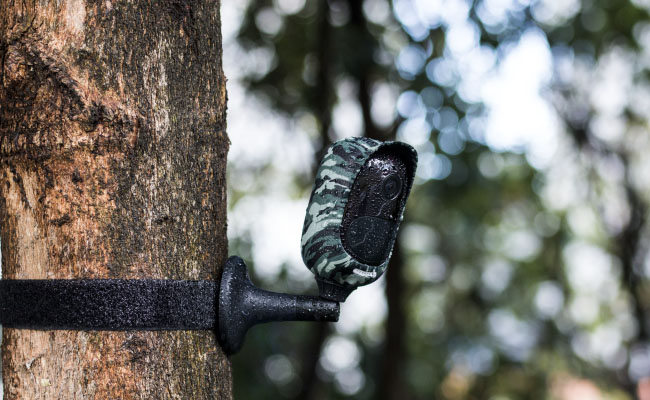 Adjustable sensitivity for PIR sensor – Have you ever been there? Get tons of push notifications and email alerts for every traffic, and footages of cars passing by. That's where this function comes in.
Adjustable sensitivity for PIR detector enables you to make changes for PIR camera monitoring distance, according to actual needs or different hours in a day.
PIR motion sensor security camera with remote access – Working, traveling and jogging, regardless of where you're, you can keep tabs on your home simply by remote accessing and viewing. To achieve this, be sure there's a nice smartphone App to hook up your PIR CCTV systems with.
Top-Rated PIR Camera Recommendations
Here, we've picked up some PIR security cameras that fulfill all features mentioned above and more to expect.
When you look into PIR sensor security cameras throughout the market, Reolink Argus 3 Pro definitely tops the list.
With two flexible powering options to choose from, solar powered or rechargeable battery powered, this 100% wire free PIR camera makes it easy to save money and still get the job well done.
This PIR security camera system also stands out for color night vision. With built-in spotlight and larger and more sensitive sensor, it can see through darkness and deliver sharper images even in the pitch dark.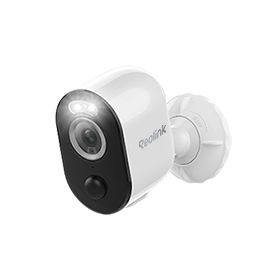 Reolink Argus 3 Pro
2K 100% Wire-Free Spotlight Camera
2K 4MP Super HD, Battery/Solar Powered, Person/Vehicle Detection, 5/2.4 GHz Dual-Band WiFi, Color Night Vision, Two-Way Audio.
Reolink Go PT Plus stands out as an ideal solution to work without WiFi or Internet, which allows you to view live feed from anywhere with one simple PIR camera.
Equipped with sensitive two-way audio, this cordless security camera with PIR motion detector allows you to keep an eye on your off-grid cabins, barns, farms, sheds, construction sites, etc. without being there.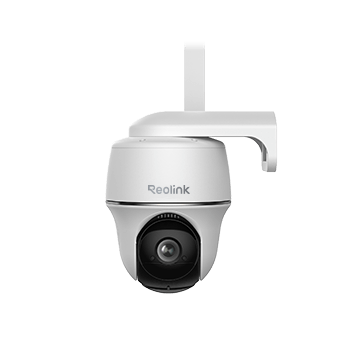 Reolink Go PT Plus
Wire-Free 4G LTE PT Security Camera
No WiFi or Power Connection Needed; Rechargeable Battery or Solar Powered; Person/Vehicle Detection, 355° Pan & 140° Tilt, 2K Super HD.
Bottom Line
Well! That's it for the lowdown on PIR security cameras. By the time you get these knowledge base and tear down the confusions towards PIR cameras, you should be ready to pick the best PIR security camera in different price ranges.
Feel free to leave a comment below if you have any questions concerning PIR cameras.