Gone are the days when HD security cameras are costly with like 720p grainy analog resolution, barely enough to see things clearly meters away, let alone recognize the human faces and plate number!
These days, the HD security cameras, mostly IP cameras, are developing rapidly with the high definition of 2MP, 4MP, 5MP and even 4K to suit your diverse monitoring needs.
However HD security cameras do NOT always promise high definition videos, and it's not always true that the higher resolution, the better – The point is how to get the job done without breaking the bank, right?
So what's the resolution needed for the culprit and car plate recognition? What's the most reliable and trusted HD security camera and NVR brands that really offer high definition videos?
Stay on this page if you are hunting for the best HD security camera for outdoors, indoors, home or business. Whether you are new to the HD IP cameras or just looking for the latest info, this post covers it all.
Editor's Note: This post will keep updating so that you will always know what the up-to-date HD technology as well as the best and affordable HD security camera solutions out there. You may bookmark this page to keep informed and get prepared for the future security upgrade.
HD Security Cameras: What's the Resolution You Need
First things first, you need to know how many pixels (the resolution) is needed for home monitoring.
Basically, the HD security cameras, short for High Definition cameras, should be capable of identifying the license plate and human faces, so that it can capture the culprit with necessary details if anything happens.
In that case, 1080p HD security cameras or higher resolution HD IP cameras are what you are exactly looking for, according to the PPF (Pixel Per Foot) calculation, a widely acknowledged measurement for facial and plate identification. And 40 PPF is the baseline for proper recognition.
For example, you want to see an object that is 40 feet away clearly:
PPF (=Horizontal Pixel/Distance)
40 Feet Distance of View
Can You See It Clearly
Resolution
Horizontal Pixel
1MP (720p)
1280
32
×
2MP (1080p)
1920
48
√
4MP (1440p)
2560
64
√
5MP (1920p)
2560
64
√
4K (2160p)
3840
96
√
You may also calculate the PPF of the HD security camera yourself by inputting the desired viewing distance into the above formula to check whether you can see things clearly that far away.
Obviously, the more PPF you get, the more details the HD security camera can offer.
And currently, the most widely used HD IP cameras are among the resolution range of 2MP to 8MP as the higher HD CCTV is becoming more affordable these days.
720p vs. 1080p vs. 1440p (4MP) vs. 5MP vs. 4K HD Camera Video Comparison
So what's the HD security camera resolution really like? Here are several HD IP camera video samples in the real-world uses from users worldwide.
1080p HD security camera Reolink Argus 2 daytime video:
1440p (4MP) HD IP camera Reolink E1 Pro video sample:
1920p (5MP) HD surveillance camera Reolink RLC-511W video:
4K/8MP HD CCTV camera Reolink RLK8-800B4 video:
Reolink RLK8-800B4
4K 8-Channel PoE Security System
4 pcs 4K Ultra HD Security Cameras; 2TB HDD 8-Channel NVR for 24/7 Recording; Person/Vehicle Detection; Plug & Play; 2 Network Solutions.
Check more HD security camera video captures in #ReolinkCaptures Program.
Important Note: The HD security camera video quality is NOT all about resolution. And that's why you will find some claimed super HD CCTV cameras still product horrible images. So choose a reputable brand is really important to promise not only high resolution but also true clear videos, with better lens and manufacturing.
What to Look for When Buying an HD Security Camera
Good HD security cameras are not only measured in pixels.
What makes a good HD surveillance camera? What kind of HD IP camera should you buy? There are a lot more to consider when buying an HD security camera or NVR kit, including night vision, WiFi, zoom, 3rd-party compatibility and more. Let's take a look.
1. HD CCTV Cameras with Night Vision
Many people asked in forums for "suggestions to purchase and set up a 1080p or 4MP crystal clear HD security cameras with strong night vision".
Nowadays most HD security cameras feature night vision function for round the clock monitoring, while there could be differences in their night vision image clarity and viewing distance in low light conditions.
Quality night vision HD security IP cameras feature infrared LEDs, capturing clear footage of night vision, even in 0 Lux no light conditions when human eyes fail to identify a thing.
Check the Reolink 1080p starlight night vision sample of the hot-selling HD IP camera Argus 2:
Some quality HD security camera, including the Reolink Argus 2, also enables color night vision:
2. Wireless HD Security Cameras
HD IP security cameras can be divided into 2 types: wired, and wireless, namely WiFi-enabled HD cameras.
Most wireless HD security camera reviews speak highly of this type, for its easy setup. People who don't have a lot of technical know-how will still be able to complete the installation without an issue.
And recently, with the emergence of the battery powered security cameras, the setup has become a real no-brainer! Just put in the batteries, it is ready to work and capture high definition videos instead of a fuzzy figure.
And this kind of wireless HD security cameras is usually small, helping to keep your camera concealed if you want it to remain covert. No wires, not as big, easier to hide if you want to keep it out of sight.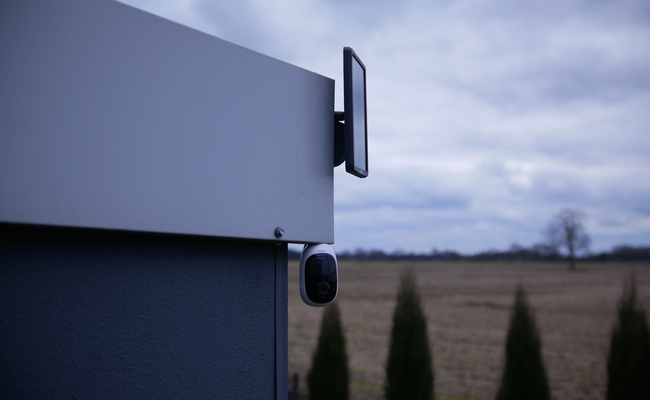 Editor's Note: The wire-free HD security cameras can do 1080p video recordings at best, currently, to provide you with enough details if anyone tries to invade your house.
3. A High Definition Security Camera with Zoom
If an HD security camera has adjustable zoom lens and focus, you can zoom in to see a closer view of far-away objects, and zoom out to get a wider view. Zoom can be divided into digital zoom and optical zoom.
Nowadays, HD surveillance cameras selling usually come with optical zoom, which will not damage the original video quality after zooming in. If your HD security camera system is 1080p, and has a 2X optical zoom lens, it still captures images with 1080p HD resolution when you magnify it 2 times bigger.
A more advanced type – HD PTZ IP camera with 4X optical zoom, not only allows zooming in and out, but also enables a 360° endless horizontal and 90° vertical rotation. Not a single detail will escape from the video monitoring.

HD Security Cameras Cost and Where to Buy
Good news is that HD security cameras are highly affordable these days!
But don't be cheated by those dirt cheap HD IP cameras without real-world video samples. A good way to avoid being fooled is to check the videos from the users in Amazon store or the official online store video section to make sure you get what you wanted.
As for the HD security camera price, it will differ between different camera resolutions. The price range would be roughly like the following:
HD Surveillance Camera Pirce
| | |
| --- | --- |
| 2MP (1080p) | Around $50 |
| 4MP (1440p) | Around $50 |
| 5MP (1920p) | Around $65 |
| 4K (2160p) | Around $150 |
| 4MP HD security camera system | Around $400 |
| 5MP HD IP camera system with NVR | Around $450 |
| 4K/8MP HD IP camera system with NVR | Around $550 |
Generally speaking, 5MP HD security camera is greatly sufficient for home and small business applications, and right now 4K is super expensive for decent quality stuff, as you may have noticed.
HD security camera system with an NVR/DVR is usually more expensive. The NVR lets you record the HD videos for viewing later. An HD security camera system with 4/8/16 channel NVR/DVR features more than just a single camera. 4/8/16 channel means 4/8/16 HD cameras at most can work with the network video recorder at the same time.
Best HD Security Cameras & Systems
Here is a list of top-selling HD security cameras, covering a wide resolution range you may be looking for, with rich features at a highly affordable price.
Best Wireless 1080p HD Security Camera: Reolink Argus 2
1080p high definition, the highest resolution available for battery powered wire-free cameras, offers you more details and vivid images than many claimed 1440p HD security cameras in the market. And it's highly portable with no wires at all, suitable for inside and outside of the house.
Best Pick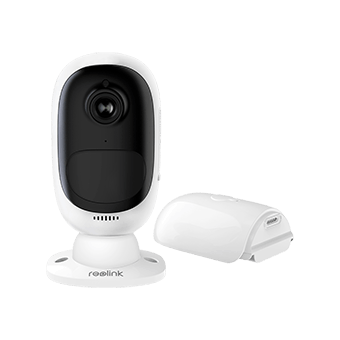 Reolink Argus 2
1080p HD Security Camera
Resolution: 1920 x 1080 (2MP)
Night Vision: Starlight Night Vision
Angle of View: Diagonal: 130°
Camera Outdoor Rating: IP65
Motion Detection: Yes
Power: Wire-Free
Storage: Cloud + SD Card
Warranty: 2 Years
Check It Out
1080p HD surveillance camera video sample:
Featured in top tier media like the PCMag, TechHive, Tomsguide, ZDNet, Tweaktown, TechAdvisor, etc., this 1080p wireless HD security camera is recommended by a lot of tech experts as well as reviewer:
"The versatile Reolink Argus 2 is a weatherproof indoor/outdoor security camera that doesn't require any wires and is powered by a rechargeable battery pack." – PCMag HD security camera review
Best 4MP HD Security Camera: Reolink E1 Pro
4MP HD security cameras are low-hanging fruits with highly affordable price now to provide you much clearer images than the outdated 720p analog security cameras. They are not only for deterrent, but for actually capturing criminals!
Best Pick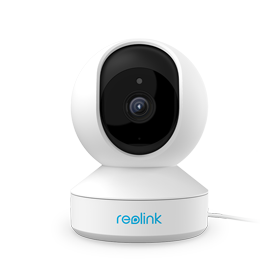 Reolink E1 Pro
1440p HD Security Camera
Resolution: 2560 x 1440 (4MP)
Night Vision Distance: 12 Meters (40ft)
Angle of View: horizontal: 87.5°, vertical: 47°
Pan & Tilt: 355° pan & 50° tilt
Audio: Two-way audio
Motion Detection: Yes
DC 5V/1A
Warranty: 2 Years
Storage: SD Card, Reolink Cloud, NVR
Waterproof Rating: N/A, for indoor use only
Warranty: 2 Years
Check It Out
1440p HD surveillance camera Reolink E1 Pro video sample:
4MP HD CCTV camera review by VueVille:
"With its easy voice-guided setup, on-board microSD storage, built-in NVR feature, full duplex 2-way audio, push alerts and dual-band WiFi, the E1 Pro offers fantastic bang for the buck."
5MP HD security cameras are a new trend in home security, drawing increasing attention these days and attracting a lot of house owners who want a future-proof security solution.
Actually, they are not as expensive as you may think! By paying just a few extra dollars, like $5, you can get a decent 5MP high definition IP camera.
Best Pick
Reolink RLC-511W
1920p HD Security Camera
Resolution: 2560 x 1920 (5MP)) with 4x optical zoom
Night Vision Distance: 30 Meters (100ft)
Field of View: horizontal: 90° ~ 31°, vertical: 67° ~ 24°
Camera Outdoor Rating: IP66, Waterproof
Remote Viewing: Yes
Motion Detection: Yes
Power: PoE (Power over Ethernet)
Storage: SD Card or NVR
Warranty: 2 Years
Check It Out
5MP HD surveillance camera Reolink video sample:
1920p HD CCTV camera review by MightyGadget:
"This camera ups the optical zoom to 4x...it allows you to get an up-close viewing angle even if you mount it high up or far away."