With Halloween just around the corner, now you and your family must be busy preparing for this big celebration day. While it can be a fun and delightful time, there are also some latent dangers that lay ahead.
To make sure this Halloween is full of joy, follow our top Halloween safety tips for parents, kids, pets and homeowners and enjoy a worry-free festival with your loved ones.
Do Crime Rates Spike on Halloween? – Here Are the Facts
Before we tap into the effective Halloween safety tips, you've got to be aware of the potential Halloween risks and dangers first.
And some of you may ask: Do the crime rates really spike on Halloween?
Sadly, the evidences show the answer is YES.
And the following Halloween crime facts and statistics will help enhance your awareness of the necessity to take Halloween trick or treat safety tips.
Burglary — there is a 26% increase of burglary on Halloween.
Evening violent crime — it is about 50% higher on Halloween's Eve than on any other date during the year (pretty grim!!!).
Car thefts — thefts of motorcycles and cars increase by 20% in the week between Halloween and Bonfire Night.
Car accidents — on Halloween, children between 5 and 14 years old are FOUR times more likely to be killed by a car than any other days.
Shooting events — shooting tragedies soar sharply in 2016. In Halloween 2016, deadliest Halloween weekend of Chicago marks deadliest of year with 17 fatally shots!
So how to keep your home and your kids safe in this Halloween season? Wait for no time and read on to learn the best Halloween safety tips for parents, adults, kids, homeowners and pets.
Top 7 Halloween Safety Tips for Homeowners to Prevent Thefts & Burglaries
Burglars and vandals can be rampant during the Halloween. Try the top Halloween safety tips for homeowners below to prevent home thefts and burglaries for the festival this year.
#1. Install a Security Camera System to Deter Criminals — the Best Halloween Safety Tip
Putting up security cameras turn out to be one of the most useful Halloween safety tips for homeowners.
And here is the proof: Home burglary statistics show that households with security systems are 3 times less likely to be invaded compared with the ones without security cameras.
Even you are away from home celebrating Halloween with your friends, you'll receive instant alerts once your home security system detects any movements. And then you can login to see what's happening out there during your absence.
With any good luck, you can also capture some interesting videos or stories with your home security systems on Halloween, just like the parent who busted a groove along with the music captured by the security camera Reolink RLC-410.
Reolink RLC-410
PoE Bullet IP Security Camera with Audio
5MP/4MP Super HD; Outdoor/Indoor Protection; 100ft Infrared Night Vision; Audio Recording; Mobile Remote Access & Control.
Editor's Tip: Some top security camera brands, like Reolink, normally would provide special offers, giveaways and big discounts during the Halloween festival. You may subscribe to them for the latest discounts.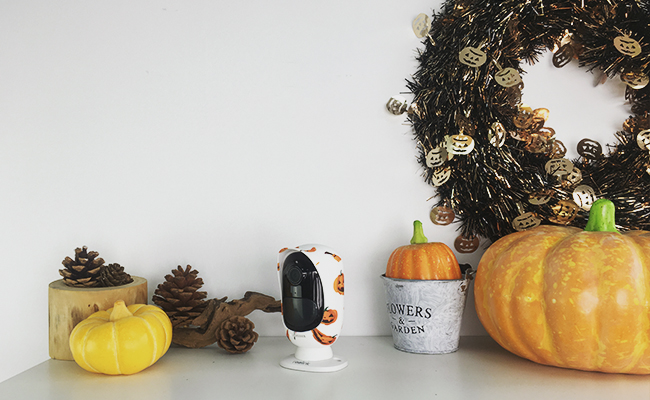 #2. Secure All Your Home Entries on Halloween
During happy Halloween, you might be busy accompanying with your family, or having a big party with your friends, which definitely would distract you from your home security. And that's exactly what burglars and thieves want.
Before you go out to enjoy your happy and crazy Halloween night, one Halloween safety tip you should follow is to turn on your security camera systems and secure all your home entries, including doors, windows, etc.
Here are several useful posts to help you make your home safer on Halloween:
#3. Park Your Car in the Garage
As mentioned above, car theft rate rises by 20% during the Halloween week. So most Halloween safety tips suggest you park your car in the garage.
And besides installing parking lot/garage security cameras, you're also expected to take all possible methods to secure your garage from thieves/burglars.
Bonus: If your car gets stolen (hope it would never happen) on Halloween, you can use the top 5 ways to find your stolen car. (Many car owners get their car back with these methods.)
#4. Turn on the Outside Lights
Young trick-or-treaters are usually in the high mood and run from house to house on Halloween. To avoid possible tripping at night, turn on the lights outside your house.
Or if you would not be at home for treat-or-tricking, turn off the lights in your home and that would be a clear signal for the kids to skip your house.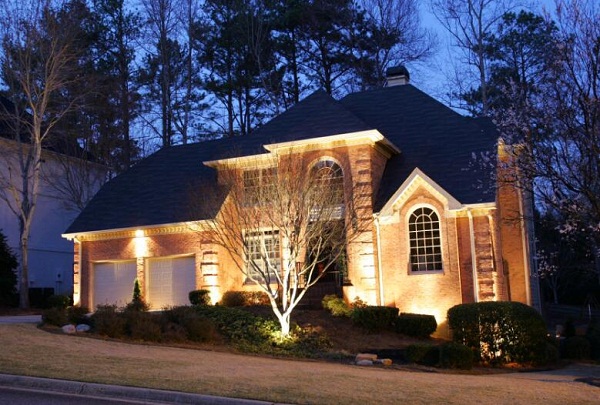 #5. Watch out for Halloween Prowlers
As creepy clown attacks in the Halloween season are so scary in the US, follow this Halloween safety tip for homeowners to be careful of the strangers wandering in your neighborhood.
If someone knocks on your door, observe the guy with your front door security cameras, or view him/her by the peephole before you let any strangers in. When you find something wrong, get in your house and call the police immediately.
#6. Keep Your Walkways Clear & Clean
If someone is injured on your property, you could be held liable. So it would be wise of you to follow this Halloween safety tip for homeowners and clear your walkways.
Also, make sure your bikes, plants, ladders, decorations or other home improvement tools are away from the sideways, so that the trick-or-treaters won't trip over them and get hurt.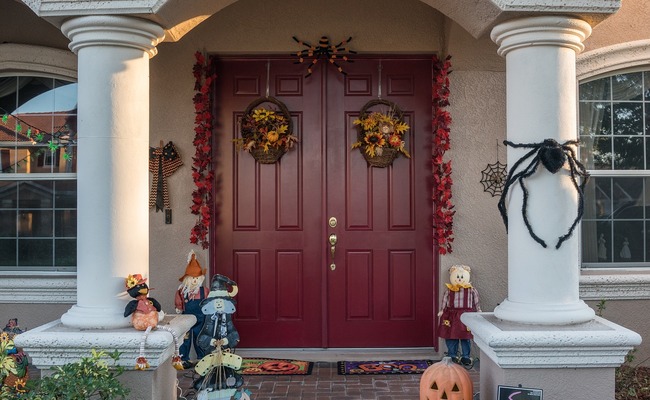 #7. Keep Your Pets Inside a Room
Your pets can easily get excited or frightened on Halloween. Keeping them inside your house will prevent them from running around and also avoid them biting the trick-or-treaters.
Halloween Safety Tips for Parents/Adults
As the supervisor of young trick-or-treaters, there are also many helpful and top Halloween safety tips for parents to ensure a happy and safe festival:
Choose suitable and safe Halloween costumes for your kids. Note that oversized clothes or shoes might lead to trips and falls.
Accompany your children under ten for trick or treating. For the kids above ten years old, ask them to go out with their friends in groups.
Use makeups other than the masks which would hinder the sight of your kids at night.
Give your kids a flashlight to avoid falls and stripping at night. A cell phone would be better if you have a spare one.
Discuss the route with them before they go out for trick-or-treating.
Tell your kids not to eat the candies or snacks they receive until they get home.
Remove your kids' makeup before they go to bed.
Halloween Safety Tips for Your Kids/Children
Below are some Halloween safety tips for kids that you can share with your young trick-or-treaters.
Always stay in groups and watch out for strangers.
Only go to homes with a porch light on and never enter into a stranger's house.
Bring a mobile phone and call your parents in case of emergencies.
Carry a flashlight to light up the way at night and don't run from house to house to avoid falls.
Don't eat anything until you get home and your parents will examine your treats.
Walk on the sideways and avoid running across the streets without checking the traffic. Avoid crowded traffic time, which would reduce the car accident rate.
Halloween Safety Tips for Pets
Enjoy this Halloween with your pets as well with the following Halloween safety tips for pets:
Keep your pets (cats, dogs, etc.) identified, such as wearing pet collars for your pets.
Keep your pets inside in case that they would hurt trick-or-treaters.
Don't place lit pumpkins around your pets — there is a risk that your pets would burn themselves or knock the pumpkins over and cause a fire.
Leave the candies and chocolate out of easy reach of your pets.
If you plan to dress your pet in a costume, make sure it feels comfortable.
Halloween is meant to be a bit of harmless fun. Take the above Halloween safety tips for parents, kids, pets and homeowners to enjoy a happy and safe festival!