Doorbell cameras are outdoor cameras placed on someone's front door and are battery-powered or hardwired into the existing doorbell and bell settings.
Installing a visual doorbell is one of the best ways to keep your home safe. It works essentially the same as a home security camera, except that it is specifically designed for your front door. When unwanted visitors see the doorbell camera in front of them, they will think twice before they go.
When someone rings the doorbell or when the camera detects the motion of a person, users receive notifications through their mobile app depending on its artificial intelligence capabilities. They can stream footage in real-time on their app to see and talk to the person in front of the camera, or communicate with them through a smart display or smart TV device. A visual doorbell is an electronic device that allows you to greet visitors from anywhere in the world via the device's respective app and to also monitor your packages to prevent them from getting lost.
Specifications for Doorbell Cameras You Need to Consider
For the novice who may not quite understand what the hardware represents, it will be in the actual use of these hardware parameters that bring the kind of experience you are looking for. As long as you've paid for it, you should get more advanced hardware and features.
1.Resolution:
Resolution is very important for doorbell cameras. The higher the resolution, the clearer the picture you will see. Generally speaking, the resolution of a doorbell camera is 1080p (1920 x 1080 pixels), 1536x1536 pixels (considering the picture ratio of most doorbell cameras is 1:1), 2K (2560x1440 pixels).
But if you want a higher resolution, then you need to pay for it. Suppose your front door is facing the street and a suspicious vehicle happens to pass by on the road, the 1080p may capture a blurry video and you can't recognize the numbers on the license plate, but if your doorbell camera has a resolution of 2k, you can see the details of the license plate number.
2.Perspective:
Perspective is an imperative aspect to consider when purchasing doorbell cameras. The perspective from which you look through your doorbell camera matters as most door cameras have a visibility of 160 to 180 degrees, so if mounted at the correct eye level, they will accurately capture the activity of your front door providing a clear view of your door and surrounding property. Some cameras use a 1:1 view of the screen. Some cameras use a binocular camera to expand the camera's viewing angle for a wider range of views. Some cameras are vertically placed in a 3:4 ratio, allowing a good view of anything on the mat, all the way up to the near face.
3.PoE:
PoE means using a network cable to connect the camera to a router, which is an advanced product specification. This type of linkage allows the use of a network cable to power the camera while also allowing network data transfer. As a result PoE doorbell cameras can work without WiFi. Not all doorbell cameras have this feature. Many individuals have a lot of automated stuff in today's digital age, which means there are way too many wires for the various devices they possess. As a result, people detest the prospect of having to replace their doorbell because it entails more cabling.
PoE doorbells are useful in this situation. They vary from traditional smart doorbells in that they power and connect to the internet via a single ethernet connection. Many people will appreciate this because they will have one fewer wire to deal with. Furthermore, certain folks who have unstable WiFi signals would benefit even more from it.
4.Dual-band WiFi:
Dual Wi-Fi camera doorbells connect to the internet through Wi-Fi, allowing you to access the video feed from anywhere. Some models include an optional cloud service, which automatically saves all motion alerts for 12 hours. It is your responsibility to activate the service and keep it saved for a longer period.
If you choose, you can even set up your home cloud network and save the videos locally (otherwise, you'll have to pay for the cloud service through whichever doorbell brand you select, or you can choose not to utilize a cloud storage service).
5.Chime trigger:
Simply, a doorbell chime is a button that visitors press to activate an internal chime. They all work in one of two ways: wired or wireless.
A button, a chime, and a transformer are the three main components of a wired doorbell. Wires link all of the components to each other and the main power supply. This makes them simple to set up and dependable, but they are also vulnerable to power disruptions.
Because it is not hooked into the mains, a wireless doorbell chime is a more flexible solution because you place the chimes wherever a wireless transmitter establishes a connection.
Some cameras can trigger the old mechanical chime after detecting an alarm, meaning that the user can dismantle the original chime at home without removing it and it will be compatible with the old chime when there is an alarm signal. This feature is the only part of the camera that has this function.
6.Local storage:
Some cameras do not have local SD card storage, only the ability to upload to the cloud, we recommend no less than 16G of local SD card storage while using cloud space for backup. These are two ways to back up each other to ensure safety.
There is a way to trick some doorbell devices into storing the recorded film on your selected device by using a variety of scripts, however, this still entails storing the fifteen-second motion-triggered footage. Local storage options can help you get a subscription-free doorbell camera.
7.Two-way intercom: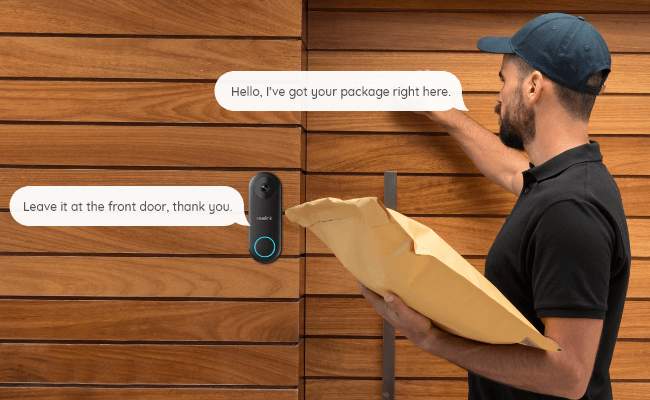 It is rather simple to transform your front door and upgrade your intercom to a superb video doorbell. Intercom Kit allows you to replace your old intercom with a video doorbell such as Ring, allowing you to hear, see, and communicate with guests from any location. Simply unscrew your intercom, insert the Intercom Doorbell Mount into the existing holes, and attach your video doorbell to the top.
8.HDR
In the case of strong light or large light ratio, you can still see the details of the dark places clearly, not a dead black or dead white. High Dynamic Range (HDR) is a camera feature that combines many photographs at varying exposures into a single frame to create a more uniformly exposed image (or video). The end effect is a more detailed image with the ability to pick out tiny details than is feasible in a regular shot in brilliantly illuminated surroundings. You can also utilize the HDR toggle in the app of whatever video doorbell brand you're using if you want more detail in brightly lit regions of either still photographs or videos shot by your Ring device.
9.Night vision:
Night vision requires an infrared fill light that switches to black and white mode in low light conditions. Color night vision is a feature of decent video doorbells that uses onboard processing to create artificial color to regions of the recording that have sufficient light. The IR-cut filter that I mentioned earlier moves out of the way in this mode. As a result, the Ring's camera sensor receives more light. When there are patches of light, the doorbell video camera can use additional processing to bring color to that area, which, while not perfect, often results in a better overall result.
10.Video pre-recording feature:
You can observe more comprehensive motion occurrences with the Pre-Roll feature. An excellent video doorbell with Pre-Roll will capture motion four seconds before a motion event triggers it. A record of these essential seconds of action adds to the event footage. In the case of some video doorbell manufacturers , but you need to subscribe to their Protect plan, you will receive a video of the event, allowing you to see what's going on outside your door.
Smart Features for Doorbell Cameras
The doorbell camera has become part of the smart home. The doorbell camera also began to have "smart" features. Many doorbell cameras have intelligent features and appear unique, these intelligent features not only make our lives easier but also make us safer. These smart features below are some of the more advanced doorbell cameras I have found on the market, not for a particular brand, and some features you may have to pay a monthly subscription fee to use. These are the points you need to be aware of when shopping for one.
1.Package recognition and package movement detection
Some models of doorbell cameras can recognize packages, which saves us, doesn't it? When the courier drops a package at your front door, the doorbell camera will capture the package and recognize it as a package. When someone tries to move or steal your package, the camera will push an alert. This is very useful to protect you from package thieves.
2.Motion Detection and Live Video Pushing
The motion detection is triggered by the movement of objects in front of the camera. However, the functions of some cameras are not restricted to this. They can even tell if people, animals, packages, and cars are in the video. That's thanks to the camera's AI.
Some cameras can only send text alarm messages or screenshots to your mobile phone when sending alarm messages via push. I like the idea of the camera triggering a 10-second video to be sent to your mobile phone, which is more convenient and intuitive.
3.Face Recognition
By using the doorbell camera's face recognition feature, when you ring the doorbell at the door, the camera's AI recognizes your facial features and identifies you as a member of the family, a stranger, or an Amazon delivery man. This method is useful for filtering warning messages effectively, and you don't have to worry about your family moving around the door triggering a warning that you'll get a notification of useless warnings.
4.Additional Subscriptions
Some cameras can't have smart features without a subscription, which means you have to spend more money every month otherwise you won't be able to enjoy the premium features. There is a provision for local storage, so you don't have any ongoing costs associated with the camera. There are cameras like Reolink's that do not require a subscription and have full access to all features without any restrictions to the user.
5.Compatibility with smart home system.
Homekit or Google or Alexa? If you want your doorbell camera to be part of your smart home, you better check if the camera is compatible with your smart voice assistant first. Most cameras cannot satisfy all three of these smart home systems at the same time.
Power Supply Methods for Doorbell Camera
The first thing you need to decide when looking for a doorbell camera is whether it is wired or wireless. You need to think about your installation environment first, is there a possibility of installing wiring? If you are a renter and you do not have the means to drill holes in the wall for wiring, then a battery-powered doorbell camera is your only option. The differences between the various power supply methods are as follows.
Battery-powered. A battery-powered doorbell camera means you can use a wireless connection. Perfect for renters and easy to install. Considering the battery life, cameras powered in this way need to compromise on performance. There should be battery recharge every few months.
Hardwired. Hardwiring means you need to run a power cord near the camera powered by hardwiring. The benefit is that the camera is generally better in terms of performance, and you never have to worry about replacing the batteries for your doorbell camera.
PoE. PoE is an advanced connection, but it is a way to deliver both network signals and power to the doorbell camera through a network cable, and this feature is in some professional-grade doorbell cameras.
To Sum It Up: How To Choose
1.For personal or family use
WiFi connections are the first choice because they are relatively simple and do not require complicated wiring. Anyone can install it easily, regardless of their level of experience. In addition, today's smart doorbell cameras can be connected to mobile apps. Simply click the mobile phone to set it up, and you're good to go.
The only thing you need to choose is the power supply. If you choose the wiring option, you should locate a socket near the front door in your room to supply power to the camera. The advantage of this is that you will no longer have to worry about the doorbell losing power, you no longer need to remove the doorbell and charge it. I prefer this method.
When it comes to the battery, the brand will advertise that the battery can be used for six months after charging once, but it will also depend on how you use it. You can take down the doorbell camera, charge it, and then install it back in place. The good news is that this is probably the easiest way to install.
2.Professional users and those with hands-on experience
I highly recommend the Poe doorbell camera to users with hands-on abilities. There aren't many options out there for POE doorbell cameras in the current market. With a network cable, there is no concern about charging problems, and you also get a stable network connection. Since PoE connection has anti-interference capability, some thieves may try to interfere with WiFi doorbell cameras with electronic jammers, and Poe will continue to function normally.
I said this requires "hands-on" skills. You may need to make some changes to the router settings after installing the network cable.
3.Users with AI requirements for the camera
There are some intelligent doorbell cameras on the market. These video doorbells use advanced artificial intelligence and facial recognition to improve home safety, security, and peace of mind. The WiFi-enabled smart video doorbell employs AI-based notifications to warn homeowners when someone is at the door, and it can recognize and save unique faces in a private Face Album. In addition to warning intruders, the doorbell allows users to view or record live video and hold two-way chats.
Best Video Doorbell Camera Recommendations
Still don't know which to choose after learning the must-knows of video doorbell cameras? Here they are!
To save your time in finding the best doorbell cameras, we've listed several great products that are competitive in both performance and price. Also, these doorbell cameras are of different types. Whether you like a PoE doorbell, a WiFi doorbell, or other alternative cameras, you can find the suitable one here!
Reolink Video Doorbell
Finally, Reolink announces that its newest smart video doorbell will be launched on Aug. 22! The wired Reolink Video Doorbell comes with a Chime and other great features, including 5MP super HD videos and a 180° diagonal viewing angle to cover more areas in your font door.
With accurate person detection, you'll get an instant push notification when anyone comes at the door, which helps you to speak to the delivery guy, greet your friends, or deter suspicious strangers. You can customize the voice messages to quickly respond to visitors when you're busy.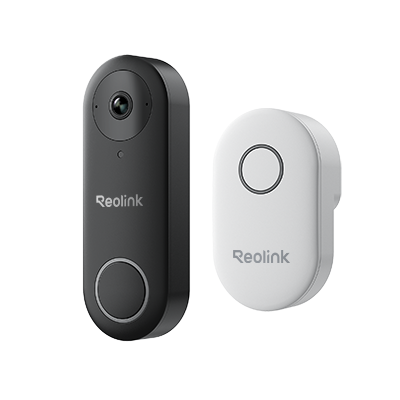 Reolink Video Doorbell (PoE)
Smart 5MP Video Doorbell with Chime
5MP Super HD, Person Detection, Power over Ethernet, 180° Diagonal Viewing Angle, Two-Way Audio, High-Quality Night Vision.
Check the video below to know more about Reolink Video Doorbell.
What's more, you can view live on Reolink App anytime and anywhere. Also, flexible storage options are offered. All the recorded videos can be stored on an SD card (up to 256GB), a Reolink NVR, or even in the cloud.
For all its essential features, Reolink Video Doorbell costs no more than $100! There are two versions for you to choose from: the PoE version and the WiFi version. You can choose anyone you like.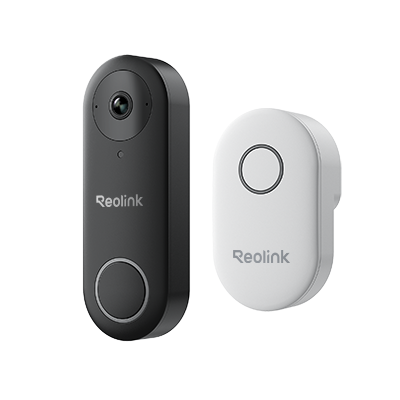 Reolink Video Doorbell (WiFi)
Smart 5MP Video Doorbell with Chime
5MP Super HD Day & Night, Person Detection, 2.4/5 GHz Dual-Band WiFi, 180° Diagonal Viewing Angle, Two-Way Audio, Rich Notification.
The video below specifically explains the things you want to know most about this doorbell, including whether it can be connected to your old doorbell wiring, or whether it is compatible with Smart Home devices.
Except for the doorbells designed for your front door, some security cameras can also be used as an alternative with rich features and solid performance.
Reolink Argus 3 Pro
The Reolink Argus 3 Pro is a 100% wire-free battery-operated security camera with a compact design and a very reasonable price of around $100 with discounts.
It's a breeze to install and set up this security camera. You can use a solar panel to power it for long battery life. With person/vehicle detection and two-way audio, it can serve as an excellent guard both in your front door and backyard.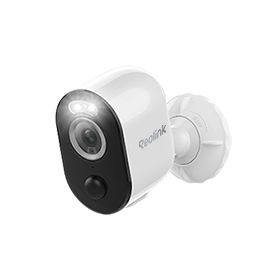 Reolink Argus 3 Pro
2K 100% Wire-Free Spotlight Camera
2K 4MP Super HD, Battery/Solar Powered, Person/Vehicle Detection, 5/2.4 GHz Dual-Band WiFi, Color Night Vision, Two-Way Audio.
Features
• Battery/Solar Powered
• 2K 4MP HD resolution video
• Motion-activated spotlights
• Easy installation
Here is a video to help you know more about Reolink Argus 3 Pro.
Conclusion
Video doorbell cameras are becoming popular devices in modern families as they not only keep your home safe but also make your life much easier. The best doorbell camera allows you to keep an eye out for deliveries and watch for porch pirates anytime with your mobile phone.
From this article you've already know the key features of video doorbell cameras and how to choose a good one. Also, some of the best products are recommended for you to safeguard your front door. Now it's your turn. Leave a comment below to let us know your thoughts!