Many of you know you can view your IP security cameras on your mobile devices, computer, monitor, Mac or web browsers. "But how about viewing IP cameras or CCTV cameras on HDMI TV or smart TV? Can I stream IP camera on my TV wirelessly? Can I view my CCTV cameras on TV?" Here we give you the answers.
The following parameters are helpful when viewing & streaming IP cameras on TV:
| | |
| --- | --- |
| Protocols | RSTP/RTP/RTSP |
| Ports | HDMI/VGA port |
| Tool | IP-camera-to-HDMI converter |
| Devices | TV/smartphone/computer |
Is It Possible or Easy to View My IP Cameras on TV
Yes, it's possible. If your camera system consists of an NVR, it's fairly easy to hook the NVR to your TV via an HDMI port or VGA port. While it might not be easy to stream IP camera on TV without the NVR.
One enthusiast shares his saga of viewing IP camera on TV, which might shed light on how seemingly easy-to-get job can entail so much work.
How to View & Stream IP Cameras on TV or Smart TV
Today we consult many professionals and experts and gather some insights on how to stream IP camera live feeds on a TV or smart TV without an NVR easily or view IP camera video feeds on TV wirelessly.
Solution 1: IP-Camera-to-HDMI Converter/Decoder
There is a device so-called NetcamViewer Monitor, which claimed to be able to live feed any IP security camera to your TV or monitor easily.
Users can just plug IP cameras into this device via Ethernet cable and connect to the TV HDMI port, you can switch the channel to watch TV or check out IP camera video feeds.
Or some users choose IP-camera-to-HDMI converter to convert videos streams, commonly seen as MPEG, MJPEG or H.264 into the format that can be broadcasted on TV, for example, Geovision decoder.
Solution 2: DLNA Method
Setting up Digital Living Network Alliance DLNA ( what's DLNA ) server on a desktop computer PC and streaming IP videos on a DLNA-compliant TV is a way to go.
In order to have IP cameras stream accessible to be monitored on a standard modern television, IP video camera needs to be capable of data transfer over RSTP/RTP and the PC is acting as a bridge connecting IP cameras and DLHA-enabled TV.
Here is a detailed guide on how to stream an IP camera to a TV shared by IP camera users.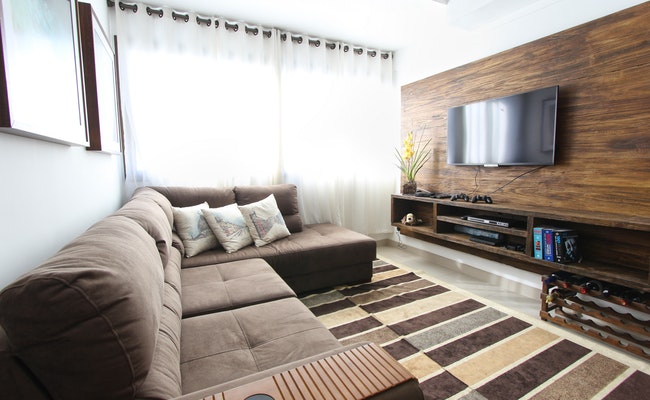 Solution 3: Google Chromecast or Apple TV
When you don't want to run cables directly to your TV, Google Chromecast or Apple TV is a great alternative as long as the viewing apps support casting.
For example, some users suggest using Google Chromecast to mirror what you are watching on our Android phone to your home TV, or using Apple TV to mirror video feeds from surveillance camera mobile apps to display IP camera videos on a TV.
One user found a way to cast IP camera stream to TV with Chromecast via FFMPEG, converting RTSP stream into an HLS (HTTP Live Streaming).
It works by starting up the IP camera monitoring apps, enabling mirroring or screencast and displaying the video feeds. The setup might require a few steps along the road.
Solution 4: Streaming Apps on Smart TV
Of course, there are other feasible solutions, for example, you can download IP camera viewing apps on your Android TV, Smart TVs such as Samsung Smart TV, LG Smart TV.
For example, one Reolink user downloads Reolink Android APK file on LeTV and successfully views Reolink IP cameras on TV.
Users can download IP Cam Viewer or tinyCam Monitor to the TV together with Mini Android PC like UG802 Mini PC, which support TV (Android TV, Amazon Fire TV) viewing, however, the apps could be slow to load or respond or a bit frustrating to navigate.
Other Alternatives to View/Stream IP Cameras Videos Locally or Remotely
1. View & Stream IP Camera Videos on a Smartphone
Nowadays, thanks to surveillance technologies, such as P2P, users can easily tap into their Smartphone app, such as Reolink apps, Blue Iris, iSpy, IPcam Viewer, to view live video feeds at anytime anywhere as long as IP cameras and mobile devices are connected to the Internet.
Many IP cameras are 3rd-party compatible such as Reolink PoE cameras and non-battery powered WiFi security cameras, which make them compatible with third-party software such as Blue Iris, Milestone, iSpy, Synology, or IP Cam Viewer.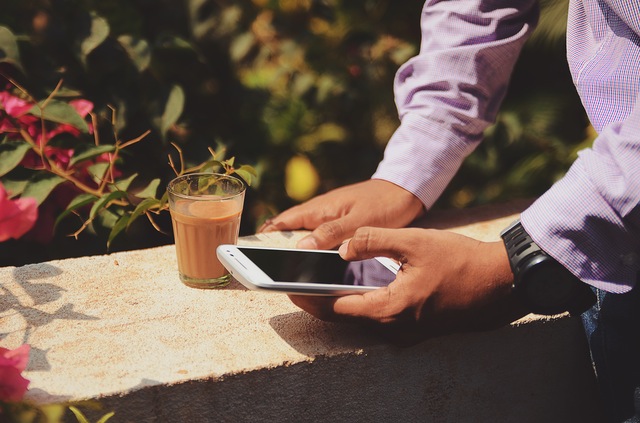 2. View & Stream IP Camera Videos on a Computer
Besides, users can use the computer like Window PC or Mac to get access to cameras remotely or locally via desktop software like Reolink Client, Milestone, Synology etc.
3. View & Stream IP Camera Videos on a Web Browser
Or users can live streaming videos on multiple web browsers without downloading apps or software such as on Google Chrome, IE Explorer, FireFox or Safari via logging in with IP address.
How to Connect CCTV Cameras to TV Without a DVR
Many users don't need to record video footage to a DVR/NVR and just want to display the IP camera live videos on a TV or monitor. So how can you view video feeds on your TV, say, Smart TV, Samsung Smart TV or LG Smart TV?
It's rather easy to connect CCTV camera to a TV because analog CCTV cameras transmit an analog/composite video signal, which is compatible with TVs that have a composite RCA video input.
Therefore, CCTV cameras can be hooked up directly with a pre-made Siamese cable and then be connected to BNC-to-RCA adapter.