With P2P IP cameras, you are free to enjoy the painless setup (one QR code) and easy remote viewing (one click) on your smartphone, Mac, or Windows.
"What are P2P cameras and how do they work?"
I'm glad you asked…
Because that's exactly what I'm going to show you in this article – everything you would want to know about P2P network cameras.
What is a P2P IP Camera & How Does a P2P Camera Work
Simply put, a P2P camera is an IP network camera that uses peer-to-peer (P2P) network technology to simplify the linkage between IP security cameras and your smartphone or PC when you view camera feed locally and remotely.
So how does a P2P IP camera work?
Well, each P2P security camera or network video recorder (NVR) is identified with a unique ID number (UID) registered and integrated at the developer level, which is used to ping the P2P server (merely for connection, not a proxy) via network P2P IP camera apps or software for Mac/Windows.
Once the P2P camera is connected with the P2P IP camera app/software, you can stream live videos from the P2P IP security camera in a breeze in real time even outside your home or local area network (LAN).
Hold Up: Still confused about the configuration? Click here to find a step-by-step guide on P2P IP camera setup.

Ready. Set. Save!
Big selection, big SAVING. Get your hands on Reolink security cameras & systems before the best prices slip away!
Note: Unlike P2P cameras, analog cameras are not equipped with advanced P2P technology and only capture and transmit images to the DVRs. Most DVRs these days have a built-in P2P system so that they can be accessed from outside the network easily.
What's Special about P2P IP Cameras
Before P2P IP network cameras come along, remote viewing setup on surveillance cameras used to be a headache, which involves configurations on the camera, requiring DDNS server, port forwarding or port mapping on the router, tweaking with network firewall, etc.
However, P2P network technology makes everything a whole lot easier! Apart from simple P2P IP camera setup, there are many advantages of P2P network technology and below are some of the main benefits:
1. Easy P2P IP Camera Setup, No Configuration
P2P network technology tackles problems that have long plagued many non-P2P IP cameras head-on.
For example, users used to labor his wits on DDNS setup or port forwarding to view IP camera video outside the home network or remotely on a mobile phone, laptop or PC.
Nowadays, there is no such complicated P2P IP camera setup because P2P IP security cameras/NVRs are pre-configured in production, for example, Reolink Argus 3 Pro P2P IP camera.
2. Easy Remote Viewing
Thanks to the simple connection between P2P cameras and your smartphone/PC/Mac, it facilitates remote viewing and resolves common problems like "Can I access my surveillance camera on the internet while I am out of home network?" "Can I view my camera while at work or outside my country?".
In virtue of the P2P IP camera app (iOS & Android) & software, you can view and stream live videos from P2P cameras more smoothly in real-time (Read this to learn how).
Note that you can't view P2P IP cameras on web browsers remotely without port forwarding, because most web browsers are not built-in with P2P technology infrastructure.
3. Easy Video Playback
What's more, you can even record videos remotely and save the P2P cam footage to the SD card or NVR remotely through the IP camera P2P viewers and software.
Even you're not physically there, you can playback historic videos of the P2P WiFi cameras to ensure you miss no single details.
4. Access P2P Cameras via Multiple Devices Simultaneously
P2P IP cameras also allow you to watch live viewing on multiple devices, like your smartphone, laptop or mac at the same time.
And that means, not only you but also your family members can access your P2P home IP camera simultaneously to steam the live feed. (Click here to learn the detailed procedures.)
5. Stable Transmission/Performance
As P2P networks are highly stable, you can view the P2P IP HD cameras on your smartphone or Windows/Mac without constantly suffering from significant video delay or connection failure.
P2P IP Cameras vs. Traditional Security Cameras
So, what are the differences between the peer to peer IP cameras and the traditional port forwarding security cameras? Do the P2P IP cameras surpass traditional surveillance cameras in performance and functionalities?
Wired and wireless P2P IP Cameras:
Easy P2P IP camera setup via QR code scanning
No need to set port forwarding or port mapping
No need of DDNS server
P2P cameras can connect to Internet from anywhere
Allow secure connections between P2P cams and viewing client with encrypted streams
Stable video transmission
Traditional Port Forwarding IP cameras:
Need to use the DDNS server
Need to do port forward or port mapping
DDNS service is not stable
Firewalls need to be disabled, putting your network at risk
Best P2P Cameras Reviews & Recommendations
There are many P2P cameras (CCTV & IP cameras) on the market; it's a challenge to choose reliable and quality P2P network cameras.
Today we recommend some well-received P2P surveillance cameras (WiFi & PoE) with decent prices based on their performance, features, and reviews.
Best Battery-Powered Wireless P2P Camera – Reolink Argus 3 Pro
Reolink Argus 3 Pro is a 100% wire-free battery-powered P2P WiFi Camera and it can be set up in a minute. After scanning QR code on the back, voice prompt walks you through the whole setup and WiFi settings.
Features:
Person/vehicle detection
Wireless & rechargeable battery-powered
Motion alerts & siren
Remote access & live stream on Smartphone (iOS & Android)
2-way communication with built-in mic & speaker
122 degree wide viewing angle
Color night vision
Besides, you can stream live videos remotely or playback pre-saved motion recordings stored on your SD card with a few taps on the Reolink P2P IP camera app.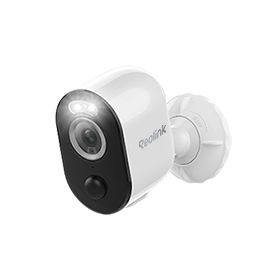 Reolink Argus 3 Pro
2K 100% Wire-Free Spotlight Camera
2K 4MP Super HD, Battery/Solar Powered, Person/Vehicle Detection, 5/2.4 GHz Dual-Band WiFi, Color Night Vision, Two-Way Audio.
Best Indoor & Outdoor P2P IP Camera for Home & Business – Reolink RLC-810A
RLC-810A camera, a 4K 8MP ulstra HD P2P PoE security camera, is one of the best-selling IP cameras of 2022. With Reolink P2P app and desktop software, you can stream live videos effortlessly.
Features:
Person/vehicle detection
Plug-and-play, simple setup
4K 8MP ultra HD video quality
Motion alerts via email or app
Remote viewing on Smartphone, Mac, Windows PC or Web browsers
Could record audio & sounds
Better yet, this P2P IP camera price is pretty budget-friendly, a best-valued quality security option for home and business.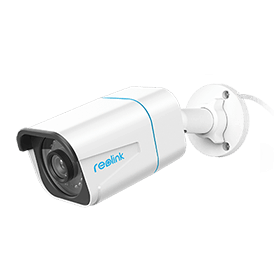 Reolink RLC-810A
4K PoE IP Camera with Person/Vehicle Detection
Smart Person/Vehicle Alerts; 4K UHD Day & Night; 100ft Night Vision; Time Lapse; IP66 Certified Weatherproof; Audio Recording.
Reolink E1 Outdoor P2P WiFi camera can be set up easily by scanning QR code or entering UID. This dual-band WiFi P2P IP camera (2.4/5 GHz) can ensure stable video streaming locally & remotely, and it helps cut down bandwidth pressure on home broadband as 5 GHz is less crowded than 2.4 GHz which is widely used by other home appliances.
Features:
Plug-and-play, simple setup
5MP Super HD video quality
Motion alerts via email or app
Remote viewing on Smartphone, Mac, Windows PC or Web browsers
SD card (not included) for motion-based recording
Viewing live video feeds and accessing footage saved on SD card is easy and painless on Reolink P2P IP camera app & desktop software (PC/Mac).
Below is a video sample captured by Reolink E1 Outdoor.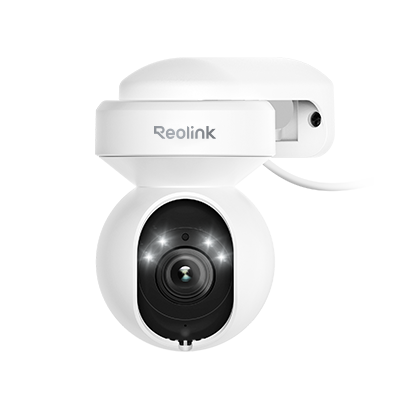 Reolink E1 Outdoor
Wireless PTZ WiFi Camera with Spotlights
5MP Super HD, Smart Person/Vehicle Alerts, 355° Pan & 50° Tilt & 3X Optical Zoom, Auto Tracking, Color Night Vision, Two-Way Audio.
Common Questions about P2P Network IP Security Cameras
To deepen your understanding of P2P IP cameras, here we've rounded up some frequently asked questions for your reference.
Question 1: Are P2P Security Cameras Secure
In spite of the advancement in P2P technology, IP P2P cameras are likely to be vulnerable to security threats.
That's why P2P server authentication must be done by at least 2 servers to ensure security as well as connectivity in case one server goes down temporarily.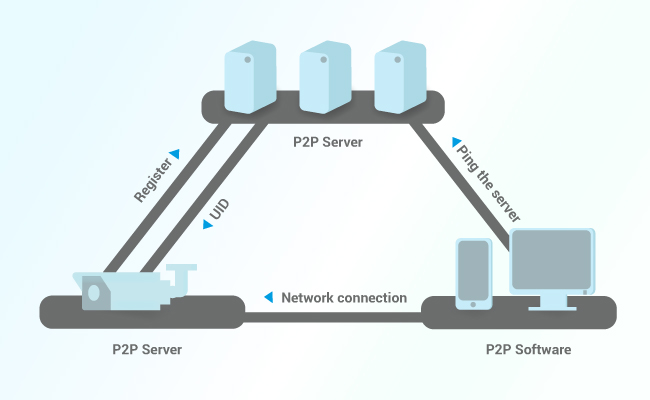 For example, Reolink P2P server (provided by Amazon Web Server) contains the main server and relay Server to make sure P2P cameras won't suffer from connection failure.
Meanwhile, advanced security technologies like SSL encryption, WPA2-AES encryption, and SSL-TLS, are applied in P2P cameras and P2P IP camera app/software or viewing client, ensuring that the stream won't be hacked or eavesdropped by others.
To reduce the security risk of the P2P IP cameras, choosing P2P cameras from a reputable brand like Reolink goes a long way to ensure the security of P2P WiFi cameras.
Besides, using VPN to live stream video live feeds also help reduce the risk of having P2P network IP cameras being tapped or hacked. Learn more about how to prevent your IP camera from being hacked.
Question 2: Connection Failed When Connecting a P2P IP Camera Remotely
There could be many reasons when users couldn't access the P2P cameras remotely on their mobile phones, like network issues, wrong password, WiFi connection failure, etc.
Follow the useful troubleshooting tips below if you can't connect to your P2P wireless cameras remotely using the P2P IP camera App.
Make sure your P2P IP camera is connected to the internet.
Check to see if your mobile device is connected to the Internet.
Verify the P2P feature of your camera is enabled.
Make sure you have entered the right username and password of your P2P client IP cameras.
Update your P2P network camera and the P2P IP camera software to the latest versions.
Bonus: Find more feasible ways to solve the "connection failed" on P2P WiFi security cameras.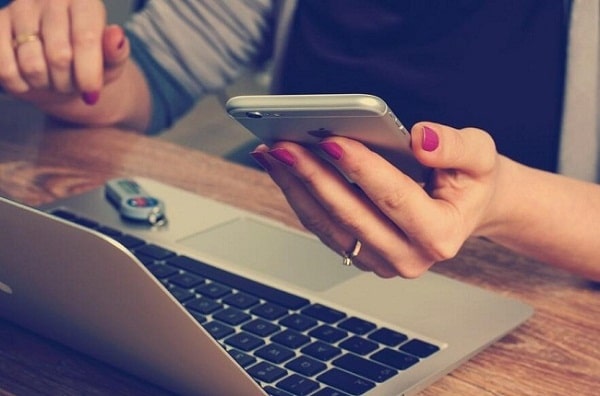 Question 3: Why Does My P2P Camera Show "Invalid ID"
P2P network cameras are normally registered with a P2P server and can be accessed by P2P IP camera viewers or apps (mostly proprietary).
During setup, if you encounter a problem like "invalid ID" or "offline", try to delete the device and try a couple of times later.
Besides, many so-called P2P cameras sold by resellers are prone to "Invalid ID" or connection problem. It's important to purchase P2P cameras from top security camera brands.
What's more, running P2P IP cameras on third-party apps or software, you are likely to bump into "invalid ID" due to compatibility issues.
Question 4: Does a P2P WiFi Camera Consume a Lot of Bandwidth
P2P WiFi cameras won't constantly use bandwidth because it will eat the data only when you are viewing the cameras on P2P software or viewer (iPhone, Android, Mac or Window) and the cameras send you alerts upon motion detection.
Your Turn Now!
If you have any questions, comments or feedback, feel free to leave your comment down below and we'd love to hear your thoughts!