There are lots of cool gadgets for new moms and dads to make life less stressful, and some would even help make parenting much easier (you enjoy the most being new parents, with your first child).
Check the list and head to buy the coolest and much-have gadgets for new parents.
Also read: How to Feel Secure and Keep Safe for A Pregnant Wife.
Top 15 Gadgets for New Parents (Including the Tech/Baby Gadget Devices)
Editor's Note: These top gadgets were compiled from advice from baby care experts, doctors, nannies (babysitters), and experienced parents.
1. Humidifier
The humidifier is a great tool for new parents. Your baby's skin is more sensitive to drier climates and therefore, will become irritated more easily. A humidifier adds some moisture back into the air to prevent this.
2. Baby Monitor
Baby monitors are the real cool tech gadget for new dads and moms, especially for the first-time parents. There are a couple of different types of baby monitor that you might want to invest in. And the first and also most important is the standard video or audio baby monitor that will let you know if your baby is crying, or if your baby is sleeping well, even when you're not there. Choose the best video baby monitor for your baby.
You can also consider hiring a nanny babysitter. See How to Find a Best and Safe Nanny Babysitter.
3. Security Cameras
Security cameras are one of the most important things that you can have in your home, because they will inform you if anything happens. You will have peace of mind from being able to open an app on your mobile device and see your baby in real time. Choose the high rated security cameras, ( Reolink Recommended).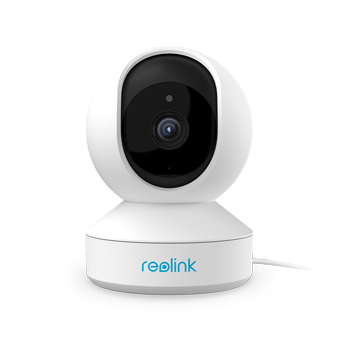 Reolink E1 Pro
Wireless Pan-Tilt Smart Home Camera
Smart, Powerful and Affordable All-Round Home Protection. 355° Pan and 50° Tilt; 4MP Super HD, Two-Way Audio, 2.4/5 GHz WiFi, with Google Assistant Integration.
4. White Noise Generator
A while noise generator is a great tech gadget for first-time parents. It is a device that creates a neutral noise in your babies ears that can remind them of the womb and help them get to sleep when nothing else will. White noise generators vary considerably in the type of noise that they produce, and if you are on a budget, then you might consider just trying the humidifier first, as they can sometimes be enough white noise to help your baby sleep.
5. Pacifier Thermometer
The pacifier thermometer is one of the greatest inventions of modern baby technology for new parents. The pacifier acts like a normal pacifier, but you can glance at it any time you want and find out what your baby's temperature is. You'll know immediately if there is something wrong, instead of waiting for the symptoms to alert you.
6. Breast Pump
Let's face it - there are going to be times when you aren't going to be able to breastfeed. You may not have the time for it, or you just may be in a place or activity where it would be very difficult to do so. It is for times like these that the breast pump was invented for moms. The breast pump allows you to create extra bottles of your breast milk for those times when you aren't able to breast feed, and the best part is, anyone can give them the bottle.
7. Self-Warming Bottle
Another great invention as the coolest gadgets and products for new parents in the baby world is the self-warming bottle. This bottle will keep the milk or formula warm for you without the need for a microwave or warming up a pot of water on the stove to put the baby bottle in. These bottles will keep the milk or formula warm wherever you go.
8. Bath Thermometer
Another great tool for new parents for baby care is a bath thermometer. You can get floating bath thermometers that will continually update the temperature so that you can make sure that it isn't too hot for your little one. This is a terrific help for mothers because you may not always get an accurate reading simply by testing the water with your hand.
9. Microwave Bottle Sanitizer
Another gadget that can make life easier for new moms and dads is a microwave bottle sanitizer. Sterilize your bottles with ease and know that you have destroyed all of the germs and bacteria that could make your little one sick. These gadgets are inexpensive tools that do great things for a baby's health.
10. Water Bottle Cap Adapter
Parents on the go will love having a bottle cap adapter with a nipple. If you happen to forget a baby bottle, but you always keep one of these adapters in your purse, you can make any standard water bottle into a baby bottle just by screwing on the cap. A very great gadget!
11. Breastmilk Alcohol Testing Kit
Another great tool for new parents to consider is a kit to test if there is any alcohol in your breastmilk. This is a great help for new moms who want to have a glass of wine or a few drinks while they are breastfeeding. You can use the breast pump above and make enough milk for a couple of days, which will allow you to have a few drinks, and then use this kit to test your breastmilk to make sure that you aren't harming your baby. It gives you the best of both worlds.
12. Puree Machine
A puree machine is not only a convenience tool, it is also a great way to save money on baby food. With this tool, you can turn whatever you happen to be eating into baby food and not have to worry about making sure that you have baby food in the house.
13. Baby Translation App
There are so many apps out there now for babies, but one of the most useful ones is a new app that translates your babies cries so that you know what they want. A baby could be crying because he or she is hungry, or for several other reasons, and this app identifies four different types of cries so that you have a much better idea of what your baby is asking for. One of the greatest gadgets for new parents.
14. High-Tech Stroller
There are lots of new strollers out there these days, and one of the best is a stroller that stores kinetic energy from rolling it and allows you to charge your mobile device while you are at the park or anywhere else.
15. Portable High Chair
A portable high chair that folds up and goes with you everywhere is a useful tool for new parents who want to take their babies out to eat but don't always find restaurants with high chairs.