Being a new parent is exciting. The moment you come home from hospital with your new-born baby, you swore to give him (her) the most secure and carefree life.
Every parent who want to make a safe and secure environment for his (her) baby needs the best video baby monitor. Actually, a good security camera for baby monitoring benefits both you and your baby. It can help you save time and relieve stress. Once your baby is pulling up to stand, you can enjoy a long valuable peace of mind.
The problem is, choosing a trustworthy and secure video baby monitor is a little different from picking a common home surveillance system (See security camera VS baby monitor ). Worse still, you can't completely trust online recommendations like "top 10 baby monitors 2021". Here I sum up a few guidelines for you when you are picking a reliable video baby monitor, which best suits your new born babies and toddlers.
Quick Guide to Pick the Top and Most Secure Video Baby Monitor
Here we summarize the key features you need to consider when you are deciding which baby video monitor to select.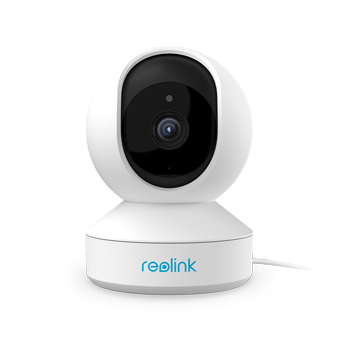 Video quality: HD video resolution could be the key feature for baby security camera
In a previous guide to help you choose a reliable baby monitor, we made some detailed distinguish among audio baby monitors, video baby monitors, and movement baby monitors. To see is to believe. A caring mom (or dad) relieves only when she (or he) sees live videos of her (his) baby during working hours or away from home. When choosing the best security camera for baby monitor, you will, and should consider its video and image quality. Most baby video monitoring system have reached 1080p Full HD, or even 1440p resolution. But what you should note is that not all security cameras with the same resolution from different manufacturers share the same image quality. Check baby video monitor reviews, when you decide to buy one from Walmart, Amazon, and others.
Audio: listen and talk feature lets you speak to your baby
Video baby monitors varies for different brands, but almost all of them share similar features. Audio is one of them, which is also the main difference of security cameras for babies and normal wireless IP cameras. Moms and dads can hear and see their baby, and communicate with other family members, or nannies. Moreover, WiFi security camera baby monitors don't need an extra installation. You can put it on a table or shelf in your baby's room.
Wireless: choose a baby video monitor with strong WiFi signals
When faced with wireless video baby monitors and wired video baby monitors, which should you pick? Installing wired security cameras for baby monitoring needs drilling holes, and hardwiring your home and the baby's room, which unavoidably ruins the whole decor of your house.
Then most of you go for a wireless security camera for the baby's room. But as one of the most complained issues about WiFi security cameras is the range issue, WiFi baby video monitors are not exceptions. To avoid this problem, Reolink provides the best wireless video baby monitor, with 2.4/5.8 GHz dual-band WiFi and 2T2R MIMO antennas. This greatly improves the WiFi signal and eliminates signal loss and interference. In case your baby monitor drops the connection, Reolink has also summed up possible cases and relevant solutions. Go to solutions for the wireless IP camera network frequently drops if you need.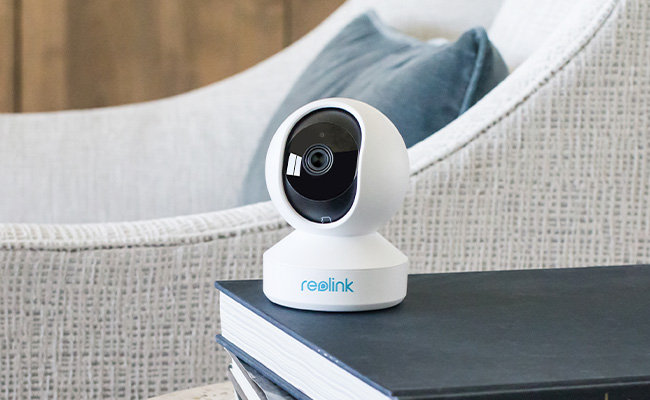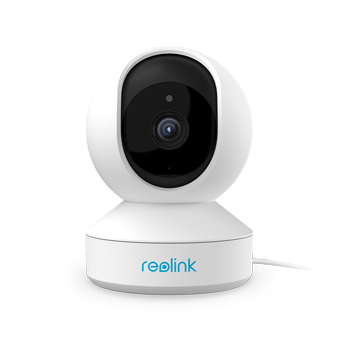 Reolink E1 Pro
Wireless Pan-Tilt Smart Home Camera
Smart, Powerful and Affordable All-Round Home Protection. 355° Pan and 50° Tilt; 4MP Super HD, Two-Way Audio, 2.4/5 GHz WiFi, with Google Assistant Integration.
Mobile control: baby video monitor is better to be iPhone compatible
Even if your baby is taken good care of by a professional and responsible nanny, you would like to see live streaming of your baby when you are not with him (her) – what is he (she) doing, how well does he (she) sleep, did he (she) cry, etc.
So make sure your baby surveillance camera can be accessed using various models of iPhone, iPad, and Android devices. Go to official website of the camera you buy and install the video baby monitor iOS/Android app on your mobile device, (here is the download link for Reolink users) so that you can stay connected with your little lovely sweetie. What's more, you will receive a notification or email alert if there is motion detected in your baby's room. There was once news like security camera catching baby drowning. With remote viewing and alarms sent to you, the video baby monitor helps prevent drowning tragedy from happening to your kids anymore.
Night vision: night vision ability is important
Baby security camera ensures you a good night's sleep, on condition that your baby video monitor has an excellent night vision. Just as normal night vision security cameras, video baby monitors with night vision have Infrared LEDs to work at low light or even dark conditions.
Is Infrared light harmful to baby's eyes and skin?
A baby video monitor user once complained in a forum: "The Infra-Red LED's (IRED's) are not safe for baby's sensitive eyes & cannot be turned off in the camera settings."
There is no enough accurate argument for whether the Infrared security camera for baby monitoring is harmful to your babies. But the good news is that you can feel free to turn off the Infrared lights if you and your baby don't feel comfortable with Reolink E1 Pro WiFi security camera baby monitor.
Pan/Tilt/Zoom: let you see your baby in the largest field of view
Once you buy a baby monitor, you would like to see the largest view in your baby's room. PTZ feature of a security camera allows you to control your camera's rotation. This pan, tilt and zoom security feature can be found in most high-end video baby monitors. And when you install the baby monitor's app on your mobile phone, you are able to adjust the camera's direction for the best view even if you are on the go.
Consider Your Budget When Purchasing a Video Baby Monitor
Your budget is also one of the deciding factors of what kind of baby monitors you finally pick up. Some baby video monitors with top reviews and scores have really excellent security features, but they are often available at $150 or even several hundred dollars. Are these extremely expensive security cameras for baby monitoring worth it?
Truth is, you are always searching for the best baby monitors with a favorable price. Comparing most of the video baby monitors on the market today, price between $80 and $100 seems appropriate. There are some secrets when getting a high-quality security camera without exceeding your budget. You can also refer to the methods listed in the post: how to save money when buying security camera system.
Prevent Your Baby Video Monitor from Being Hacked
For any baby monitors, security should always be on the top priority. Since WiFi video monitoring systems transfer videos and sound via a wireless network, they can be easily hacked. Those creepy baby monitor hacking news and stories make parents terrified. While changing the default user name and password may help you protect your video baby monitors from hackers, there are more you can do. Go to tips and tweaks to secure your WiFi home camera for more ideas.