Wilmington, Del., July 22, 2022 – Smart home security company Reolink has released its 4K dual lenses, zoom and standard, TrackMix camera series in the US and Europe. From now through July 31, 2022, two versions, Reolink TrackMix PoE and Reolink TrackMix WiFi, are available for pre-order with a 10%-off discount at $152.99 and $161.99 respectively.
Two lenses looking in different ways
As a new addition to Reolink's dual-lens lineup, Reolink TrackMix features a standard 4K lens and a zoom 1080p lens in a single camera. While the normal lens offers a 104° wide-angle view for users to see crisp details on their properties, the telephoto lens focuses and centers zoomed-in images of the moving objects.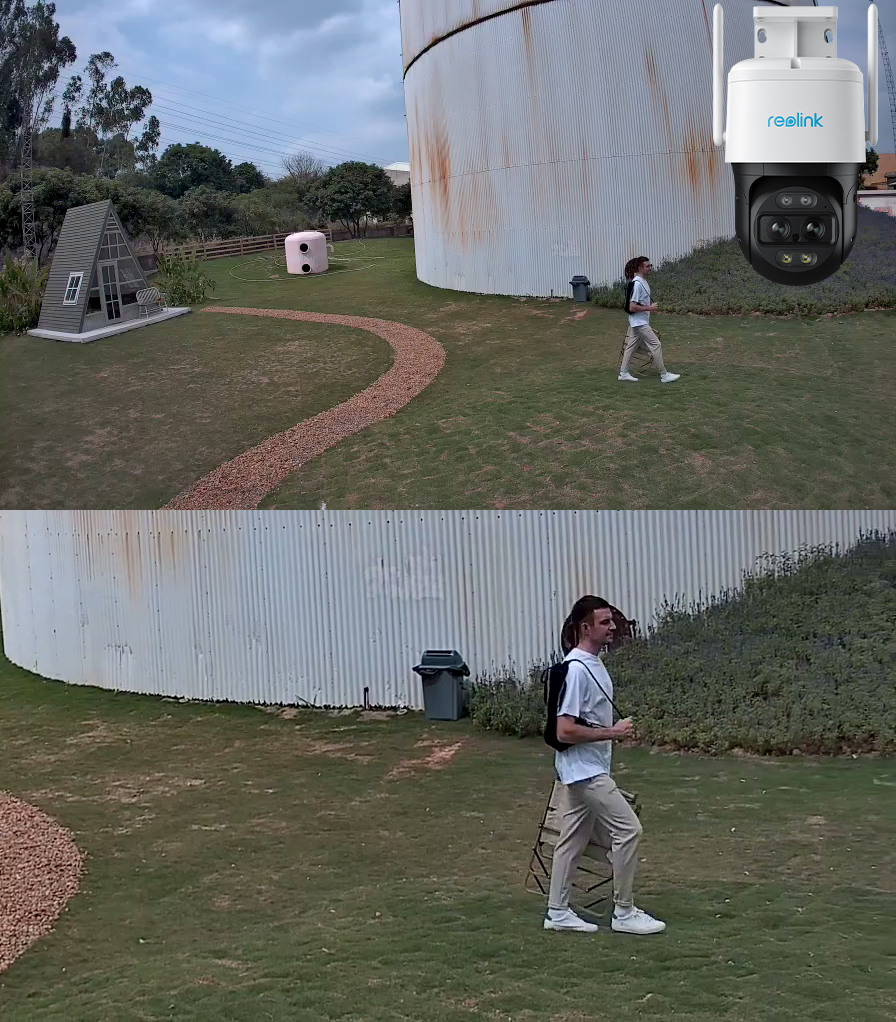 Two tracking modes monitoring every corner
While a moving object is within TrackMix's viewing angle, the camera delivers a full view and a zoomed and centered view of the object. Users can watch both views on one screen with greater details on running people, a moving car, or a pet dog playing in the yard.
Compared to the Duo series, the Reolink TrackMix cameras have a rotation structure to support auto-tracking. When a moving object is beyond the camera's field of view, the TrackMix camera will rotate up to 355°horizontally and 90°vertically to track the object in move automatically.
Combined with the 6x zoom, the Reolink TrackMix series provides all-around surveillance for homeowners and business owners.
Other nice-to-have features:
Clear image quality day and night: 4K ultra HD with built-in spotlights
Wide field of view: 104°horizontally & 60°vertically
Smart detection: customized alerts of person, vehicle, and pet(beta)
Effortless interaction: built-in two-way audio
For indoors & outdoors: IP66 waterproof design
Non-stop protection: 24/7 recording on SD card & NVR
Smart home integration: working with Google Assistant
For more info about the Reolink TrackMix series and other cameras, visit Reolink's official site.
---
About Reolink
Reolink, a global innovator in the smart home field, is dedicated to delivering convenient and reliable security solutions for homes and businesses. Reolink aims to deliver a seamless security experience for customers with its comprehensive product lineup. Reolink provides video surveillance and a scene of protection for millions of homes, families, and stores.

For Media Inquiries:
Please download the media kit here>>; If you need any further details, please send an email to pr#reolink.com (replace # with @).