Cameras in the workplace help protect your company from theft and other security issues. However, you may be wondering if these office security cameras are an invasion of privacy of employees or spark any legality issues in the US, UK, Canada, South Africa, and other countries.
Before you proceed with the installation of office cameras, it is important to make sure that you have a firm understanding of the legalities that surround the office surveillance.
Office Surveillance Laws in the US
Unlike installing surveillance cameras in public places, generally, there's NO explicit prohibition against surveillance cameras in the workplace in US Federal Laws.
Laws on cameras in the workplace differ by states in the US. Many states have made CCTV regulations in the workplace, to protect employees' rights.
When you're not sure if it's legal to videotape employees without their knowledge in your state, or if an employer can record audio at the workplace in Alabama, Pennsylvania, California, Ontario, Florida, Georgia, Michigan, Mississippi, New Jersey, New York, Ohio, Texas, etc., contact State Labor Agencies for help.
A lot of employers have cameras in the workplace. So long as you have legitimate reasons to install them and film, the areas that are being filmed are public, and your employees are made aware of the cameras, using office security cameras is considered legal.
However, with that said, there is a fine line that between filming that can protect your business and filming that can infringe on the privacy rights of your employees. As a business owner, it is essential that you do not cross that line.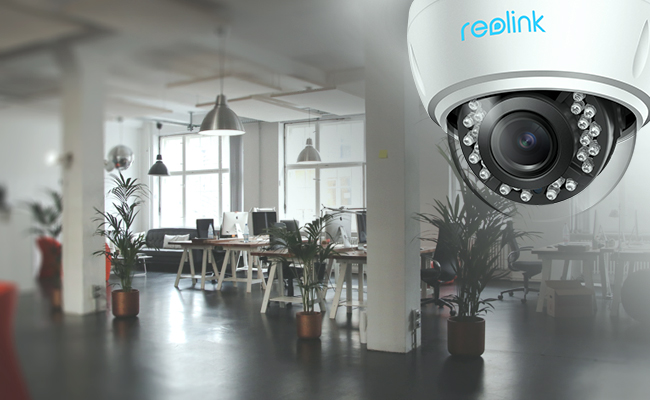 Legal Uses of Cameras in the Workplace
If you intend to spy on employees in the workplace using office surveillance cameras, you must have a legitimate reason to do so. In that case, cameras at work are not invasion of privacy.
Examples of lawful reasons to use cameras in the workplace in most states, which don't violate employee's right, include the following:
1. Monitor What Employees are Doing While They are on the Clock
For example, if you believe that your employees aren't doing work-related tasks or are engaging in unlawful behavior that could impact your business, your customers, or employees themselves (drinking alcohol on the job, using illicit drugs, or engaging in otherwise dangerous and reckless behavior), in most states, it would be considered legal to use video cameras in the workplace.
2. Prevent Internal Theft with Office Security Camera System
If you believe that internal theft is an issue, you would be able to use office security cameras to monitor your employees in most states.
For instance, if you suspect that workers are stealing goods or are manipulating time clocks, office security cameras could be legally used to keep a watchful eye on your employees, so long as your state deems it legal to do so. Videos recorded by cameras in the workplace can be used as evidence of an internal theft.
3. Protect Your Office from External Theft/Burglary with Office Cameras
If you believe that customers have been stealing goods, it is legal to use office surveillance cameras to monitor your business and customers to ensure that theft is not occurring, and if it is, to catch customers who are stealing from you, even at night. Night vision security cameras for office are your best choice.
4. Secure Your Employees and Customers by Workplace Surveillance Cameras
If security is an issue for you, your employees and your customers, For example, if there has been a break in, or if someone has been harassed on your property, most states will legally allow you to use video surveillance to protect and secure any individuals who may be threatened by criminal acts.
Unlawful Use of Cameras for Office Security
In most states, use of video surveillance cameras in the workplace is deemed unlawful in certain areas, which include any areas where reasonable privacy may be infringed upon. These areas typically include restrooms, locker rooms, break rooms and employee lounges, or any other area where an employee's reasonable privacy may be compromised.
There are also laws regarding video surveillance in office and other workplaces that protect consumers. For example, most states have laws that limit the way a business can use a customer's personal information, or that require businesses owners to maintain the confidentiality of their customers; sharing social security numbers and medical information, for example.
When Workplace Surveillance Laws Don't Exist
The laws regarding the use of cameras in the workplace aren't spelled out in specific details in all states, which can make it difficult to determine exactly what type of recording is deemed lawful and what is not.
If your business is located in a state that does not specifically allow or prohibit camera for office security, there is a chance that you could be dealing with legal issues, should an employee file a claim.
In order to determine if an employee's privacy has been violated, a court will look at two key elements: Your need to use workplace cameras and the employee's reasonable expectation of his or her privacy. If the employee's reasonable expectations were infringed upon, the court will likely hold you accountable.
Top Rated Cameras in the Workplace
So what are the best office cameras to keep your workplace safe and secure and works the way you want?
Here are top 2 choices to help you prevent the employee or outer theft, enable you to check your workplace wherever you are, and keep your staff safe.
Best Standalone Workplace Camera: Reolink Argus 2
If you want an easy to use security camera for office, then you should really take a look at the Reolink Argus 2, which is powered by batteries and has no wires at all, and thus saving your trouble of wiring, drilling holes, and even recharging, after connecting it to the Reolink solar panel.
Best Pick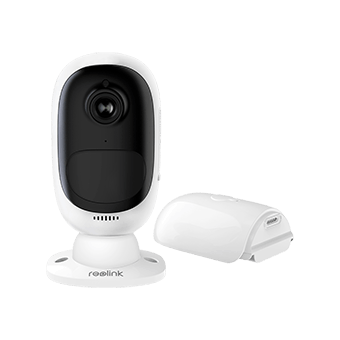 Reolink Argus 2
All in One Office Security Camera
Mentioned in top tier media including PCMag, Toms Guide, Tech Hive, Home Alarm Report, ZDNet, Tweak Town, Tech Advisor, Make Use Of, and etc.
Take a look
If you are looking for an office security camera system solution that covers every important spot of your business with no blind spots, the plug and play system Reolink RLK8-410B4 should be your right choice. It is highly affordable as a CCTV system in the workplace, and the video quality is stellar.
Best Pick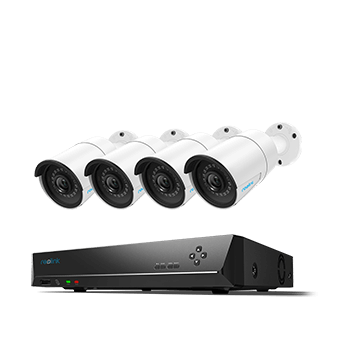 RLK8-410B4
Plug and Play Office Security System
Mentioned and recommended by tech media including YourHomeSecurity, SecurityCameraReviewer, VueVille, Securitybros, and etc.
Take a look
Generally, the cameras in office are legal as long as you have rightful reasons to install them, as mentioned above. Click here if you want to dig further and learn what you can do with the office surveillance cameras, to make the most out of the cameras.