Are you looking for cellular trail cameras to make the coming hunting season remarkable?
Cellular capable trail cameras can help you monitor deer and other animals 24/7 without the need for you to step into hunting spots.
In this post, we'll tell you everything you need to know about cellular trail cameras, including how they work, what features to look for when purchasing one, and how to install them. So read on to learn more!
How Cellular Trail Cameras Work
Cellular trail cameras are those cameras that use 3G, 4G, 5G or other cellular network to transmit data, with the purpose to monitor the activities of wildlife in hunting spots.
These cellular hunting cameras require specific networks to transmit data. That is to say, you need cellular trail cameras data plans ( SIM cards for security cameras ) before application.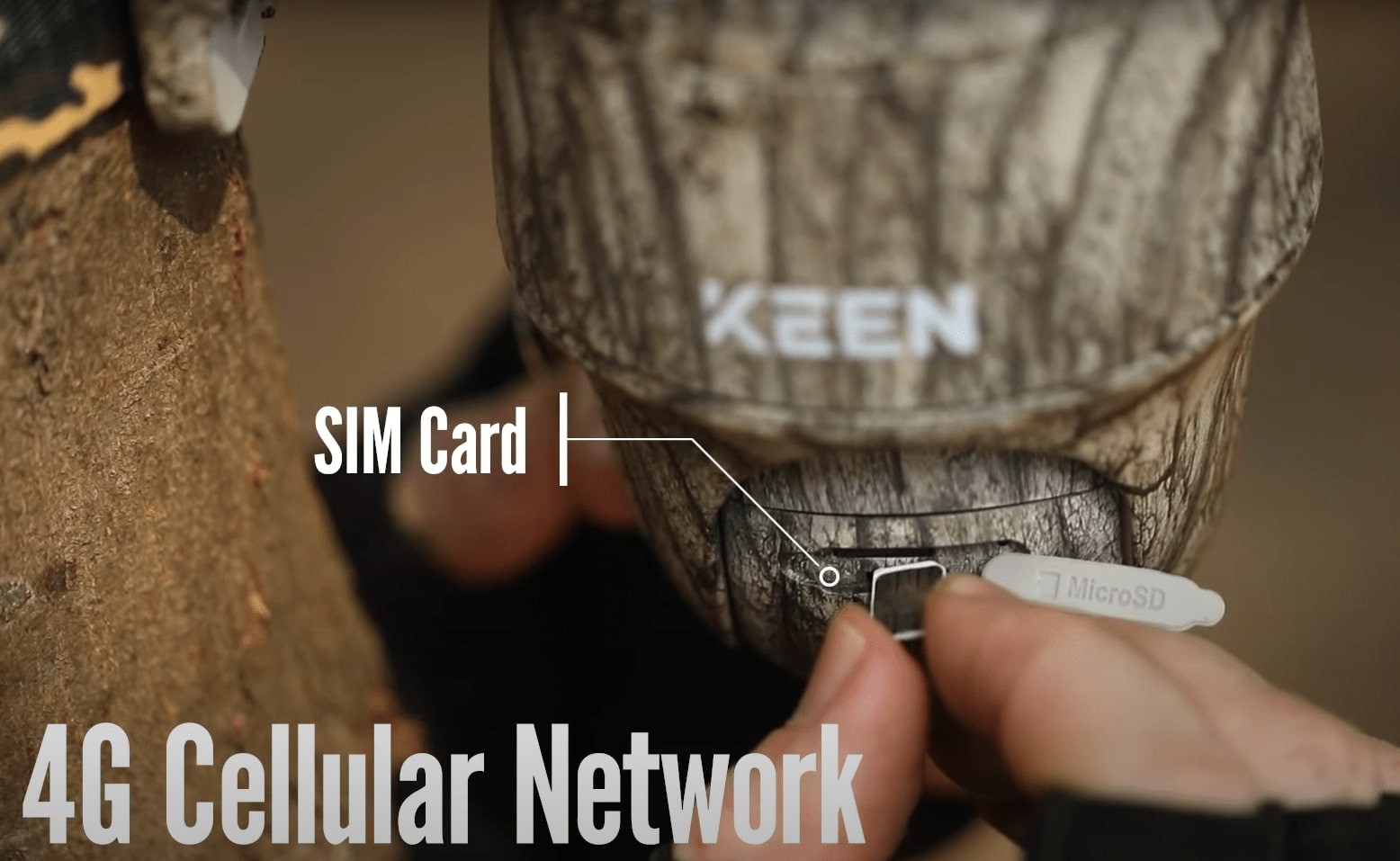 Most cellular game trail cameras are equipped with sensitive sensors for motion detection to capture every significant motion. Once motions are detected, cellular capable trail cameras record images and send immediate notifications to you by phones or emails.
Normally, cellular trail cameras are installed in outdoor environment. It will be impractical to use power adapters and route cables for power supply. As a result, cellular trail game cameras are mostly wire-free and they are mainly battery-powered and solar-powered.
Keen ranger pt - 4G trail camera
Though usually cellular enabled trail cameras are applied in hunting spots, they can act as cellular trail cameras for security use after hunting seasons.
Land owners or leasers can continue to use cellular trail cameras to help safeguard lands and make in-time actions once break-ins, burglary or other illegal actions are detected.
What is a wildlife camera?

The wildlife camera, or trail camera, is a device designed for filming and photographing animals outdoors. When an animal passes by, it begins filming or photographing immediately. In some models, you can download the files wirelessly over Wi-Fi, while others allow you to save the images to a memory card that can be inserted into your computer.
Do Cellular Trail Cameras Require A Subscription
The answer is YES because you need to pay subscription fees to enable your cellular trail camera to transmit data. Generally speaking, a cellular trail camera plan costs $5 to $10 for every 1,000 photos. Cellular trail camera subscription fees vary among different companies and depend on how much cloud storage or what service you want.
Traditional trail cameras come with a micro SD card (slot) for the purpose of storing images or videos locally. You don't have to pay any subscription fees with a large-capacity micro SD card. But the drawback is that you have to retrieve to the woods and get the micro SD card out before checking those images.
Cellular trail cameras make the story different. These wireless cellular game cameras become popular among hunters mainly because they save much time and energy by remotely transmitting images or videos to your phone.
However, to enjoy the convenience, you have to subscribe to a data plan at first. By paying the subscription fees monthly or yearly, you can easily access your trail camera photos anytime and anywhere.
Here's the list of common data plans from renowned manufacturers:
Manufacturer
Monthly Fees (USD)
Image Count/Data Package
Browning
Scout Plan: $9.99

Scout Plus Plan: $12.99

Hunter Plan: $19.99

Hunter Plus Plan: $29.99
Scout: 1,200 standard images

Scout Plus: 2,400 standard images; 10 HD images uploads

Hunter: 3,000 standard images; 50 HD images uploads

Hunter Plus: 6,000 standard images; 300 HD images uploads; 100 video uploads
Bushnell
Plan 1: $9.99

Plan 2: $14.99
Plan 1: Up to 2,000 photos. You'll have access to 10 high-resolution images and five video downloads

Plan 2: Unlimited photos. You'll access unlimited high-resolution images and unlimited video downloads.
Exodus
Plan 1: $5

Plan 2: $20

Plan 3: $30
Plan 1: 50MB, or 1,000 photos

Plan 2: 500MB, which equates to about 10,000 images

Plan 3: 1GB of monthly data, which yields about 20,000 photos
Moultrie Mobile
Monitor Plan: $4.99

Standard Plan: $9.99

Unlimited Plan: $16.99
Monitor Plan: 100 images and one video each month

Standard Plan: 1,000 images and 10 videos each month

Unlimited Plan: Unlimited number of images and 50 videos each month
Spartan
Plan 1: $15.99

Plan 2: $22.99

Plan 3: $32.99
Plan 1: 500MB data

Plan 2: 1GB Data

Plan 3: 2GB Data
Spypoint
Basic Plan: $5

Standard Plan: $10

Premium Plan: $15
Basic Plan: 250 photos each month

Standard Plan: 1,000 photos each month

Premium Plan: Unlimited number of photos
Stealth Cam
Plan 1: $5

Plan 2: $10

Plan 3: $20
Plan 1: 600 photos or 50MB of data

Plan 2: 100MB of data, which equates to roughly 2,000 photos

Plan 3: Unlimited photos
Some manufacturers may offer a free data plan for the first month, such as Browning, Spypoint and Stealth Cam. Also, the monthly data plan would be cheaper if you pay for one year upfront.
Before purchasing a data plan, you'd better know how many photos your cellular trail camera takes every month. You should also consider whether you put it in a high-traffic place. For example, a cellular trail camera in the wild may take fewer pictures than that on a feeder. You can make an estimate and try a plan that can meet your needs as well as your budget.
Cellular Trail Camera Subscription Fees for Cloud Service (Optional)
Besides data plans, cloud storage may also cause additional subscription fees. Cloud storage is an optional service provided by some manufacturers. Once you store the data in the Cloud, you can always keep them safe and get access to the images inside even if your phone gets lost.
Some brands include cloud storage in their data plans. For example, all the data plans of Moultrie include unlimited cloud storage. But for others, you need to pay additional fees for cloud service.
For Stealth Cam, if you pay an additional $5 per month, you'll get 2 years of cloud storage.
Spypoint has special offers for their Insiders Club members. If you pay an additional $99.99 per year to be their member, you'll enjoy discounts on their data plans and benefits including 12 months of photo history for transmitted photos.
The cloud storage service mentioned above is made to go with the data plans. Apart from that, some other manufacturers offer an independent cloud platform to store photos and videos, which applies to all their cameras including cellular trail cameras.
For example, the great camera brand Reolink provides 4 kinds of plans:
| Plan | Subscription Fee (USD) | Service |
| --- | --- | --- |
| Basic Plan | Free | 7-day cloud video history; 1GB of cloud storage; and more |
| Standard Plan | $4.99/month | 30-day cloud video history; 30GB of cloud storage; and more |
| Premier Plan | $9.99/month | 30-day cloud video history; 80GB of cloud storage; and more |
| Business Plan | $14.99/month | 60-day cloud video history; 150GB of cloud storage; and more |
All these plans of Reolink Cloud come at an affordable price and suit different needs. If you'd like to customize your personal subscription fees, you can purchase a data plan and cloud service plan separately according to your budget and expectation.
Useful tips and advice for cellular trail cameras after you purchase
1. how to mount a cellular trail camera
Mounting a trail camera can be done in a number of ways, but the most common is to use a strap that goes around the tree trunk. The camera is then attached to the strap with a clip or screw. Another way to mount the camera is to use a mounting stick, which is inserted into the ground next to the tree. The camera is then attached to the stick with a clip or screw.
Check out our full guide to how to mount a trail camera.
2. how to prevent cellular trail camera been stolen
The most common way to prevent your trail camera from being stolen is to lock it up with a cable or python lock. This will make it difficult for anyone to take it away without the key. You can also place your camera high on a tree so that animals or humans cannot reach it. Another way to camouflage your trail camera is to paint the strap to match the tree bark. This will help to conceal it from view. By taking these precautions, you can reduce the risk of your camera being stolen.
Check out our full guide to how to prevent trail camera been stolen.
3. how to hide your cellular trail camera
When you're using a trail camera, it's important to hide it well. There are several ways to do this. One way is to use a decoy camera. This is a camera that looks like the real thing, but doesn't actually take any pictures. Poachers will be drawn to the decoy camera, while your real camera remains hidden.
Another way to hide your camera is to use fake rocks, stumps or leaves. You can also use vines, branches or a bird's nest. Most trail cameras come with camouflage paint to help them blend in with their surroundings.
Check out our full guide to how to hide your trail camera.
A cellular trail camera can be used for a variety of scenarios
1. use a cellular trail camera for watching your garden
Trail cameras are a great way to watch your garden and see what types of animals are coming in. By having a camera set up, you can get an idea of what kind of animals are in the area and how they're interacting with your plants. This can help you determine what kind of plants or repellents you might need to keep the animals out of your garden.
Check out our full guide to using a trail camera for watching your garden.
2. use a cellular trail camera for home security
Trail cameras can be used for home security surveillance because they have features that make them suitable for the job. These features include a Passive Infrared (PIR) sensor or heat sensor, which detects relative temperature changes or moving objects, respectively.
Check out our full guide to using a trail camera for home security.
Using a cellular trail camera legally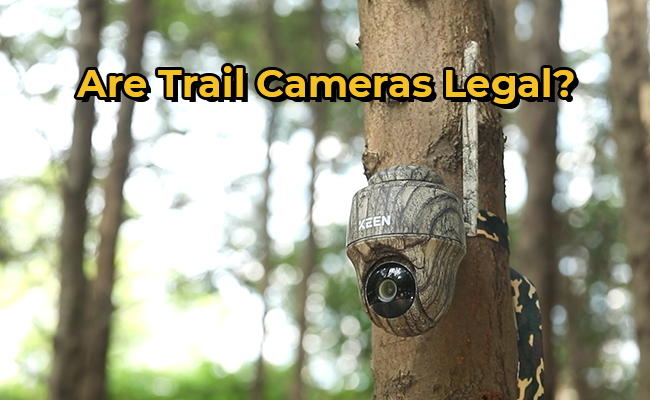 Trail cameras have become popular tools among hunters, but their use varies from state to state. In Utah, for example, it is illegal to use trail cameras for big game hunting. However, in California it is legal to use trail cameras during the hunting season.
You can legally use trail cameras in any public environment where there is no expectation of privacy. This means that they are not illegal in public areas. On someone else's private property, your camera will cause some intrusion—so make sure it's okay with them before you take their pictures!
Check out our full guide to the trail camera laws.
How to Choose Best Trail Cameras with Cellular
In this part, we will point out the key features of top cellular game trail cameras and also guide you how to choose the best cellular trail camera for the money.
Water Resistance
Water resistance is the most important feature to ensure that cellular hunting cameras function as usual under different weather conditions.
You shall pay attention to IP ratings referring to solids and water tightness. Cellular game trail cameras with IP65 or higher ratings are good to work in outdoor environment.
For better waterproof protections, you can add water-resistant protective skins to your cellular capable trail cameras.
The best cellular trail cameras are supposed and designed to last long. You can pick cellular game cameras for sale that are made of high quality materials and enjoy longer warranty periods.
Reolink Go Plus, for example, is made of high quality materials which are light in weight as well. The Reolink company also provides a 2-year warranty and 24/6 one to one online support -- absolutely a BIG plus for the cellular enabled trail camera.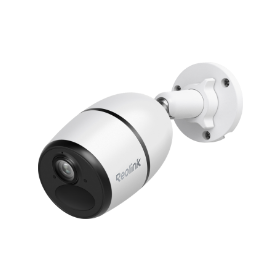 Reolink Go Plus
Smart Wireless 4G Battery Camera
Rechargeable Battery/Solar Powered, Person/Vehicle Detection, 2K 4MP Super HD, Two-Way Audio, High-Quality Night Vision, Live View Anytime.
Night Vision of Cellular Game Trail Cameras
Night vision trail cameras are an excellent tool for tracking animals such as deer, foxes, and rabbits after dark. If you've always wanted to observe what's going on in your yard or fields at night, or if you're a hobbyist photographer looking to capture images of the numerous nocturnal critters out there, a nightvision cellular trial camera might be ideal for you.
Mind that most cellular trail cameras equipped with 850nm wavelength give off conspicuous red glow when working at night (read this post to learn why).
If you want no glow cellular trail cameras, which are preferred by most hunters, you can disable the IR function in settings on your phones or Apps. (Note that some cheap cellular trail cameras may not allow you to do so).
Cellular Signal for Wireless Cellular Trail Cameras
Before purchasing trail cameras with cellular, you need to consider about cellular signal from following two aspects.
#1. Check out the mobile service provides that your cellular trail cameras can work with.
When selecting cellular trail cameras for sale, you need to confirm the carriers that they work with in product pages.
If there are two or more operators working in your locations, choose those wireless cellular trail cameras that work with operators providing the strongest signals.
One thing to be mentioned is that you do not have to unify carriers for 3G cellular trail cameras and your phones. Cellular capable trail cameras can send notifications to your cell phones successfully even under different carriers.
#2. Decide cellular trail camera data plans before use.
Cellular enabled trail cameras data plans are required for data transmission. You may go to local mobile service operators and ask them about data plans that meet your needs.
Keep in mind that if your 4G cellular trail cameras are triggered frequently by insignificant events, they can send numerous useless images and videos to your phones or PCs, which will accelerate data consumption of your cellular trail camera plans.
Therefore, you can adjust sensitivity of cellular trail cameras' sensors and detection range to avoid false alarms from cellular hunting cameras and much data consumption.
Battery Life of Trail Cameras with Cellular
Many of you may bother yourselves with short battery life of cellular game trail cameras. To ease your concerns, we offer you three shortcuts to extend battery life below.
1. Check whether your cellular hunting cameras come with alkaline or lithium batteries.
Alkaline batteries are affordable and good for daily use. Lithium batteries can last up to four times longer and function well under extreme cold or hot climates when alkaline batteries cease to function.
2. Adjust sensitivity of your cellular trail cameras' sensors.
If your cellular trail cameras are triggered by insignificant events, they cost much power and will catch a bunch of not important images and videos.
By adjusting sensitivity of sensors, you save power and receive less insignificant notifications and images.
3. Use rechargeable batteries or solar charging for cellular enabled trail cameras.
You can recharge batteries with normal power adapters or DIY cellular trail cameras with solar panels for continuous power. They are budget and environmental-friendly choices.
Notifications
Cellular trail cameras with APPs on mobile devices or clients on PCs are able to send you immediate notifications once they capture motions and special events. Then, as hunters or property owners, you can make in-time actions.
Moreover, if you have remote access to your wild game cameras, you can view live stream on your devices without leaving your scents and spook animals around feeders and your ideal hunting spots.
Storage Options of Trail Cameras with Cellular
There are two mainly storage ways of cellular trail cameras: local storage and cloud storage.
Cellular wildlife game cameras with micro SD cards (slot) store locally all recorded images and videos without subscription fees. You can view those images and videos remotely via phones.
With cloud service of cellular trail cameras, all recorded images and videos can be uploaded to the cloud and you do not need to worry about data damages and losing. You can view recorded images and videos at any time, from anywhere.
Best Pick of Cellular Trail Cameras
In this coming section, we will test Reolink Go Plus, a top seller and our best pick of cellular trail cameras, with comprehensive reviews.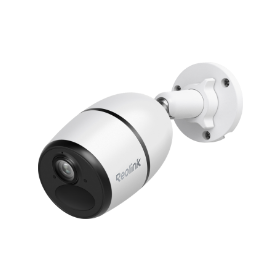 Reolink Go Plus
Smart Wireless 4G Battery Camera
Rechargeable Battery/Solar Powered, Person/Vehicle Detection, 2K 4MP Super HD, Two-Way Audio, High-Quality Night Vision, Live View Anytime.
Power Supply: Reolink Go Plus comes with a rechargeable battery for power supply. Of course, you can add a solar panel to it for non-stop power and transform Reolink Go Plus into a cellular solar trail camera.
Water Resistance: This cellular trail camera enjoys a waterproof level of IP65 and it is good to work in outdoor environment.
Video Performance: Reolink Go Plus sees incredible clear details with 2K 4MP Super HD and captures small details at night with outstanding night vision. It covers a field of view of 120⁰ which helps capture events of a wide range.
Notifications: This wireless cellular trail camera sends real-time alerts to your devices when motion events are detected and you can make in-time action. Reolink Go Plus also offers customized voice-recordable alerts, which is a big shining point. It allows you to record your alert message and customize the camera with your own desired voice alert.
Storage Options: This cellular trail camera comes with micro SD card slot. In addition, Reolink Go Plus is compatible with Reolink Cloud and all recorded images can be uploaded to the cloud.
Here is a video sample shared by a real Reolink Go Plus user.
To make a conclusion, Reolink Go Plus, with extraordinary features, is one of the best cellular trail cameras.
If you own a larger remote property or want to enjoy an expansive view from the cellular trial security camera over your farm, Reolink Go PT Plus, a pan-tilt solar-powered 4G camera will be an ideal option.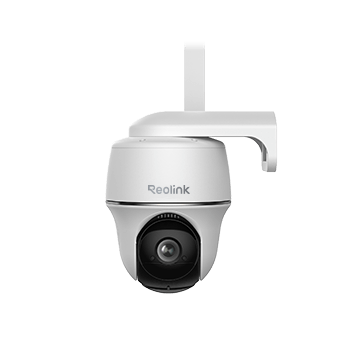 Reolink Go PT Plus
Wire-Free 4G LTE PT Security Camera
No WiFi or Power Connection Needed; Rechargeable Battery or Solar Powered; Person/Vehicle Detection, 355° Pan & 140° Tilt, 2K Super HD.
Tips for Cellular Game Trail Cameras Installation
Here are two tips on installing cellular trail cameras in an outdoor and natural environment for you.
1. Do Not Face Your Solar-Powered Cellular Trail Cameras Directly Towards the Sun
Some of you may install cellular game trail cameras with solar panels toward the sun. We would like to remind you that solar panels work once they are exposed to light but not necessarily sunlight.
If your cellular game trail cameras are faced directly to the sun, they will capture only over-exposed images. For better image results, you need to adjust the direction of your cameras.
2. Consider About Weather and Other Natural Factors When Installing Cellular Trail Cameras
Some locations have regular wind direction patterns. If you are living in places where west wind prevails, avoid installing your cellular wildlife game cameras towards the west. It helps reduce the possibility that your trail cameras with cellular become vague by rain or snow.
Meanwhile, it is a wiser choice to install cellular trail cameras on bigger trees or bases far away from bushes. Bushes can grow really fast and may cover your lens soon after installation. Dense branches also interrupt data transmission of your cellular enabled trail cameras.
If you have more questions or ideas about cellular trail cameras, please share with us and leave your comment below!