Before you dive into Bluetooth WiFi security cameras, there are some mysterious points you should know.
Understand What Exactly Bluetooth Security Cameras Are
The application of Bluetooth technology on security cameras enables you to use Bluetooth to access and set up your security cameras within a short distance.
Bluetooth security cameras use the free, 2.4 GHz radio band known as ISM (stands for industrial, scientific and medical) to communicate with your Bluetooth devices, such as your smartphones. Your Bluetooth security cameras and your Bluetooth devices (like your iPhone) typically share data at a range between 10 and 100 meters (33ft and 328ft).
Bluetooth technology offers you an additional way to access your security cameras. However, BLE (Bluetooth Low Energy) is typically considered not as secure as wireless protocols. So should you buy Bluetooth security cameras? Read the next part now.
Should You Purchase Bluetooth IP Security Cameras — Truths & Facts Revealed
OK, let's start our discussion on this topic now — Should You Buy Bluetooth Security Cameras/systems.
Should Not Buy: Watch Out! Bluetooth Security Cameras Could Be Knocked out via Bluetooth
When you are searching for the best Bluetooth wireless CCTV security cameras for your iPhone, iPad, Android smartphones, etc., you need to watch out for Bluetooth-based attacks.
Well, you can see one of the typical cases that Bluetooth home security cameras (systems) were blacked out by Bluetooth burglars.
Jason Doyle, a senior security engineer at VMware AirWatch, has published 3 Bluetooth-based vulnerabilities in the outdoor/indoor Nest Cam, Dropcam and Dropcam Pro, which let attackers disable video recording.
The first 2 flaws include sending either WiFi SSID parameter or a WiFi password parameter to the Nest cameras via Bluetooth. In either case, the cameras will crash and reboot, which gives burglars about 60-90 seconds to enter a home with undetected.
The third vulnerability enables the hackers to disconnect the camera from the network by sending the camera a new and non-existent WiFi SSID parameter via Bluetooth, which makes Nest cameras stop recording events. While the cloud-base storage is typically considered one of the biggest advantages of Nest, such a disconnection exploit turns this feature into a weakness.
Doyle told the media that there was no need to leave Bluetooth turned on after the initial setup, so Nest may be leaving itself unnecessarily vulnerable.
The good news is that Doyle has disclosed the vulnerabilities to Nest, and the company is now working on to fix them. In the meantime, there's not much you can do besides disconnecting your Nest cams (if you have).
Further Reading: You can read Doyle's detailed reviews on Nest Bluetooth security camera vulnerabilities here.
Another point of holding back your purchase decision on Bluetooth IP surveillance cameras is that you can set up the camera within a short distance (normally would be within 33ft).
Should Buy: Bluetooth Offers Another Way to Access and Set up Security Cameras
Bluetooth security cameras offer you additional way connecting your security cameras with your Bluetooth-enabled devices.
The majority of modern security cameras feature mobile-app access, and some Bluetooth security cameras support both Bluetooth and WiFi functionalities, so you can switch between the two ways based on your preference.
The Bluetooth technology is useful when transferring information between your Bluetooth security camera and your smart device that are near each other in low-bandwidth situation. You can use the Bluetooth security camera app to access the camera within a certain distance.
So after reading the possible security flaws of (small/mini) Bluetooth security cameras, it's better to choose other types of security cameras.
Remember to buy security cameras that are secured by reliable encryptions. Best home/business security cameras are typically secured via WPA2-AES encryption (to secure your WiFi network), SSL encryption via HTTPS and SSL-ALS encryption.
With these multi-level security features, you don't need to worry about your security cameras being intercepted by crackers or hackers.
Check the below security camera alternatives to Bluetooth security cameras/systems. All the recommended security cameras below are all secured by the above encryption and proprietary protocols, which are extremely hard to be invaded.
Best Security Camera Alternatives to Bluetooth Security Cameras and Systems
There are 3 types of alternatives to Bluetooth IP security cameras: wire free, traditional wireless and PoE IP security cameras. Hackers cannot send new or non-existent WiFi parameters to these 3 types of security cameras just like they did on Bluetooth security cameras.
Top 1. Wire-Free Security Cameras
Wire-free security cameras are usually battery-powered, so you can place the portable security cameras anywhere you want.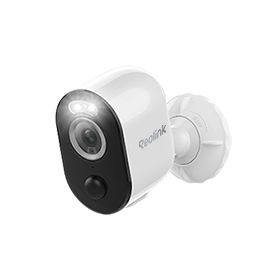 Reolink Argus 3 Pro
2K 100% Wire-Free Spotlight Camera
2K 4MP Super HD, Battery/Solar Powered, Person/Vehicle Detection, 5/2.4 GHz Dual-Band WiFi, Color Night Vision, Two-Way Audio.
This type of security cameras is connected to your home network router directly, so the cameras are impossible to be blacked out via Bluetooth vulnerabilities.
Reolink Go Plus wire-free security camera is another excellent alternative to Bluetooth security camera. You can place this security camera wherever you like without limited placements. Another invincible feature of Reolink Go Plus is that you can get remote access even without WiFi connection and power cords.
You can get more smart features of Reolink Go Plus 4G rechargeable security camera in the video below.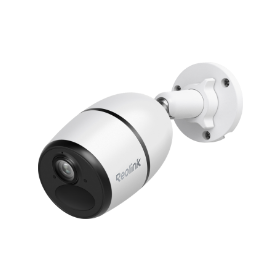 Reolink Go Plus
Smart Wireless 4G Battery Camera
Rechargeable Battery/Solar Powered, Person/Vehicle Detection, 2K 4MP Super HD, Two-Way Audio, High-Quality Night Vision, Live View Anytime.
Top 2. Traditional Wireless Security Cameras
The traditional wireless security cameras only need power cables to get power. And the transmission of data relies on the WiFi connection.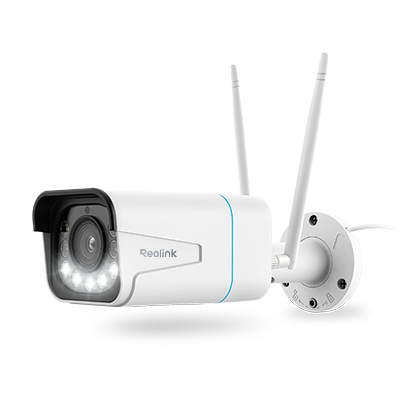 Reolink RLC-511WA
Wireless 5MP Security Camera with Spotlight
2.4/5 GHz Dual-Band WiFi, 5MP Super HD, Person/Vehicle Detection, 5X Optical Zoom, Two-Way Audio, Outdoor/Indoor Protection.
Just like the above wire-free security cameras, your traditional wireless security cameras will be connected to your router network via WiFi, so you don't need to worry about that your wireless security cameras will be jammed like Bluetooth video security cameras.
Top 3. PoE Security Cameras
PoE (Power over Ethernet) security cameras would be one of the most popular security cameras on the market.
You can connect the PoE IP cameras to your router via Cat 5 or Cat 6 wires, which offers you much more stable network connection. Another benefit of Cat 5/6 PoE security cameras is that bad guys cannot knock out your security cameras via Bluetooth. As long as your home router is secure, your PoE security cameras cannot be hacked by crooks.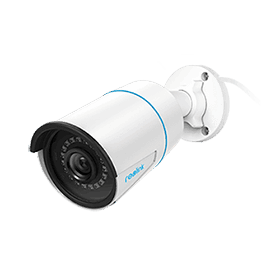 Reolink RLC-510A
5MP PoE IP Camera with Person/Vehicle Detection
Smart Person/Vehicle Alerts; 100ft Night Vision; Time Lapse; IP66 Certified Weatherproof; Audio Recording.
You may find that the top 3 alternatives of Bluetooth security cameras listed above are all connected directly to the router via wire or WiFi, so it's impossible for those bad guys to invade your security cameras via Bluetooth flaws.
You can access or set up the 3 kinds of security cameras via your iPhone, Android smartphones, PC, Mac, etc. wherever you are.
So What to Do Now?
If you've purchased (cheap/expensive) Bluetooth security cameras for sale on Amazon, Walmart, etc., you'd better power off them and disconnect them from your home network. And go for security cameras secured by multi-level security features.
(If you do want to buy Bluetooth CCTV cameras in UK/India/Pakistan/Philippines, you need to have a full knowledge on the camera brands. You need to check the encryptions of the security cameras in the specification part, or you can read the customer reviews before making the decision.)