Want to connect security cameras to TV and see live view directly from there?
There are several ways you may try to connect IP camera to smart TV as listed in our previous blog:
How to View & Stream IP Cameras on TV
But if you are not prepared for a deep research on how to connect security cameras to TV and want to get it done with minimum effort, here is a shortcut for you.
Note: This guide applies to IP cameras, which is the mainstream in video surveillance these days with much better clarity and much more smart features.

WAIT! Check out these Special Deals before you leave:
Right now, you can get EXCLUSIVE & BIG discounts on a wide range of Reolink security cameras & systems, wire-free & plugged-in, indoors & outdoors.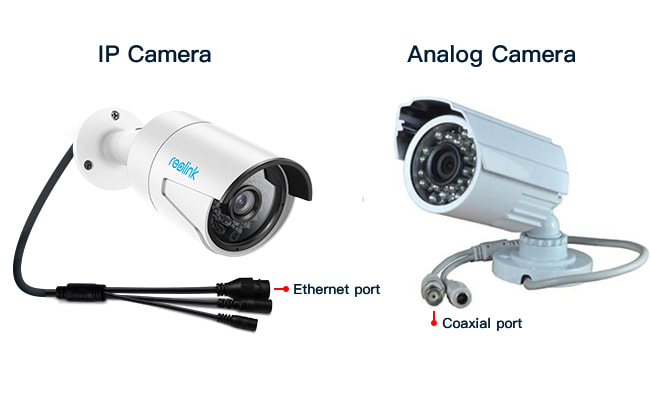 Easiest Way to Connect Security Camera to TV
Set up a security camera system and then you can connect security cameras to TV in a breeze!
Specifically, only 4 steps are needed to connect cameras to TV: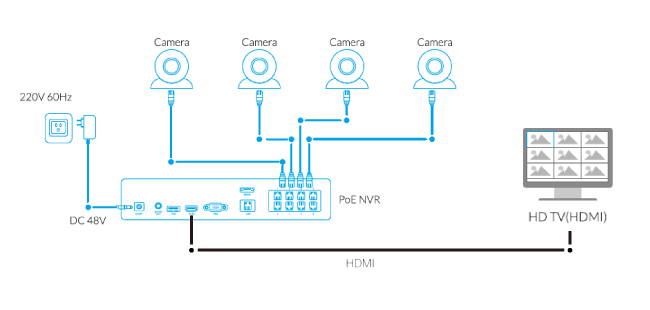 Security Camera to TV Connection Diagram
Step 1. Connect CCTV cameras to the NVR with Ethernet Cat 5/6 cables.
Step 2. Connect the security camera NVR to TV with the HDMI cable.
Step 3. Power the NVR with the power adapter.
Step 4. Turn on the TV, and the live view will be shown on the screen.
There is NO need to download an app, NO need to connect to a router, NO configuration or other things. And all accessories needed to connect security cameras to TV are included in the NVR system package.
If you could hook up a security camera to TV with simple wiring, NO connection failure risks and NO extra cost, why bother to look for extra troubles?
So get an NVR system directly is definitely the easiest way to connect security camera to TV!
Connect Security Camera to TV with NVR: Top 5 Benefits
There are top 5 reasons you should choose an NVR system for security camera to TV connection.
#1. Easy Wiring with NO Connection Failure
To connect security cameras to TV, you'll need the help of either physical HDML cable connection or certain software which streams the camera feeds from elsewhere (PC or phone) to TV.
After trying and testing all the possible methods suggested online by either users or professionals in the field, we've found 4 feasible ways to connect security camera to TV directly, and concluded that the NVR system is definitely the easiest and most reliable way to go!
During our test, many other theoretically workable solutions may still fail to connect security cameras to TV due to the various settings of TV (LG, Samsung, or Apple TV) and camera models. SO it's very likely that you may just get lost during the security camera to TV connection process.
By contrast, you'll never run into such trouble with NVR system to connect security cameras to TV.
#2. Large Storage Space & 24/7 Continuous Recording
The large storage space is the biggest bonus of connecting a security camera system to TV. You don't need to worry about the footages got overwritten soon.
After connecting security camera to TV with NVR, you can not only watch the live but also save the moments that matter. For example, the Reolink RLK8-410B4 can record non-stop for weeks at 4MP super HD resolution. And you are free to choose lower resolution to record longer.
#3. Work Without Network (Without Connecting to Router)
After you connect the security cameras to TV and NVR, the camera is ready to stream live, record and save to the network video recorder (NVR) – without router network!
So you can avoid the IP camera configuration, a big headache for some, and get real protection with HD security camera recordings on hand.
#4. More Stable Signal
Have tried to connect security cameras to TV but got a "No Signal" warning in the end?
This mostly happens when you connect security cameras to TV via the 3rd party software.
Connecting CCTV camera to TV with NVR is nothing like that. Once you power all the counterparts up with right and easy wire connection, the live stream will appear on the screen with no signal loss.
#5. Easy Management
It's easier to manipulate security cameras within a complete system. For example, after connecting security cameras to TV (and PC or other monitor), you could upgrade all IP cameras at a time easily via the NVR operation system.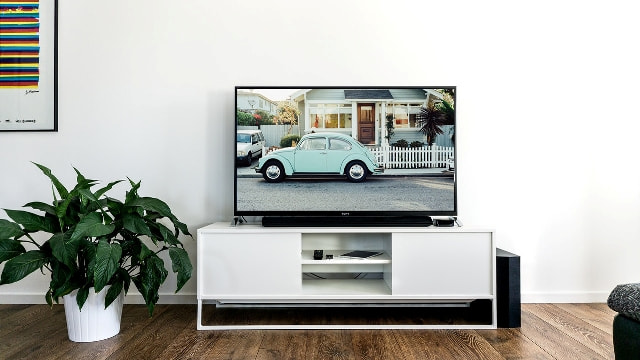 Alternative Ways to Connect Security Camera to TV
If you want to hook up your security camera without NVR anyway, you have the following options:
#1. Use IP-camera-to-HDMI converter/decoder
#2. Set up DLNA server on PC and stream IP videos on TV
#3. Use Google Chromecast or Apple TV
#4. Use streaming apps on smart TVs
Find more specific steps on how to connect a security camera to TV and VCR here: How to View & Stream IP Cameras on TV.
Also mind risks of connecting CCTV cameras to TV without NVR you may have:
#1. Time Wasted
You will have to spend a lot of time working out a feasible way to go in your specific situation, and that might brings more trouble in the practice if you are not tech-savvy.
Not exhaustive, but we've tried almost all the solutions advised on the Internet, and the result shows only several of them could successfully connect security cameras to TV without major issues. (We've tested various security camera brands and different TV models.)
#2. Unstable Signal
One user in the forum complained that he only got a "no signal" message after hooking up his wireless security camera to TV, even though he bought the TV that is claimed to be compatible with his camera.
#3. No Technical Support
With a security camera system, you can connect their support team whenever there is a problem and get detailed guidance to connect security cameras to TV. So it may come as a potential loss if you decide to run some 3rd party software for it.
Best Security Camera System to Connect to TV in Minutes
So if you decide to go with the security camera system method, here are the best picks for you to connect security cameras to TV in minutes. And they are highly affordable!
Option 1: PoE Security Camera System – Connect Camera to TV Using HDMI Cable
"Super easy to install and configure. Just got it connected to my TV. The live view is great! Highly recommend!" ( Reolink RLK8-410B4 user review from Amazon)
Connecting security camera to TV is super easy with RLK8-410B4: Connect the NVR to your TV with the provided HDMI cable and the live view will appear on your TV. (Make sure all the system counterparts are powered up and connected correctly.)
Here is a video sample captured by one of the cameras in this security camera kit:
Learn more about the security camera system:
| | |
| --- | --- |
| Installation | Plug and play |
| Resolution | 1920p/1440p, much clearer than analog cameras (720p) |
| Storage space | 2TB built-in HDD |
| Night vision | 100ft IR night vision |
Option 2: Wireless Security Camera System – Connect Cameras to TV Wirelessly
Want to connect cameras to TV wirelessly?
Just set up a wireless system with easy-to-use WiFi cameras such as RLC-511W and E1 Pro and an NVR.
Side note: Connecting cameras to TV wirelessly mean no wire at all. You still need an HDMI cable to connect the storage box (the NVR) to your TV monitor.
The good news is that the Reolink NVR works with both Reolink wireless and PoE cameras, so you may mix and match the different security camera types.
Want to go wireless but there is no Internet connection?
The wireless security camera system will also work!
The wireless cameras within the security system do not need WiFi to connect to and communicate with each other. They will build a private subnet between them to transmit data. Just power the NVR and cameras, and they will start to work.
If you have discovered any workable ways to connect security cameras to TV, you are very welcome to share with us by commenting below!