Imagine this:
You deleted CCTV footage by mistake or even don't know how they get erased.
In this case, can you recover deleted CCTV footage? And if yes, how to retrieve lost DVR recordings?
Continue reading and find explicit answers and useful ways to retrieve deleted CCTV videos from SD card, DVR/NVR and PC below.
Top 6 Methods to Recover Deleted CCTV Footage from SD Cards, DVRs/NVRs & PCs
So, is it possible to recover deleted CCTV footage?
The answer is YES!
And You may apply the 6 practical methods as followed to retrieve erased videos from CCTV successfully.
Method 1. Look at Recycle Bins to Recover Deleted CCTV Footage
Before you google how to recover deleted CCTV videos, double-click on the Recycle Bin or trashcan and you will see everything deleted inside.
If you did not press "shift + delete" to permanently delete files, things become easier and you will probably find what you thought you have deleted inside the Recycle Bin.
Method 2. Use File History to Retrieve Deleted Videos from CCTV/Hard Drives
Supposed that you are running Windows computers and turn on File History Backup, you are able to recover deleted CCTV footage with the easy steps below.
#1. Go to Windows Search and find Restore Files with File History.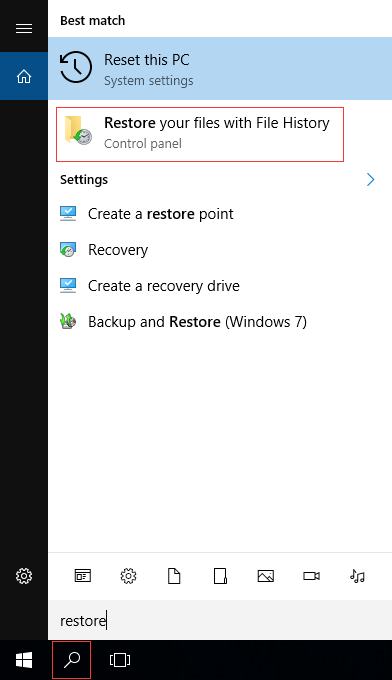 #2. Look for the files that you need.
#3. Select Restore to save it in its original location or in a different place.
You may also right-click the folder or the original location and choose Restore previous versions to recover deleted DVR recordings. Note that these 2 methods require file history setup in advance.
If you have not set up file history, follow this procedure to back up your files: Start – Settings – Updates & security – Backup – Add a drive and you are ready to choose an external drive or network location.
Method 3. Recover Deleted CCTV Footage from Backups
In fact, top security camera brands offer multiple CCTV footage storage options, including SD cards, DVRs/NVRs, Cloud and FTP servers.
With CCTV footage backing up at different storage alternatives, you will find it easy to recover deleted CCTV footages when recordings get erased or damaged.
Editor's Tips: Security cameras like Reolink Argus® 2 that support both local and could storage offer you better backup plans when CCTV footage are deleted or damaged.
Reolink Argus 2
100% Wire-Free Starlight Camera
Rechargeable Battery & Solar Powered; Outdoor/Indoor Protection; 1080 Full HD; Starlight Night Vision; 2-Way Audio; Live View Anytime Anywhere.
In addition to the SD card and hard disk storage, you can also transfer CCTV footage to FTP servers to create a more comprehensive backup plan.
For example, Reolink cameras (except for battery-powered ones) allow you to upload CCTV footage to FTP servers. You may also check here and learn how to set up FTP servers to save surveillance videos.
Method 4. Recover Deleted Videos from DVRs/NVRs with Data Recovery Services
Physical damages to DVRs or NVRs may also lead to deletion and damages of recordings as well. Under this situation, you are recommended to recover deleted CCTV footage with certified data recovery services which are capable to restore data safely.
Method 5. Use Third-Party Recovery Software to Retrieve Deleted CCTV Footage
Without any backups, you may turn to data recovery software to recover deleted CCTV videos from SD cards or PCs. Reputable software through official channels are more preferable to ensure better result.
After connecting hard drives or SD cards to your PC, you are ready to run the program and recover deleted CCTV footage.
Method 6. Seek Professional Assistance to Recover Deleted CCTV Footage from Hard Drives
If you find it hard to recover deleted CCTV videos by yourself, seek professional assistance rather to do it on your own. Surveillance videos can be deleted or damaged due to various reasons. By asking for professional help, you can troubleshoot the issue better to recover deleted files from CCTV safely.
Editor's Tips: We have shared 6 practical ways on how to recover deleted CCTV footage above. And here are a few things you shall be aware of when you find CCTV footage missing.
#1. Don't run DVRs or NVRs when any error is detected.
#2. Don't format the hard drives when CCTV footage are damaged.
#3. Don't delete or add anything to avoid overwriting storage of hard drives.
#4. Don't try randomly every method to recover deleted CCTV footage.
How CCTV Footage Get Deleted or Damaged
CCTV footage can be deleted or damaged for multiple causes and we have listed some of them for your reference:
Causes 1. DVR/NVR Hard Drive Failures
Such failures, referring to DVR/NVR internal issues, may include but not limit to inadequate ventilation, disappearing data, overheating chips and strange noise.
Causes 2. CCTV Systems Failures
Failures under this cause are external issues, including power supply problems, connection and cable errors, radiation interference and so on.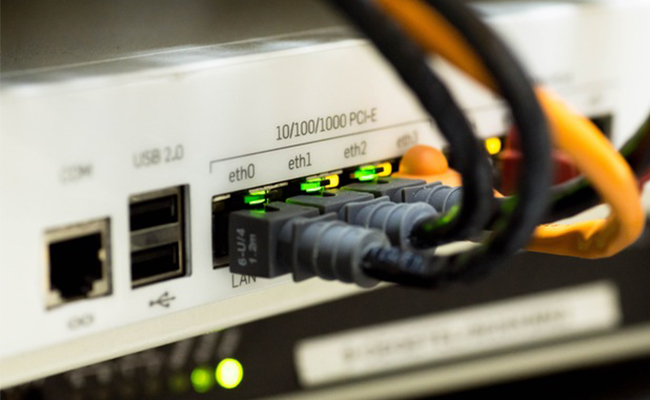 Causes 3. Accidental Deletion of CCTV Videos
We have to admit that all of us make mistakes and we may delete CCTV videos carelessly.
Causes 4. Attacks by Malicious Codes
Security camera systems are among the targets of cyber criminals. Once CCTV camera systems get attacked (click here to learn how to tell) by malicious codes or software, their footage will be damaged as well.
Bonus Tips to Help You Avoid Losing CCTV Footages
Apart from remedy solutions to retrieve deleted CCTV footage, there are several things that you should know to avoid losing data.
Back Up CCTV Footage & Other Files Regularly
If you have saved CCTV footage regularly, you won't be caught unprepared when these files get deleted.
For the CCTV videos in SD cards or hard disks, you may upload them to your PCs on a weekly or monthly basis. By doing so, you can build your own storage bases with less worries of losing data.
Apply Multiple Storage Options
Just as the saying goes, you cannot put all the eggs in one basket.
Similarly, it is beneficial that you save CCTV footage to multiple storage options, which include SD cards, DVRs/NVRs (hard disk), Cloud and FTP servers.
So next time you may recover deleted CCTV videos from multiple storage devices when you find footage erased or damaged.
Be Aware of Recording Time of Your Security Cameras/Systems
Most DVRs/NVRs start loop recording when their hard drives are full. Mind that once the DVRs/NVRs overwrite their storage, original images and videos will be removed and it becomes impossible to recover overwritten CCTV footage at this stage.
Actual recording time of DVRs/NVRs may vary with storage capacity, resolution, bitrate, compression and the number of cameras. But it is still possible for you to calculate the general recording days of a CCTV security system so that you may back up CCTV videos in time.
If you have more practical methods to recover deleted CCTV footage, please share with us in the comment below!