In our previous article, we touched on the legality of renters installing security cameras inside and outside the apartment.
Today we roll out some helpful guides for choosing apartment security cameras for your temporary lodgings, be it as a duplex, a small apartment, penthouses, Classic Sixes, lofts, one-bedroom apartments or a communal living in an apartment building or complexes.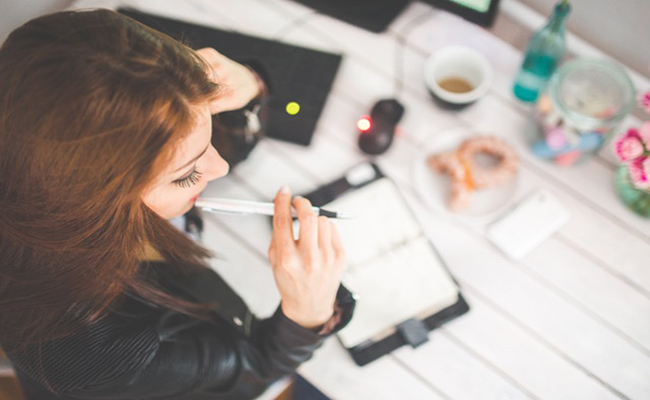 Some Best Apartment Security Cameras for Tenants
In order to cut through the information clutter, we roll out some well-received and trusted apartment security cameras, apartment security systems, and apartment alarm systems for tenants and renters around the world.
Affordable Small Apartment Indoor Wireless Camera – Reolink C1 Pro
Reolink C1 Pro wireless camera is a great option for keeping an eye on the small or medium-sized apartment and get notified if any unauthorized person gets into your apartment, landlords, roommates, maintenance workers, property managers, or anyone.
You don't need to drill holes or run the wire because it can be placed easily in places where internet and power are accessible, and it's portable, which allows you to carry it with you when you move.
More importantly, it might fall well below your budget, priced at $84.99.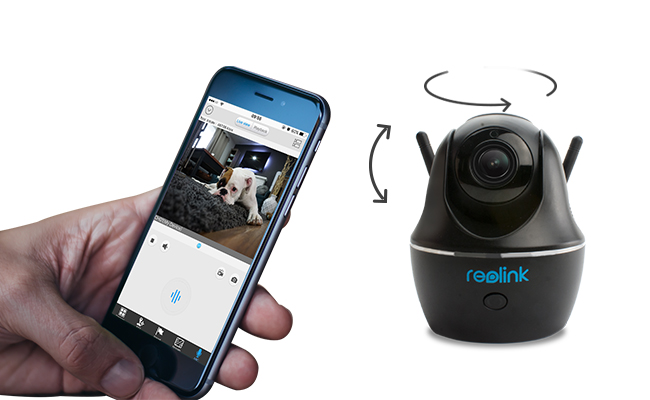 Key features
Plug in and it works
1440p Super HD videos
Cover more with 355-degree pan & 90-degree tilt
Built-in speakers and microphone for 2-way audio
Motion sensing & alerts (app notification/email)
40 feet night vision to see even in the dark
Supports 2.4 GHz and 5 GHz WiFi connection
Remote view & live stream via free apps on phones, Android, Windows PC, Mac, no subscription fee
Best Apartment Security Camera – Reolink Argus 2
Reolink Argus 2 wire-free security camera is a great apartment camera for monitoring small apartment, apartment door, one-bedroom apartment, apartment building, inside shared apartment thanks to its hassle-free design and DIY simplicity.
It's completely wireless running off the rechargeable battery and connecting to WiFi, which means it requires no wires and no cables to set it up.
Apartment dwellers could just set it up and leave it inside or outside your apartment.
You could install this security camera to your apartment door, or simply attach it to any metal surface. It's always advised to place the apartment camera out of arm's reach.
Thanks to its motion sensor, push alerts, and siren alarm, users could get alerts instantly when there is a motion, and it sounds siren to deter any uninvited.
This sleek and compact apartment security camera Reolink Argus 2, priced reasonably at $99.99, is beautifully designed to be low-profile, which allows it to easily blend in with your apartment interior decoration.
Plus it's wire-free and portable, you can place it anywhere you like or to be easily carried along.
Key features
100% wire-free – place it anywhere
1080p high-resolution camera – sharper images and videos
2-way audio –  listen and verbal warning against any uninvited
130-degree wide viewing angle
Smart PIR motion sensor
High-quality night vision
Real-time motion alerts and siren alarm
Long battery life, 180 days on standby
Built-in SD card slot available
Remote view & live view via Smartphone apps (iOS & Android) & PC
Apartment Security Camera with Motion Sensor- Reolink Keen
If you are in the market for a camera with standby mode to prevent power drain and storage use, Reolink Keen is a right fit for you. The HD battery-powered cameras will wake up once there is motion detected by PIR motion sensor.
It works great for tenants who are looking for security cameras that can notify them when motion is picked up instead of recording 24/7.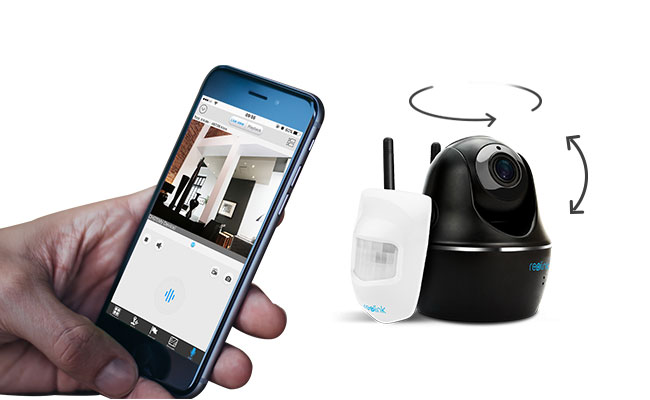 Key features
100% wire-free – place it anywhere
1080p high-resolution camera – sharper images and videos
2-way audio –  listen and verbal warning against any uninvited
355-degree pan & 90-degree tilt
smart PIR motion sensor
high-quality night vision
Real-time motion alerts and siren alarm
Remote view & live view via Smartphone apps (iOS & Android) & PC
Apartment Door Cameras and Apartment Building Outdoor Cameras
If permission to install door cameras and outdoor apartment cameras or systems, such as parking lot or driveway cameras were granted by the landlord, you can look into wired security cameras or apartment security system, alarm system with cameras, like Reolink RLK8-410B4.
Of course, users could order Reolink Argus 2 camera 2-pack for indoor and outdoor apartment building surveillance.
Or you could install or DIY apartment security system to beef up apartment security, such as Reolink outdoor video surveillance camera RLC-410, apartment building security camera RLC-422.
Turn Old Smart Phones or Laptops into Webcams
If you happen to have old mobile phones such as old iPhone or laptops sitting idle and collecting dust, you can turn them into a webcam for apartment security simply by installing apps, such as Manything, Presence or iCam.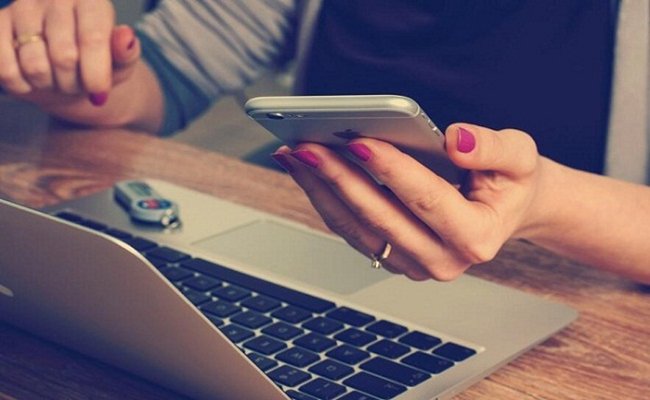 Key Questions before Buying Security Cameras for Apartments
Choosing apartment security cameras or security systems is always a bit demanding, for that matter, it's important to avoid some pitfalls by running through couples of questions first.
Does your apartment have internet access? Extra power outlet?
What functions are you looking for? Motion detection, motion alert, night vision, audio functions (speaker and microphone), remote access, and onboard storage?
Do you want cameras in standby mode which is activated by motion or always-on type?
If you want motion alert, how do you want to notify, email, SMS, app push notification?
Do you want constant recording or just motion recording?
If you go for motion recording, where would you want to store the video, SD card, cloud, NVR, your computer?
Do you want to pay to access your cameras, app with a monthly subscription or free app for desirable functions?
What's your budget? Under $100? Around $100 or above?
Conclusion
Whether you are concerned about possible apartment break-ins or unwanted disturbance, having an extra pair of watchful eyes on inside or out of your apartment is never a mistake.
And proper protection and maintenance of your apartment security cameras are necessary to prolong the lifespan of your security system.