It's school summer holiday time! And it should be fun, cool, and relaxing. However, if you don't follow the summer holiday security tips, you may ruin your school vacation and suffer the risk of personal safety attack and property loss.
School summer holiday security should arouse the attention of instructors, parents and students. According to the statistics, the highest percentage of burglaries occur during summer months, school vandalism and break-ins are a serious problem especially during summer vacations, and the death of students during off-school time particularly during summer holiday is increasing year by year. You'll never want to be one of the victims (none should be the summer vacation victim).
Keep in mind those school summer holiday security tips and more importantly, put them into practical actions. Secure your safety and protect your property to enjoy a safe summer holiday!
School Summer Holiday Security Tips for School Instructors
School security instructors, like administrators, teachers, and crisis team members, should pay more attention to theft, vandalism and arson attacks in school buildings during summer holidays, when the students and you are off school. Here are the top 5 useful school summer holiday security tips for you school instructors.
1. Add or Enhance School Security Camera Systems
One of the most effective equipments for school security during summer vacations is security camera systems. High quality security cameras provide high resolution video footage and live streaming of what happens in school, 24/7 monitor the areas, trigger alarms and alerts to inform you when theft, vandalism and arson attacks occur, and allow recording playback.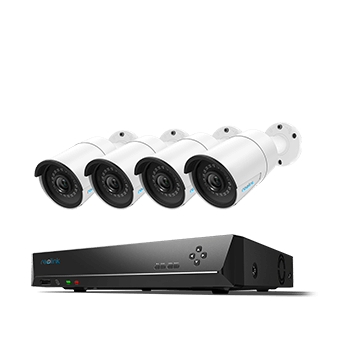 Consider whether the school buildings, including the classroom buildings, apartments, canteen, etc. need extra security cameras. Install reliable security camera systems in all the places you want for security and surveillance. Also see Why You Need Security Camera Systems in Public Places.
2. Consider Security Alarms
It's a good school summer security tip to place alarms within areas where expensive IT equipment is located. When theft or vandalism is going to happen, the alarms will arouse big noise to let everyone nearby know that there is something wrong. Thus this would discourage further crimes and avoid bigger loss. Ensure the smoke alarms are working well during the summer vacation.
3. Make Sure Doors and Windows are Closed
Most burglars break into a building through open doors and windows. Make sure all the doors and windows are well closed and locked if the building is not in use. If there are missing parts or some are broken, try to fix them as soon as possible. Check if the gates are fitted with suitable locks.
4. Leave Security Guards in the Schoolyard
For better school security during summer holidays, security guards should be on working. Leave enough guards in school and encourage them to walk around the school to check if areas have theft, vandalism and arson. A person within a school will be responsible for safety.
5. Post and Enforce a Holiday Access Policy
If part of the building is being used over the summer vacations by clubs, staff or community groups, you should post a holiday access policy and enforce it. State clearly security instructions covering alarms, access routes, times, the management of keys, responsibilities, emergency plans, etc.
Other Summer Holiday Security Tips for School
Make sure large or overgrown trees are not covering important areas and will not lead to blind spots on security cameras' coverage.
Do maintenance work during summer holidays.
Ensure emergency exit doors have the correct escape hardware and are working well.
Ask a MLA approved lacksmith to help make sure a building is safe.
School Summer Holiday Security Tips for Parents
Yes, your kids are free from school on summer holidays, but that means you need to worry more about the 6+ hours security for your kids every day. The occupied and supervised time for school summer holiday security is on you. No worries, however. Try the top 5 workable school summer holiday security tips to secure your children. You can also see Top 8 Safety Tips to Secure Your Kids.
1. Plan for Your Kids School Summer Vacation
Discuss with your children if they want to be on vacation away from home. Many kids expect so much for an outdoor holiday. Line up multiple care options of your children, schedule the vacation dates and deadlines, and find reliable summer holiday activities, like sign up for summer camp. Always consider your kids security when making the plan.
It's best that you can go with them on the summer vacation. If you are the busy-working parents, and your children are old enough, like college students, you can leave them to enjoy their vacation themselves. Make sure your children know some basic summer security tips to prevent injuries when on vacation.
2. Install a Home Security Camera System
About 20,000 children die each year because of accidents in home. Therefore, home security should be preference during school summer holidays. Install a security camera system inside and outside your house. It enables you to remotely get live video streaming and you will see clearly if your children are safe in home, and whether there is a break-in. Go to buy security cameras for your home to secure your kids during the whole school summer vacation.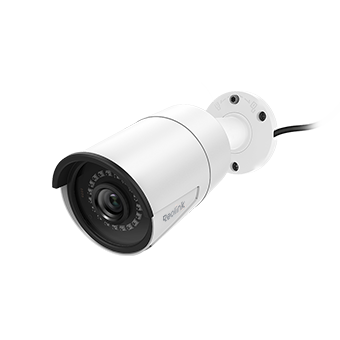 3. Keep Your Children Cool during Summer Holidays
Heat-related illness could easily happen during this hot summer holiday. Even young and healthy people can get sick from the heat if they take part in strenuous physical activates during hot weather. Try to follow the tips below to keep your children and you cool and safe during the school summer holidays.
Take outdoor exercise in cooler times like early morning or late evening.
Never leave your children or pets in a parked car, even if the windows are cracked open.
Wear loose, lightweight and light-colored clothing.
Take frequent baths or showers.
Use sunscreen with at least SPF 15 with UVA and UVB protection every time you and your children go out.
4. Protect against Mosquitos and Ticks during the Summer
Protect your family from bites and diseases, like Zika, Lyme disease, or West Nile virus. Make your backyard or front garden a tick-safe place for your family to play outdoors. Use the effective insect repellents to keep mosquitoes and ticks away from your children.
5. Supervise Your Young Children in and around Water
Water-related activities are the most favorable things for children during hot summer days. Ensure the children security, especially for young kids. Always supervise them in or around the water. Make sure you know cardiopulmonary resuscitation skills for an emergency.
School Summer Vacation Security Tips for Students/Kids
As a student/kid, you should know that security is the foundation to have fun. Follow the below safety tips for your school summer vacation. Secure yourself from injures and give your family peace of mind.
Stay safe when alone at home. Keep doors locked and do not allow strangers or any unexpected person to enter your home and property.
Know how to use security systems. If your home is installed security systems, make sure you know how to activate and de-activate them.
Keep important emergency telephone numbers. Know how and when to call the telephone number when in an emergency, like call the 911.
Seek for safe places. If you want to hand out with friends, make sure your parents know it. Go to the safe places with fewer crimes.
Do water replenishment. It's so hot during the summer days. Always keep a water or drink with you to replenish water. It will help keep cool in the hot weather.
Prevent injuries. Over 200,000 children (aged 14 and younger) get fall-down injuries every year in the United States. Always watch your steps and do not take dangerous and bolted activates. Be careful when riding a bike.
Know your neighbors. Learn from your parents if your neighbors are good people. If there is a nutty neighbor, stay away from him.
Know the basic summer travel security tips when travelling during the summer. If you are a college student, learn about the most useful summer travel security tips when travelling abroad or around the country. Know how to protect yourself in an emergency.