Digital security cameras and systems are the most advanced and easiest CCTV camera type in the market right now.
Unlike those old-fashioned analog CCTV surveillance cameras needing 2 cables to get power and data transmission, digital IP cameras only require 1 cable, or even 0 cable to function.
So that's the main reason why digital home security cameras are gradually dominating the security solutions.
Here, you'll get top 2 easiest digital surveillance cameras and systems (reviews & videos included).
Plus, you can see the comparison details of digital and analog CCTV cameras (with stunning infographics).
Quick Navigation:
#1. Digital Security Cameras and Systems Recommendations
#2. Analog VS Digital Security Cameras: Detailed Pros & Cons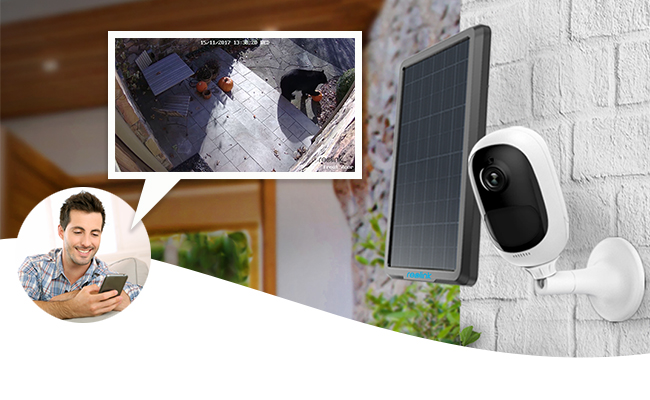 #1. Digital CCTV Security Cameras & Systems Top Picks: Videos + Reviews
The below 2 digital IP CCTV cameras and systems got high praise from top-tier tech reviewers and customers.
Big bonus — you'll enjoy free shipping and 2-year product warranty here.
1. Reolink Argus® 2 Outdoor HD Wireless Digital Security Camera
If you are looking for the best wireless digital home security camera, Reolink Argus® 2 is the one to consider.
It's not just wireless. "wire-free" should be the most accurate adjective to describe this cute and covert digital surveillance camera.
You can view the below block to get more smart features of this digital video surveillance camera.
Top Pick 1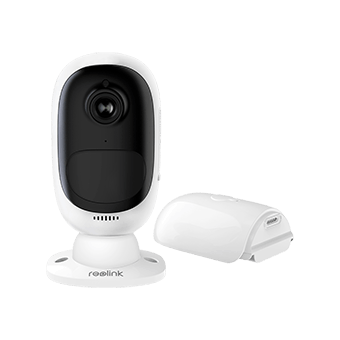 A Reolink Argus® 2 big fan shared a video showing the impressive clarity of this digital wireless surveillance camera.
More video samples can be viewed here>>
Reolink Argus 2 Digital IP Security Camera Reviews: What Editors & Customers Say
This digital surveillance camera got featured in over 40 top-tier media, and has become one of the most popular smart home cameras among customers.
You can check their feedbacks below.
| | | |
| --- | --- | --- |
| Website | Comment | Score |
| PCMag | "Easy installation, sharp day and night video quality, and local recording make the Reolink Argus 2 a solid choice for a wireless indoor/outdoor home surveillance camera." | 4/5 |
| TechHive | "The Reolink Argus 2 is a fantastic option if you want just the security essentials with an easy setup and an affordable price." | 4.5/5 |
| A Customer | "The Reolink Argus 2 is a great camera, the setup takes minutes, they give you everything you need to hook the camera up wherever you like." | 5/5 |
2. RLK8-410B4 Digital CCTV Security Camera System
If you want a complete digital CCTV system that comes with multiple cameras and a digital video recorder for 24/7 surveillance, this one is the best bet J
This system comes with 4 digital recording security cameras and 1 NVR for video storage. You can add another 4 Reolink digital IP camera types later, such as PTZ or bullet cameras.
You can check more about digital CCTV camera system specifications and features below.
Top Pick 2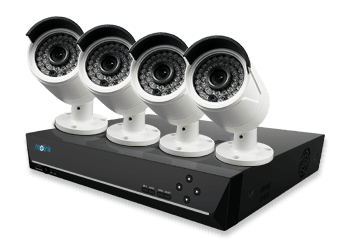 RLK8-410B4
8-Channel PoE Digital Security Camera System
4MP/5MP Super HD
Up to 100ft Infrared Night Vision
24/7 Video Recording
Easy PoE, Plug-and-Play
Get More Details Now>>
A DIY lover shared a video showing how he arranged the connection and installation of this digital CCTV camera system.
You can get some insights on digital CCTV camera wiring in this video.
RLK8-410B4 IP Digital CCTV Surveillance Camera System Reviews
This system is one of the easiest and best digital IP surveillance camera systems, since you can just use Ethernet cables to get both power and data communication.
The easy setup and perfect clarity of this digital CCTV security camera catch editor's and customers' attention. Check what they say about it.
| | | |
| --- | --- | --- |
| Website | Comment | Score |
| Securitybros | "People who are looking for a more affordable surveillance system that rivals high-end expensive models in terms of quality and reliability could gain the upper hand with Reolink's security package." | 9/10 |
| NetworkCamera.Reviews | "A no-frills NVR kit which offers great video quality in an easy-to-use package." | 8/10 |
| A customer | "I purchased and installed this system and I am truly impressed with the build quality of the cameras, quietness of the NVR and design of the software options and phone app." | 5/5 |
Good news is that you can buy the above digital CCTV camera and system in US, UK, Australia, Canada, Philippines, and other countries with free shipping.
#2. Analog VS Digital Security Cameras: All Pros & Cons Covered (with Stunning Infographics)
When choosing between analog and digital security cameras, you should check their differences, pros and cons respectively before your purchase.
The difference between analog and digital CCTV cameras
The main difference between digital and analog security cameras is the method by which video is recorded and transferred.
Analog video security cameras record images and send the signal to the DVR (Digital Video Recorder) via the coaxial cable.
The DVR converts the videos from analog to digital signals, compresses the file and saves the videos in a hard drive.
Digital security cameras, on the other hand, rely on Ethernet cables or WiFi to transmit data directly to your smartphones, computers, etc.
For more details about digital vs analog CCTV cameras, check their pros and cons first.
Advantages and Disadvantages of HD Digital CCTV Security Cameras
Pros
Higher image quality
Wider coverage
Fewer cables needed (even zero wiring)
Easier installation and setup
Wireless capability
Encryption security
Cons
Higher bandwidth & storage requirements
More expensive
You can also save and share this infographic below to spread the details of digital IP cameras.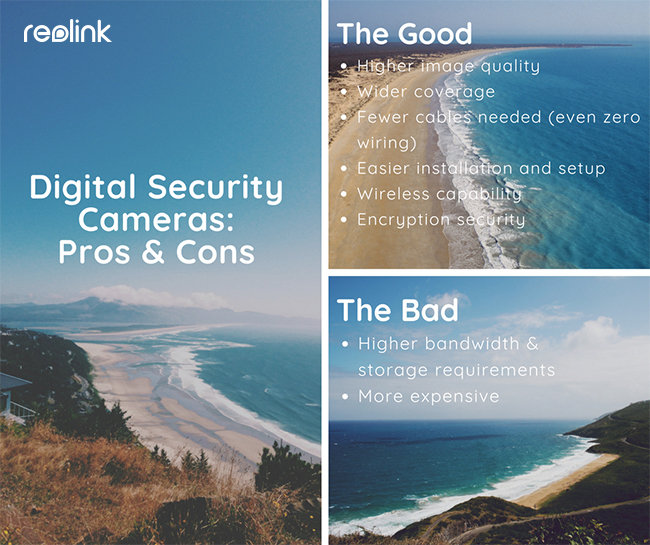 Advantages & Disadvantages of Analog Video Cameras
Advantages
More favorable
Lower bandwidth & storage requirements
Disadvantages
More cables needed
Lower image quality
Narrower field of view
Can't be encrypted
You can save this picture below to view the pros and cons of analogue security cameras.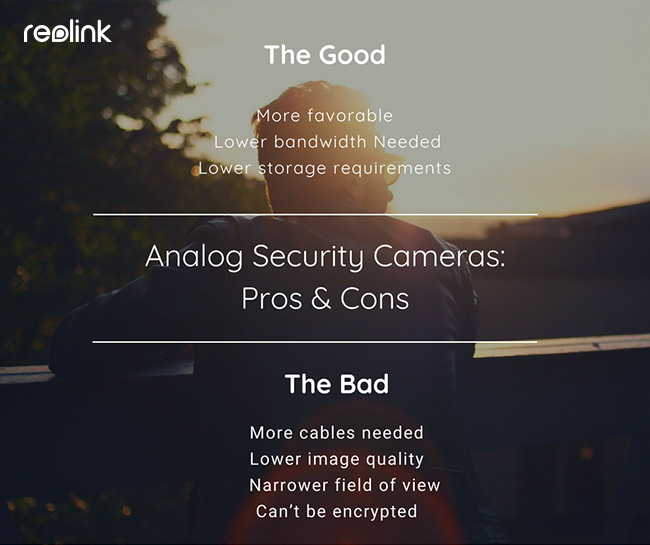 Weighing the price, the quality and the installation job needed of both CCTV surveillance camera types, digital IP security cameras would be the best option.
And analog security cameras and other heavy big tank CCTV cameras will be knocked out of by easier digital security cameras.
So keeping up with the easiest smart digital security cameras is undoubtedly the best way to go.
If you have any ideas you wanna share with us, leave them in the comment below.