In our previous post, we discuss what to do with existing home security alarm systems when moving into a house with hard-wired or wireless home alarm systems or security systems.
Today we further our research and share some insights on how to activate, use, or upgrade existing home alarm systems and security systems.
Helpful Information
Generally, there are two typed home alarm systems: monitored or unmonitored alarm/security systems. With monitored alarm systems/security systems, you typically sign a contract with local monitoring company and pay a monthly fee for their monitoring services, who call police or alert officials when there is a break-in, window/door is opened or any other unexpected flares up. While with self-monitored security systems, you monitor the home alarm system and you are responsible for notifying the authority when there is any suspicious activity going on around the perimeter.
How to Activate Existing Home Alarm Systems
And many houses nowadays are installed with monitored security systems like ADT security system. And most alarm systems are Honeywell and DSC security systems, which can be reactivated and reprogrammed with adequate assistance.
There are several approaches to activate the home alarm system. For example, firstly, you should locate alarm system panel, which, quite often locates on basement or crawl space and ensure the system is powered on, simply by plugging it into an outlet.
Then homeowners should change the codes of the home alarm system by referring to the manual or researching a bit online. If you hate time-consuming research, identify the make of the security system and find out the former monitoring service provider and make a quick phone call to the monitoring company.
Very likely, they give you a better understanding of the existing system or walk you through the activation process, possibly a service quote for activation, upgrade and monitoring service.
If the home security system is commonly used, a quick research online could result in what you need, for example, here is a video on how to arm and disarm DSC security system.
Meanwhile, it's advised to change all the batteries in all battery-operated components including door sensors or smoke detector. A kind reminder, there are, unfortunately, some home security systems that can't be activated without subscribing to its monitoring company.
How to Use & Self-Monitor Existing Home Alarm Systems/Security Systems
Many houses now are equipped with home security alarm systems, such as Honeywell, ADT security system, DSC alarm systems or other wired or wireless security systems. If the security equipment such as control panels and sensors including doors, windows or glass break detectors are manufactured by Honeywell or GE, there is a possibility that you can choose your own monitoring company with a better pricing plan.
Alternatively, you can still use the existing equipment to make the best out of it.
For example, when you move into a house with hard-wired with alarm systems, such as DSC PC2550 hardwired system, you want to get rid of landline monitoring and want it to be able to send messages to your phone instead of monitoring service, it's wise to replace the DSC PC2550 panel and keypads with a DSC PC1832 panel as well as adding Envisalink. (See more details)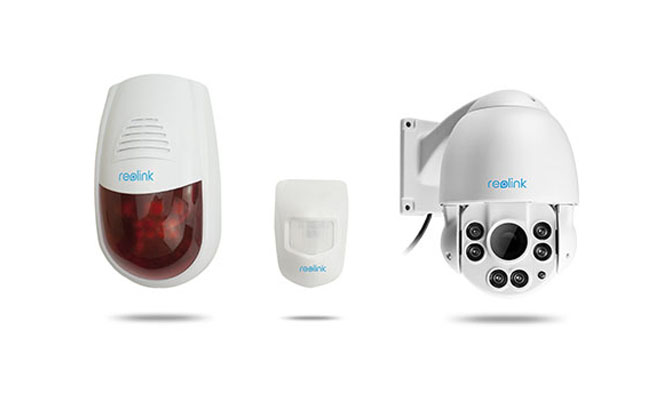 How to Use or Upgrade Existing Security Cameras/Systems
When you move into a house with existing or hard-wired security cameras or systems, first and foremost, make sure the security cameras are not being monitored or accessed by someone unauthorized, to do this, simply by unplugging them or taking the batteries out.
Then you should identify what type of security cameras they are, for example, by checking the label (serial number) on the camera body, by examining cables and connectors (BNC cable for standard analog, HD-CVI, or HD-SDI cameras, network cable for IP cameras) or finding out more online.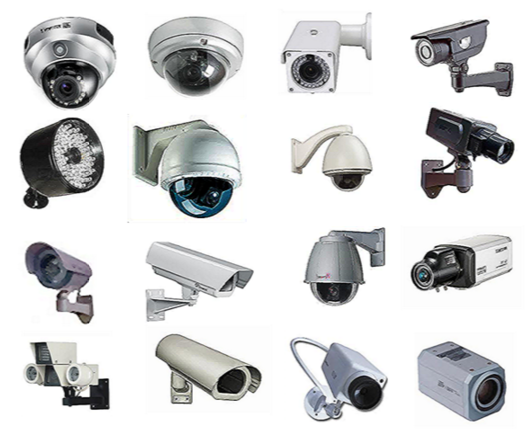 If the house is hardwired with analog CCTV security cameras and they are still in a good shape, you may be able to use existing equipment to monitor your property or buying a Hybrid DVR or NAS that's compatible with your existing equipment for 24/7 monitoring.
Or you could upgrade analog security cameras/systems to IP security cameras/systems but still manage to use existing cables.
If the existing security cameras or systems are IP security cameras/systems, you could monitor the security cameras/systems yourself, access video feeds remotely, or get motion alerts on your mobile devices by using monitoring apps for iOS or Android, such as IP Cam Viewer, tinyCam Monitor, Blue Iris.
If the existing security cameras or systems are not up to the measure, DIY your own security systems, new PoE camera system, for example, well-received best-value security camera system like Reolink PoE security system RLK8-410B4 could make the cut in terms of quality and price.
Conclusion
For homeowners who are fortunate to purchase a house with existing alarm system or security system, using and upgrading existing alarm systems, home security cameras or systems provide an extra layer of protection and bring in a real peace of mind in the long run.
Meanwhile, for homeowners who are planning to reuse or self-monitor pre-wired or existing security system, we'd love to hear your feedback and thoughts. Feel free to leave your comment down below.