Suspect that your neighbor is stealing your mails, newspapers, packages, garden tools and even fruits?
NEVER rush to their doors without any concrete proof!
To successfully stop neighbors stealing from you, you'd better collect essential evidence that proves they are swiping your belongings or even better, catch them in the act before confronting them in person.
Have no ideas about where to start?
The following 14 useful solutions may give you hints.
Contents:
What to Do If You Suspect Your Neighbor Is Stealing from You: Top 7 Ways to Take
How to tell your neighbor is stealing your mails, newspapers & packages? And what can you do when your neighbors steal from you?
Here are some useful solutions adopted by many homeowners, which are worth a try:
Solution 1. Install Security Cameras to Catch Neighbors Stealing from You in the Act
To prove that neighbors are stealing your newspapers or packages, your security camera footage can be the hard evidence.
With smart motion detection and intelligent alerts, the motion sensor security cameras will notify you at the instant when the suspected neighbors are stealing from you so that you can catch them in the act.
The video footage below is the best example:
A porch pirate got caught on Reolink RLC-410 when she stole packages from a next-door neighbor and the thief was identified soon with the entire snatch uploaded to the social network.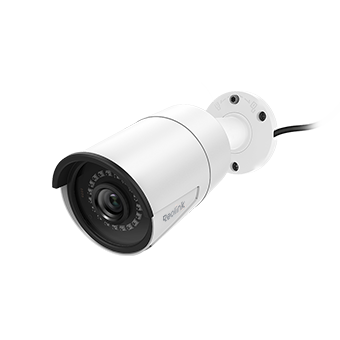 Reolink RLC-410
PoE Bullet IP Security Camera with Audio
5MP/4MP Super HD; Outdoor/Indoor Protection; 100ft Infrared Night Vision; Audio Recording; Mobile Remote Access & Control.
Moreover, some outdoor security cameras like Reolink Argus 2 allow you to use customized voice alerts and even talk back to the thieves via 2-way audio.
So, you won't put yourself into danger to deter the unwelcome visitors who may bring weapons with them.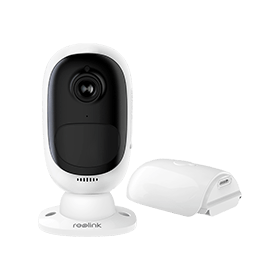 Reolink Argus 2
100% Wire-Free Starlight Camera
Rechargeable Battery & Solar Powered; Outdoor/Indoor Protection; 1080 Full HD; Starlight Night Vision; 2-Way Audio; Live View Anytime Anywhere.
Solution 2. Keep a Record of Each Steal
To know better about the newspaper or mail theft frequency in your house, keep a detailed record of the stealing each time.
Together with security camera recordings, a note of your loss including time, places and things that get stolen shall serve as solid evidence to prove whether neighbors are stealing from you.
Here is a case for your reference:
Time: 2019/03/27 9:30 a.m.
Places: mailbox & shed
Things that get stolen: newspapers & lawn mowers
These concrete proofs will be helpful to the police's investigation and your case as well especially when you take further actions to deal with neighbors stealing from you.
Solution 3. Conduct Some Research on Theft Punishment Stated by Local Laws & Regulations
If you plan to confront neighbors stealing your packages and newspapers, learn theft punishment stated by local laws in advance. This can be your trump card to play when your neighbors won't stop stealing from you even after seeing the evidence.
The best ways to learn about such law include:
• Search for law and ordinance on governmental websites
• Turn to the local police department
• Consult professional attorneys
Solution 4. Deal with Neighbors Stealing from You via Face-to-Face Conversations
After collecting sufficient evidence that proves your neighbors' stealing, you may encourage yourself and talk to your neighbors face-to-face.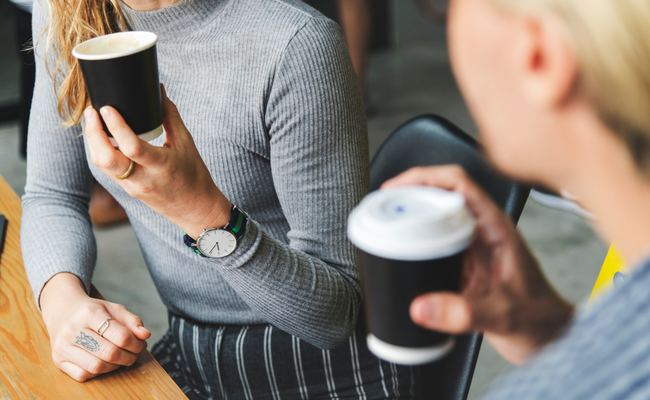 Here are some ideas to help your talk go smoothly:
#1. State the stealing problems to your neighbors plainly. Just tell them that you have been concerning about the stealing issues for a quite long time, and you want to get the problems solved rather than simply bring about an argument.
#2. Calm down and avoid negative words and behaviors. If you are able to avoid raising your voice and mentioning irrelevant issues during the talk, you are more likely to lead a successful confrontation and thus, stop neighbors stealing your firewood, parcels and newspapers.
#3. Show solid evidence to your neighbors. Some cunning neighbors stealing your garden tools may deny your words and refuse to settle the problems.
And, it is high time that you show them the evidence that you have collected: security camera footage, your own records of the stealing and the proof of purchase as well.
Then your neighbors will come to realize that you are well-prepared and reluctant to leave the stealing problems unsolved.
#4. Tell them about the theft punishment stated in your local laws and regulations. Yes, there could be neighbors who discontinue the confrontation and won't stop stealing even after facing a pile of evidence.
Why don't you just tell them that people who steal mails shall be fined or imprisoned for no longer than 5 years or both according to 18 U.S. Code § 1708?
Even for the newspapers, fruits in your trees and other items of small value, you own the property right over these items and those who steal shall be punished in accordance with laws.
Just inform them about the theft punishment before your neighbors slam the door and leave.
Solution 5. Inform Your Landlords as Well
To deal with neighbors stealing from you, unite with tenants who have the same experience and communicate with your landlords if you are renting a room or sharing an apartment with others.
When seeing solid evidence that proves neighbors' stealing, your landlord shall take actions to tackle the thieves living in his/her properties, like warning them to stop doing so with an eviction order.
With joint efforts from tenants and landlords, it is possible that the neighbors who steal your parcels, garden tools or firewood will cease to take your things without your permission.
Solution 6. File a Police Report
Another solution to deal with neighbor stealing your packages is to contact local police and file a police report, especially when the solutions above don't work or when your neighbors act fiercely after the confrontation.
Don't forget to show the police officers the concrete evidence you have collected.
When the stealing complaints climb up in your neighborhood, local police will increase patrols around your communities which will present effects on neighborhood thefts.
Solution 7. Sue your Neighbors Who Won't Stop Stealing from You
Shall you give up when you are unable to stop neighbors stealing your Christmas decorations, lawnmower or parcels with the solutions above?
Of course, a big NO!
As mentioned above, you enjoy the right of possession and you can sue neighbors stealing mails, packages and newspapers from you. Even for items of small value, small claims courts are to help you and punish thieves living next door to you.
So, when you are at your wit's end to stop neighbors stealing from you, contact local attorneys and ask them for further assistance.
Have you ever gotten your packages or newspapers stolen by neighbors? How do you deal with such issues effectively? Share your tips and tricks in the comment section and we will post them to enrich the list above!
Top 7 Tips to Prevent Neighbors from Stealing Your Mails, Packages & Newspapers
Before your neighbors get a chance to swipe your things, in fact, you are able to prevent neighbors from stealing your newspapers, mails and garden tools in the first place.
Here are some of the most practical tips that you may take into account:
Tip 1. Keep Your Belongings Locked
"I have come up missing lawn mowers, gas cans and several things out of my shed." "My packages in the porch is swiped by my neighbors."
If your belongings are left in the open air, then they are more prone to theft than things placed in hidden positions or locked away.
In terms of newspapers and mails, use a mailbox with lock and ask the postman to put the newspapers into the mailbox rather than leave it on the lawn.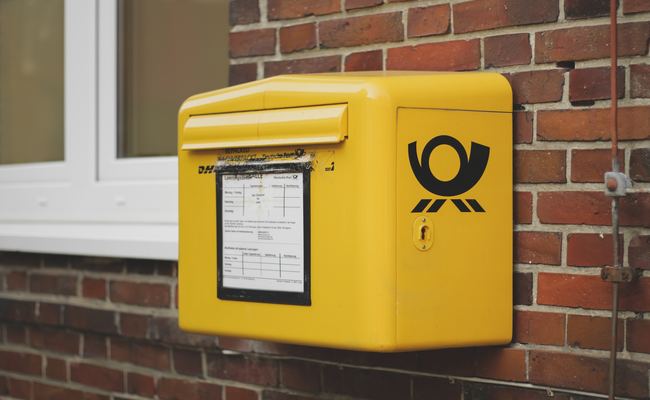 To avoid getting your packages stolen during holidays, you may ask a friend to collect the parcels when you are away from home or order a delivery schedule to fit your arrangement.
Tip 2. Have Proof of Purchase
Some neighbors stealing your newspapers, fruits or lawn mowers won't admit it even when you catch them in the act.
On the contrary, they may question how you can prove the tools are yours.
Proof of purchase can tell.
So, it is important to keep your receipts at home rather than throw them away.
Tip 3. Set Up Warning Signs in Your Yard
In addition to installing security cameras on the exterior of your house, you may also put up warning sign like "No Trespassing" or "This house is under 24h surveillance" to discourage the potential thieves.
This can be very helpful especially when you live in a neighborhood with a high unemployment rate. Wandering around the communities, those jobless neighbors may take your home as their targets and steal from you. Click here to find more signs that you are living in a bad neighborhood.
Neighbors who want to steal your packages will be scared off and forced to give up after noticing the existence of outdoor CCTV cameras, as a survey on burglars indicates.
The CCTV footage below proves this as well: a man attempted to break in until he found that he was under surveillance of a Reolink Argus 2 camera.
Tip 4. Apply a Motion-Activated Sprinkler or Alarm System
Motion-activated sprinklers and alarm systems will be triggered when some unwanted visitors break in your home.
Quite similar to the security cameras, such tools will deter neighbors who steal your newspapers, mails, fruits and firewood to a large extent.
Tip 5. Contact Mail Suppliers to Reschedule Delivery Time
If you feel unsafe leaving packages piling up in your front doors when you are at work or on vacation, contact the mail supplier and make some adjustment on the delivery place and time.
For example, you may ask them to deliver the parcels to your offices, post office or smart package lockers. Or, just simply reschedule the delivery time when you are at home.
Tip 6. Examine the Electricity, Gas & Network at you Home
Also mind that some neighbors may steal your electricity, gas and WiFi network, which are hard to detect before you see high electricity bills weeks later.
To avoid such problems, it is best to ask professionals to examine the electricity cables, gas tubes and also network connection around your house.
Tip 7. Establish a Neighborhood Watch Program
Another good way to prevent neighbors from stealing from you is to address this issue in the neighborhood watch program and come up with possible solutions to prevent and reduce property loss through discussion.
If there is no such program in your neighborhood, try to unite with your neighbors and set up one to protect your living environment. Check here to learn how to start a successful neighborhood watch.
Resources:
① A ProblemNeighbours' Reader: Caught my neighbor stealing my firewood. What can I do please?
② A Redditor: How to get your neighbors to stop stealing your newspapers?
③ A City-Data's OP: How to deal with neighbor stealing your mails?
④ A BHM Forum's User: What can you do if you suspect your neighbor is stealing fruits?