Home and business have always been a big issue, gaining more and more concerns. Therefore a wide range of video surveillance cameras has been used to catch burglars, deter criminals, monitor and protect families, etc. To suit different domestic and business requirements, these surveillance cameras have been evolved into 4 main types recently, namely, IP cameras, analog cameras, CCTV cameras and baby monitors.
You can get comprehensive information about all these 4 types of home and business surveillance cameras in the post, including:
Part 1: IP Cameras/Analog Cameras/CCTV Cameras/Baby Monitors Definitions
IP cameras, analogue cameras, CCTV cameras, and baby monitors are the most 4 common video surveillance cameras.
What are IP Cameras
An IP camera is also called an Internet Protocol camera, or a network camera. It is a digital camera that allows you to capture and record digital video. An IP camera is able to communicate with computers, and NVRs (network video recorder) send and receive information via internet connection. IP cameras can be divided into PoE IP cameras and wireless security IP cameras.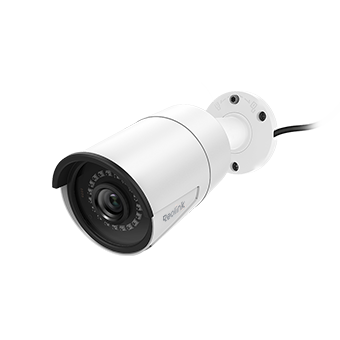 Reolink RLC-410
PoE Bullet IP Security Camera with Audio
5MP/4MP Super HD; Outdoor/Indoor Protection; 100ft Infrared Night Vision; Audio Recording; Mobile Remote Access & Control.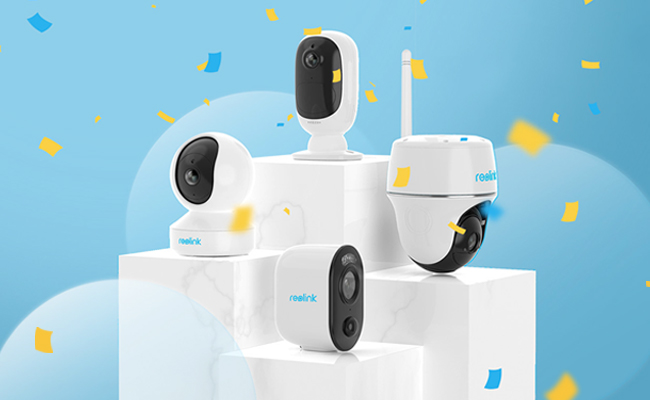 What are Analog Cameras
What is meant by analog cameras? Analog security cameras use sensors and are able to transform the images they capture into a digital format. This data is then converted to analog format again. Once this happens, the footage captured can be viewed on video monitors or other analog devices.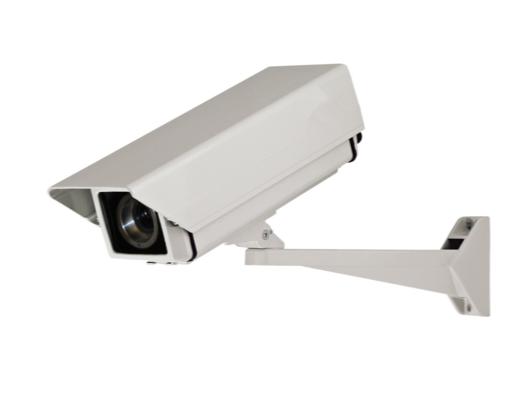 What are CCTV (Closed-circuit Television) Cameras
The CCTV camera is a kind of video system using a number of video cameras. It captures and sends images to a monitor or monitors that are setup to receive this information from these cameras.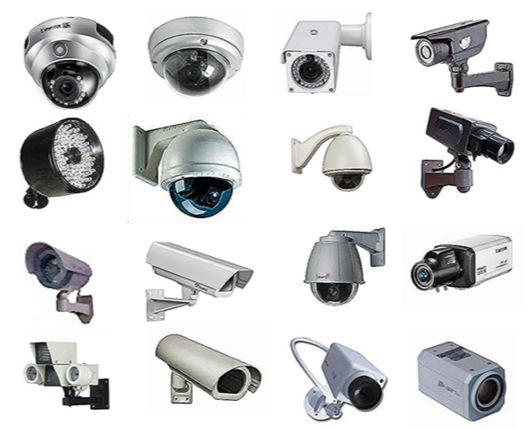 What are Baby Monitors
A baby monitor is a video or audio surveillance system that allows you to monitor and listen to a baby. The camera or microphone is usually placed close to the baby and the device uses transmits sounds and images to a monitor or receiver in another room. Baby monitors contain 3 typical types: sound baby monitors, video baby monitors, and movement baby monitors.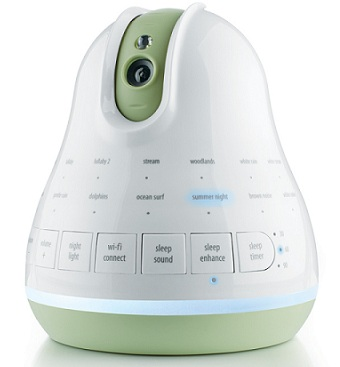 Part 2: IP Cameras VS Analog Cameras VS CCTV Cameras VS Baby Monitor, What are the Differences
All of the 4 cameras are used for home and business video surveillance. But they have more or less differences in their working processes.
IP Security Cameras VS Analog Cameras/CCTV Kits
Analog cameras are a more affordable option and work well alongside a DVR. The best analog or CCTV surveillance cameras still can't compare IP cameras in image quality. An HD (usually 1080P, or even 4MP) IP security camera tool can capture very crystal clear images and videos.
Via the IP camera app software, you can live view the camera remotely through iOS or Android phones and tablets. Most of these cameras have motion detection function, which allows for sending you alerts if any incident happens. IP surveillance cameras have more useful and advanced functions than CCTV cameras and Analog ones.
IP Cameras VS Baby Monitors
The latest baby monitors allow you to see a baby, as well as hear a baby that is located in another room. Many of the most modern baby monitors have sensors that detect breathing and any movement a child makes. Baby monitors usually support indoor uses only.
IP cameras can also been used as a video baby monitor, letting you keep informed what the baby is doing. Besides indoor uses, many IP network cameras can be installed outdoor, due to their waterproof casing.
Part 3: IP Cameras, Analog Cameras, CCTV Cameras, Baby Monitors, Which Type Do You Need?
All these 4 types of video surveillance cameras have their advantages and disadvantages. And there are circumstances they are respectively expert in. Read the chart below to see which one best suits you.
When Do You Need IP Camera
An IP camera is the perfect security solution for private homeowners and businesses. You can use it to protect your home while on vocation. An IP camera system is ideal for people who are away from home for long periods of time.
Businesses have the option to invest in more advanced IP camera systems, which includes many more cameras. All of the captured footage can be viewed by more than one person on a wide range of devices including monitors, computers and mobile devices. You can see more reasons why your business needs IP video surveillance to know more.
When Do You Need Analog Cameras and CCTV Camera
Once again, Analog cameras and CCTV cameras can be used by individual homeowners or businesses. They are a cost-effective way to monitor the events taking place outside a home, inside a home, inside a workplace and outside most types of businesses.
When Do You Need Baby Monitoring Systems
Baby monitors are the perfect solution for people and organizations that take care of young children. Parents can keep an eye on their baby from any location and carry on with other tasks at the same time. Staffs working at hospitals or organizations that look after babies use these monitors, especially when they have to watch a number of children at the same time.
Part 4: What are the Prices of These Video Surveillance Cameras
As camera and imaging technologies continue to improve, the price of these devices is decreasing and they are more accessible to more people.
The price you pay depends on your requirements. You can buy a reliable baby monitor for less than $50, while many businesses are willing to pay thousands of dollars for a state of the art camera system. Prices to suit all budgets in between are also available.
More and more people switch from traditional CCTV systems and analog video cameras to indoor and outdoor IP cameras, since they have better video quality, more advanced features, like remote viewing, good night vision, PoE supported. Moreover, IP cameras are cost-efficient, and the price continues to drop.
Part 5: How to Install Video Security Cameras
Some camera products such as baby monitors are easy to install and don't require the help of a professional.
Analogue surveillance cameras and CCTV camera systems often need to be installed by a professional security systems provider or electrician. Installation becomes more complicated if you have wired devices or need to connect your cameras to different types of monitoring devices.
When you buy an IP camera, you will get an IP camera installation guide along with it. With plug and play feature, it usually has easy installation process and you can do it yourself to save installation cost. See 5 steps to install a home surveillance camera for more details.
Part 6: Where to Buy IP Cameras/Analog Cameras/CCTV Systems/Baby Monitors
The security camera industry has become extremely competitive and all types of online and offline stores sell these products.
For online sources, you can choose large online shopping stores, such as Amazon, eBay, Best Buy, etc. Refer to the best security camera reviews and make comparisons between different brands. Make sure you choose from a top CCTV camera brand, providing good customer service and online technical support.
Local electrical stores and baby product stores also provide cameras for specific requirements. Businesses that specialize in security products will supply and install more systems, which makes your life easier.
Investing in a camera system is a wise decision. The four types of camera systems mentioned above, cover the main requirement of all types of home owners and businesses, to help you make your home or business safer and more secure. Surveillance camera reviews online may help you make better choices.