Setting up a Raspberry Pi IP camera can be rather technical demanding.
Well, if you are keen to the Raspberry Pi IP camera solution for external HDD or live view, you may consider connecting an affordable IP camera to Raspberry Pi to set up a Raspberry Pi surveillance camera at little cost.
So, how to connect Raspberry Pi to IP cameras? What components do you need to build a Raspberry Pi surveillance camera network? What should you pay attention to during the whole process?
Below you will find out the answers to all your doubts about making a Raspberry Pi IP camera quickly and easily.
Content:
Can I Connect IP Cameras to Raspberry Pi
"I've been playing around with my pi for several months now, using the likes of Raspbmc or openELEC. I've recently installed a wireless IP camera outside which is connected to my home network.
My question is this: is it possible for my Raspberry Pi to connect to my camera and maybe record images/videos to an external HDD?"
Certainly! You can connect the Raspberry Pi to IP camera for live view, and more than that, set up Raspberry Pi security camera motion detection.
Components Needed When Connecting an IP Camera to Raspberry Pi
In order to make a Raspberry Pi IP camera viewer, you require certain items:
Raspberry Pi
Keyboard
Raspberry Pi IP camera monitor
IP camera
Wireless adaptor
First of all, you need Raspberry Pi itself. There have been several generations being released, including Pi model A, model B, A+ and B+ models, Pi 2 model B, and the latest Raspberry Pi 3 model B.
Then you require a keyboard for the Raspberry Pi IP camera. Power is required which is provided by a Micro USB.
To view the live video from Raspberry Pi IP camera, you will need to attach a Raspberry Pi security camera monitor. This can be an HDMI or VGA model.
A wireless security camera or PoE IP camera is required to capture your images and videos. The higher the quality of the camera, the better the images and video quality will be.
Finally, a wireless adapter is required to ensure that the whole Raspberry Pi security camera setup process runs smoothly.

Ready. Set. Save!
Big selection, big SAVING. Get your hands on Reolink security cameras & systems before the best prices slip away!
Detailed Steps to Make a Raspberry Pi IP Camera Viewer
When you prepare all the things required for the Raspberry Pi security camera project, here comes the most important part: how to make your own security camera with Raspberry Pi.
Step 1. Select and install a screen for your Raspberry Pi surveillance camera (Adafruit PiTFT, NeoSec/Tiny, etc), so that you can view the camera feed on it. You can pick the perfect LCD or touch screen compatible with the Pi on Amazon and other online stores.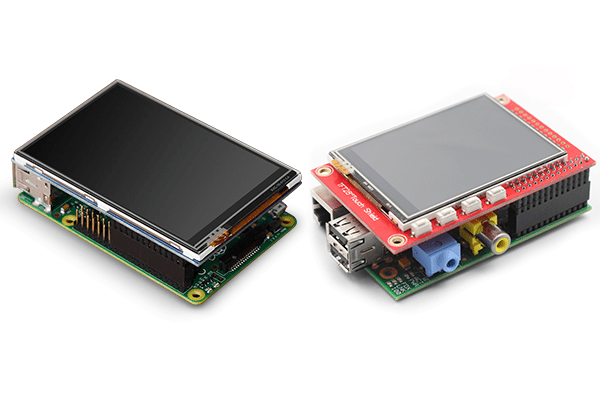 Step 2. Install Raspbian for your Pi. Raspbian is the official supported Raspberry Pi operating system. Or you can use NOOBS, an easy installer for Raspbian to help you set up the raspberry Pi IP camera software.
Step 3. Then you will need an internet connection for your Raspberry Pi IP camera. It is best to set up WiFi on it, which enables you to run your Pi without a monitor. You can SSH in remotely using the IP address, username and password.
To set up WiFi for Raspberry Pi, you will need to connect your screen, keyboard, mouse and WiFi adapter to the Pi, and then log into the Terminal. Set up the adapter and then input your WiFi network information, so that the adapter knows how to connect to WiFi. If you have problems with it, you can turn to Raspberry Pi forum to get suggestions.
Step 4. Use the command: sudo reboot to reboot your Pi and test to see if your Pi is truly WiFi enabled.
Step 5. Get the user name and password of your Raspberry Pi IP camera. If you forget, the only way is to reset the IP camera to go back to its default password.
Step 6. Choose a proper player used as a Raspberry Pi IP camera viewer. Generally the MPlayer is OK, for it is easy to use. You can also choose other players to satisfy your needs.
Step 7. Start access the Raspberry Pi security camera video stream from the player. Make sure you change the IP address, username and password to match your IP camera.
Done! After a while, you can see the live Raspberry Pi IP camera stream. If it fails, try to install MPlayer once again.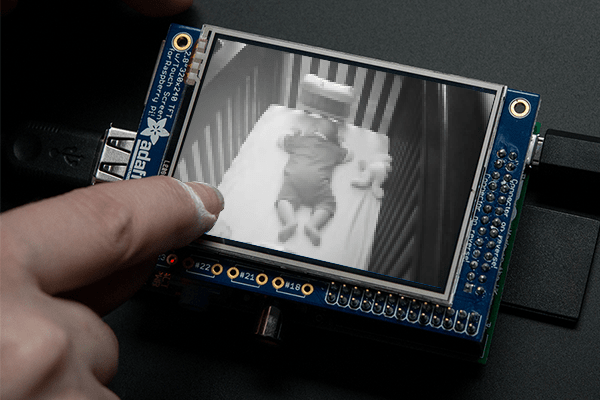 Connect IP Cameras to Raspberry Pi: Things to Consider
When you decide to connect IP cameras to Raspberry Pi, make sure you have the proper equipment. You should also ensure that the IP address you record and use is correct. You can check this through the command prompt in Raspberry or through the main Raspberry interface that displays your connection information.
To turn off your Raspberry Pi, avoid unplugging the power cord. You can use the following command:
pi@raspberrypi~sudo shutdown now
Is Using a Pi as Security Camera the Best Option
"There are lots of ready-made IP cameras on the market and I was just wondering whether these might be a better option (practically or cost-wise)."
If you're willing to go through the learning curve and have the required equipment at hand, it's a good try to set up your own Raspberry Pi security camera.
However, if you are looking for a Raspberry Pi network camera solution for extra HDD storage or distant monitoring (200 feet or so), there could be easier solutions.
For example, the PoE security IP camera can be connected to the NVR for 2TB and more storage and placed up to 220 feet away with a simple Ethernet cable connection.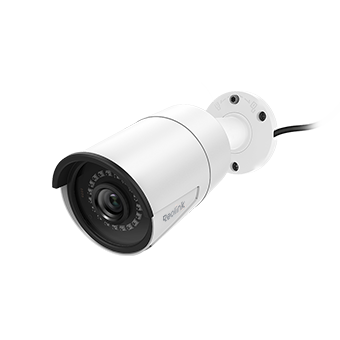 Reolink RLC-410
PoE Bullet IP Security Camera with Audio
5MP/4MP Super HD; Outdoor/Indoor Protection; 100ft Infrared Night Vision; Audio Recording; Mobile Remote Access & Control.
And after you connecting the NVR system to a monitor, the live view will just appear – No software or IP camera configuration needed.
Or you may connect it to your PC directly without running the Raspberry Pi security camera software (Click here for step-to-step guide).
Issues with a DIY Raspberry Pi Security Camera
One of the best parts of a Raspberry Pi surveillance camera is low-costing. Raspberry Pi, a tiny, affordable computer, can be used for video monitoring along with a cheap IP camera.
However, there are also downsides of this the Raspberry Pi IP camera system.
#1. Blurry Images
The Raspberry Pi IP camera recording is a little fuzzy, compared to videos/images of HD security cameras, which could reach 4MP, 5MP or even 4K images these days at an affordable price.
#2. No Multi-Screen Viewing
Unlike the NVR security camera system, the Raspberry Pi security camera kit can't be manipulated altogether. That's to say, through the Raspberry surveillance camera monitor, you can't see several cameras at the same time.
#3. Complex Installation
The whole installation for Raspberry Pi based security surveillance camera is far more complicated than that of the PoE or WiFi IP cameras, which are real plug-and-play.
To make the installation even easier, many people have switched their IP camera on Raspberry Pi to the battery powered wire-free cameras which can be setup for live view and motion detection in 5 minutes!
Final Thoughts About Raspberry Pi IP Camera
In summary, setting up a Raspberry Pi surveillance camera is useful and cost-efficient to providing video surveillance for home. But if you want more, like the Raspberry Pi motion camera, or the Raspberry Pi with night vision, etc, a professional and high quality home security camera is a better choice.