Are you looking for cellular trail cameras to make the coming hunting season remarkable?
Cellular capable trail cameras can help you monitor deer and other animals 24/7 without the need for you to step into hunting spots.
Before rushing to stores, you can read this post first and see how trail cameras with cellular work, how to choose one that fits your needs and installation tips we offer you.
Content:
How Cellular Trail Cameras Work
Cellular trail cameras are those cameras that use 3G, 4G, 5G or other cellular network to transmit data, with the purpose to monitor the activities of wildlife in hunting spots.
These cellular hunting cameras require specific networks to transmit data. That is to say, you need cellular trail cameras data plans (SIM cards for security cameras) before application.
Most cellular game trail cameras are equipped with sensitive sensors for motion detection to capture every significant motion. Once motions are detected, cellular capable trail cameras record images and send immediate notifications to you by phones or emails.
Normally, cellular trail cameras are installed in outdoor environment. It will be impractical to use power adapters and route cables for power supply. As a result, cellular trail game cameras are mostly wire-free and they are mainly battery-powered and solar-powered.
Though usually cellular enabled trail cameras are applied in hunting spots, they can act as cellular trail cameras for security use after hunting seasons.
Land owners or leasers can continue to use cellular trail cameras to help safeguard lands and make in-time actions once break-ins, burglary or other illegal actions are detected.
How to Choose Best Trail Cameras with Cellular
In this part, we will point out the key features of top cellular game trail cameras and also guide you how to choose the best cellular trail camera for the money.
Water Resistance
Water resistance is the most important feature to ensure that cellular hunting cameras function as usual under different weather conditions.
You shall pay attention to IP ratings referring to solids and water tightness. Cellular game trail cameras with IP65 or higher ratings are good to work in outdoor environment.
For better waterproof protections, you can add water-resistant protective skins to your cellular capable trail cameras.
The best cellular trail cameras are supposed and designed to last long. You can pick cellular game cameras for sale that are made of high quality materials and enjoy longer warranty periods.
Reolink Go, for example, is made of high quality materials which are light in weight as well. The Reolink company also provides a 2-year warranty and 24/6 one to one online support — absolutely a BIG plus for the cellular enabled trail camera.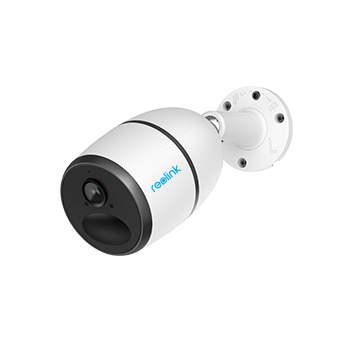 Reolink Go
100% Wire-Free 3G/4G LTE Mobile Camera
No WiFi & Power Needed; Rechargeable Battery or Solar Powered; 1080p Full HD; Starlight Night Vision; 2-Way Audio; Live View Anytime Anywhere.
Night Vision of Cellular Game Trail Cameras
High megapixel represents better results of images and videos. An HD cellular trail camera with outstanding night vision are able to capture details in low light conditions.
Some top-rated cellular trail cameras with starlight night vision are even able to record night time videos in true color, such as the Reolink Go cellular trail camera with starlight image sensor.
Here is a video sample recorded by Reolink Go camera.
Mind that most cellular trail cameras equipped with 850nm wavelength give off conspicuous red glow when working at night (read this post to learn why).
If you want no glow cellular trail cameras, which are preferred by most hunters, you can disable the IR function in settings on your phones or Apps. (Note that some cheap cellular trail cameras may not allow you to do so).
Cellular Signal for Wireless Cellular Trail Cameras
Before purchasing trail cameras with cellular, you need to consider about cellular signal from following two aspects.
#1. Check out the mobile service provides that your cellular trail cameras can work with.
When selecting cellular trail cameras for sale, you need to confirm the carriers that they work with in product pages.
If there are two or more operators working in your locations, choose those wireless cellular trail cameras that work with operators providing the strongest signals.
One thing to be mentioned is that you do not have to unify carriers for 3G cellular trail cameras and your phones. Cellular capable trail cameras can send notifications to your cell phones successfully even under different carriers.
#2. Decide cellular trail camera data plans before use.
Cellular enabled trail cameras data plans are required for data transmission. You may go to local mobile service operators and ask them about data plans that meet your needs.
Keep in mind that if your 4G cellular trail cameras are triggered frequently by insignificant events, they can send numerous useless images and videos to your phones or PCs, which will accelerate data consumption of your cellular trail camera plans.
Therefore, you can adjust sensitivity of cellular trail cameras' sensors and detection range to avoid false alarms from cellular hunting cameras and much data consumption.
Battery Life of Trail Cameras with Cellular
Many of you may bother yourselves with short battery life of cellular game trail cameras. To ease your concerns, we offer you three shortcuts to extend battery life below.
#1. Check whether your cellular hunting cameras come with alkaline or lithium batteries.
Alkaline batteries are affordable and good for daily use. Lithium batteries can last up to four times longer and function well under extreme cold or hot climates when alkaline batteries cease to function.
#2. Adjust sensitivity of your cellular trail cameras' sensors.
If your cellular trail cameras are triggered by insignificant events, they cost much power and will catch a bunch of not important images and videos.
By adjusting sensitivity of sensors, you save power and receive less insignificant notifications and images.
#3. Use rechargeable batteries or solar charging for cellular enabled trail cameras.
You can recharge batteries with normal power adapters or DIY cellular trail cameras with solar panels for continuous power. They are budget and environmental-friendly choices.
Notifications
Cellular trail cameras with APPs on mobile devices or clients on PCs are able to send you immediate notifications once they capture motions and special events. Then, as hunters or property owners, you can make in-time actions.
Moreover, if you have remote access to your wild game cameras, you can view live stream on your devices without leaving your scents and spook animals around feeders and your ideal hunting spots.
Storage Options of Trail Cameras with Cellular
There are two mainly storage ways of cellular trail cameras: local storage and cloud storage.
Cellular wildlife game cameras with micro SD cards (slot) store locally all recorded images and videos without subscription fees. You can view those images and videos remotely via phones.
With cloud service of cellular trail cameras, all recorded images and videos can be uploaded to the cloud and you do not need to worry about data damages and losing. You can view recorded images and videos at any time, from anywhere.
Best Pick of Cellular Trail Cameras
In this coming section, we will test Reolink Go, a top seller and our best pick of cellular trail cameras, with comprehensive reviews.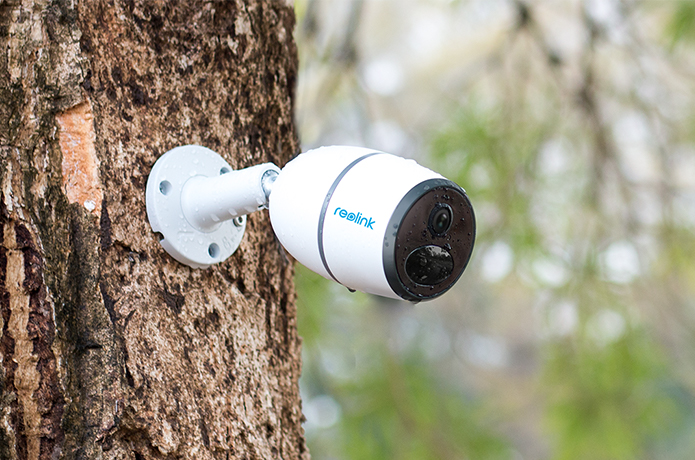 Power Supply: Reolink Go comes with a rechargeable battery for power supply. Of course, you can add a solar panel to it for non-stop power and transform Reolink Go into a cellular solar trail camera.
Water Resistance: This cellular trail camera enjoys a waterproof level of IP65 and it is good to work in outdoor environment.
Video Performance: Reolink Go sees incredible clear details with Full HD 1080P and captures small details at night with outstanding 2MP starlight night vision. It covers a field of view of 110⁰ which helps capture events of a wide range.
Notifications: This wireless cellular trail camera sends real-time alerts to your devices when motion events are detected and you can make in-time action.
Reolink Go also offers customized voice-recordable alerts, which is a big shining point. It allows you to record your alert message and customize the camera with your own desired voice alert.
Storage Options: This cellular trail camera comes with micro SD card slot. In addition, Reolink Go is compatible with Reolink Cloud and all recorded images can be uploaded to the cloud.
Here is a video sample shared by a real Reolink Go user.
To make a conclusion, Reolink Go, with extraordinary features, is one of the best cellular trail cameras.
Updated, Nov. 2020: If you own a larger remote property or want to enjoy an expansive view from the cellular trial security camera over your farm, Reolink Go PT, a pan-tilt solar-powered 4G camera will be an ideal option.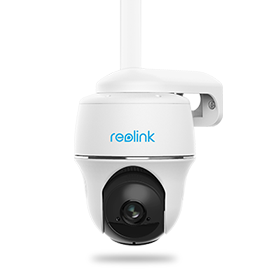 Reolink Go PT
355° Pan & 140° Tilt 4G Wireless Camera
No WiFi & Power Outlet Needed; Rechargeable Battery & Solar Powered; 355° Pan and 140° Tilt; 1080 Full HD; Starlight Night Vision; 2-Way Audio.
Tips for Cellular Game Trail Cameras Installation
Here are two tips on installing cellular trail cameras in an outdoor and natural environment for you.
#1. Do Not Face Your Solar-Powered Cellular Trail Cameras Directly Towards the Sun
Some of you may install cellular game trail cameras with solar panels toward the sun. We would like to remind you that solar panels work once they are exposed to light but not necessarily sunlight.
If your cellular game trail cameras are faced directly to the sun, they will capture only over-exposed images. For better image results, you need to adjust the direction of your cameras.
#2. Consider About Weather and Other Natural Factors When Installing Cellular Trail Cameras
Some locations have regular wind direction patterns. If you are living in places where west wind prevails, avoid installing your cellular wildlife game cameras towards the west. It helps reduce the possibility that your trail cameras with cellular become vague by rain or snow.
Meanwhile, it is a wiser choice to install cellular trail cameras on bigger trees or bases far away from bushes. Bushes can grow really fast and may cover your lens soon after installation. Dense branches also interrupt data transmission of your cellular enabled trail cameras.
If you have more questions or ideas about cellular trail cameras, please share with us and leave your comment below!