Street crime, as one of the most common-seen malefactions, poses huge threats to the individual safety as well as the social stability.
In today's post, you are going to learn the street crime definition, universal type of street crime, street crime examples, the differences between street crime and white-collar crime, and how security cameras deter street crime.
Now let's dive right in!
What's the Street Crime Definition
Broadly speaking, street crime is the criminal offense happening in public places (definition in sociology).
And below is the street crime definition given by the London's Metropolitan Police Force.
Robbery, often called "mugging", and thefts from victims in the street where their property is snatched and the victim is not assaulted is also considered street crime.
The cause responsible for street crime is actually a combination of individual and external factors. Personal negative emotions, like fear and mistrust, and the external elements including poverty and lack of support society are the most common ones.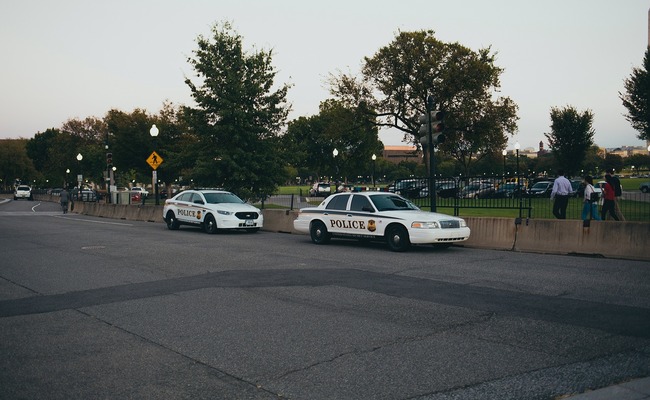 What Are the Common Types of Street Crime (with Examples)
The most common types of street crime include, but are not limited to the following:
1. Street crime against personal life and health (murder, bodily injury)
2. Street crime against sexual inviolability and sexual freedom (rape)
3. Street crime against property (theft, robbery, pickpocketing, fraud)
4. Street crime against public security and public order (hooliganism, vandalism, illegal possession of weapons, graffiti)
5. Street crime against public health (drug trafficking, prostitution)
According to the street crime statistics issued by the Bureau of Justice Statistics and the FBI, the street criminals have some characteristics in common, for example, they are normally the young and under-privileged males from urban areas or racial minorities.
For more street crime statistics or facts, you can check your local street crime rate by country or by postcode on Neighborhood Scout, Street Crime Check UK, etc. You can also get a street crime (heat) map to see which area has high or low street crime rate.
Street Crime vs White Collar Crime: What Are the Differences
As some of you may wonder, what are the differences between street crime and white collar crime? Street crime vs white collar crime, which is more serious?
Before we dive into the details, firstly you need to know what the white collar crime is.
The white collar crime, refers to a type of non-violent crime carried out by representatives of governments, businesses, officers and officials for the purpose of financial interests.
The common types of white collar crime, include fraud, corruption, industrial espionage, embezzlement, tax evasion, false bankruptcy, money laundering, etc.
Compared with street crime, white collar crime won't do bodily harms to individuals or lead to people's deaths.
But that doesn't mean the street crime is more serious than collar crime.
To be more specific, street crime is more violent and has a devasting effect not only physically, but also emotionally and financially. Criminals often choose those that appear to be vulnerable and defenseless as the targets.
White collar crime, on the other hand, cause the most economic damage to our society. Normally a group of intelligent criminals would draw up a plan beforehand and the crime will last for a long period of time before it is exposed.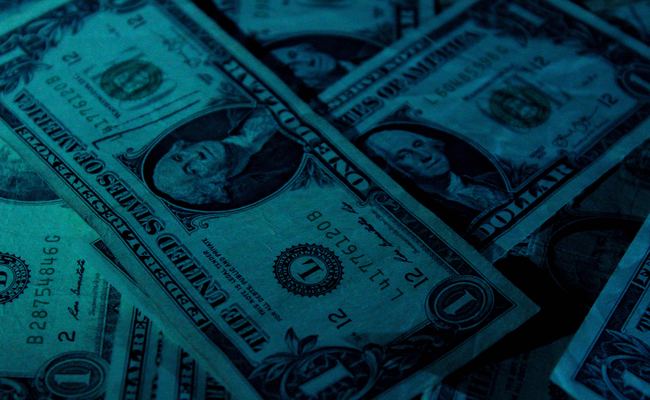 Powerful Deterrent Against Street Crime: Outdoor Security Cameras
With the presence of security cameras, the street crime rate can be greatly reduced – after all, no criminals would be so fool to take the risk of being caught in the act.
One study found that the installation of surveillance cameras helped reduce the crime by 50% between 2003 and 2006 — with robberies by half and rapes by a third.
Even in the unfortunate case that street crime does take place, the security camera footage would be helpful for the police to investigate the terrifying attack and pinpoint the criminal suspects.
Hookers, drug dealers and other bad actors, who used to hang out around street corners, are now seeking new places to wander, after security cameras are installed.
Watch this sample video captured by Reolink RLC-810A.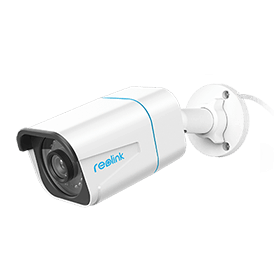 Reolink RLC-810A
4K PoE IP Camera with Person/Vehicle Detection
Smart Person/Vehicle Alerts; 4K UHD Day & Night; 100ft Night Vision; Time Lapse; IP66 Certified Weatherproof; Audio Recording.
Street Crime Final Verdict
To reduce street crime rate, the related departments need to make strict street crime punishment. Fear of being punished would be helpful to minimize street crime to some degree.
Plus, the government needs to balance the security and privacy when installing security cameras in public areas for street crime prevention, so as to maximize the effectiveness of security cameras.