My package was stolen from the porch! What can I do now?
If your package was stolen from the front porch, doorstep, front door, mailbox, etc. you can get it back as much as possible with the 5 effective ways below.
Amazon, USPS, UPS, FedEx, DHL Package Was Stolen — Top 5 Ways You Can Try to Get It Back
Wait for no time to use the below top 5 ways when your package was stolen in transit or after delivered.
Way 1. A Detailed Search of Your Home
Way 2. Use Security Camera Footage
Way 3. Contact the Courier Company
Way 4. Reach the Online Store Staff
Way 5. File a Police Report or Claim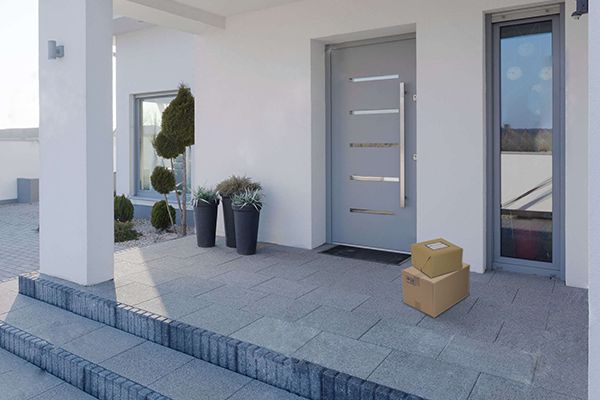 Way 1. Take a Detailed Search of Your Home and Neighborhood When Package Was Stolen
When your parcel or package is stolen or lost off your porch, doorstep or somewhere else, you need to search around all the entrances of your residence to find your missing package.
Amazon, USPS, UPS, FedEx, DHL and other courier companies sometimes may have just left your package in a rather hidden place, such as porches, bushes, garages, window grilles, on the tree, etc.

Also check with your neighbors for your package delivery. Sometimes the courier would make a mistake and deliver the package to your neighbors. If your kind neighbor helps you pick up your package, you can get your parcel back smoothly.
Way 2. Use Security Camera Footage to Track Your Package Stolen from Porch/Doorway
Security camera footage is an effective way to track down your stolen package.
When you install a security camera (the plug-and-play wireless security camera and PoE IP camera are highly recommended), you can check when your package was delivered to your home. You can take a look at the below package delivery video captured by the Reolink 410 (shared by a customer).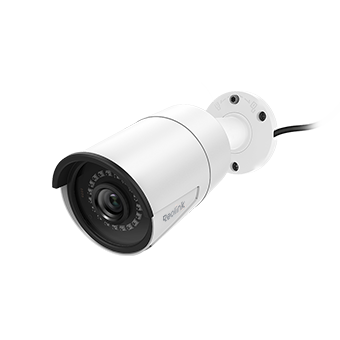 Reolink RLC-410
PoE Bullet IP Security Camera with Audio
5MP/4MP Super HD; Outdoor/Indoor Protection; 100ft Infrared Night Vision; Audio Recording; Mobile Remote Access & Control.
If your package is stolen from the porch or doorstep by a package thief after the courier has delivered your package to your apartment, your security camera will record everything, including the thief's face and the license plate number (if he or she drives a car).
With the thief's clear images and license plate number, the police can help you locate your stolen package fast and recover your parcel quickly.
What's more, if you live with a bad neighbor, perhaps your package left on the porch or doorstep is stolen by your bad neighbor. With the obvious evidence provided by your security camera, your bad neighbor can't deny his or her bad behavior. Thus you can find your stolen package back.
A piece of news that a Reolink PoE IP camera caught package thieves in the act got a heated discussion on Facebook. You can check the whole story here.
This security camera capture clear images of the thieves' faces and the license plate. The police can catch the bad guy as much as possible with such clear images.
Way 3. Contact the Courier Company When Your Package Was Stolen from Porch
FedEx leaves my package and it gets stolen. What to do now?
When your package was stolen, remember to contact the courier. You need to provide your tracking number and other related details that can track down the route of your package.
Some shipping companies often offer insurance on packages. If the USPS, UPS, FedEx, DHL and other express companies cannot help you track down your missing parcel, at least they can help you start an insurance claim for your package. Thus you can reduce your loss as much as possible.
If the shipping company refuses to help you address the issue, you can file a claim report on their official website.
Way 4. Reach Your Seller When Package Was Stolen off Porch or Mailbox
Amazon, UPS, USPS, FedEx, DHL package was stolen from the porch. What to do now?
If your parcel gets stolen or lost from your porch, patio, deck, etc. at your apartment building, you should contact the seller at once, such as Amazon, eBay, BestBuy, Walmart, Newegg, etc.
The staff would kindly help you track down your missing package. Many people got their missing parcels back with the help of the staff.
When your package got stolen from your porch, you may ask: If a package is stolen, will UPS, USPS or Fed Ex cover it? Who is responsible for the package stolen from my porch?
If your package got stolen due to their mistakes, they will resend your ordered stuff or give you a full refund to reimburse your loss. Thus you can get your package back, or reduce your loss.
Way 5. Report the Stolen Package Case to the Police and Postal Inspection Service
When your package was stolen, calling cops is the most common and direct way you usually try when you are in trouble.
However, when your package is lost from your porch or doorstep, don't forget to file a complaint to the Postal Inspection Service. Sometimes this organization is more professional than cops since tracking lost or missing packages is the organization's professional field.
With the joint efforts of police and the professional staff of Postal Inspection Service, the rate of recovering your lost, missing or stolen package increases greatly.
Keep it in mind that if you don't file a report, there will be more victims of parcel theft. Those package thieves would still remain unpunished. Your small action will increase the rate of those awful package thieves being caught.
What to do when your package is stolen from porch in France, Houston or Austin? How to find your stolen BestBuy, Walmart, ASOS, Sephora, etc. package during transit, or after delivery?
Try the top 5 ways here to find your missing package immediately.
Package theft is ubiquitous. A report of insuranceQuotes.com said that an estimated 23,000,000 Americans have had packages stolen from their homes, such as the back porch and garage area.
In order not to become the victim of package theft, you should learn some tips to protect your package from being stolen by those "package pirates".
Tip 1. Buy security camera systems. Security camera systems not only help you protect your package being stolen from the porch or doorstep but also can help you secure your home from burglars.
Tip 2. Have your parcels delivered to your workplace.
Tip 3. Require a signature on all deliveries.
Tip 4. Secure your front door, back door, garden, garage, and other easy entries to prevent package thieves.
If you have any effective ways to find the stolen package, please leave them in the comment below. We will add your solution to this post!