Waterproof capability, a BIG and the FIRST necessity for any outdoor proposed cameras, makes the weatherproof security camera the BEST choice for the exterior IP camera solutions.
However, obviously, not all advertised weatherproof security cameras perform equally well in front of the wind, rain storms, pouring water, heat, cold, and humidity, although they are all weatherproof labeled.
And today, you are gonna learn 2 weatherproof security camera solutions for outdoors, essentials to find a REAL waterproof IP camera that works in your situation, and more pro tips to make the best use of the waterproof CCTV camera.
Content: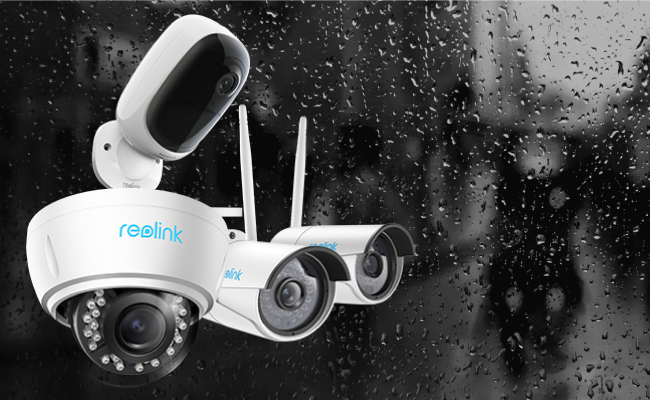 Top 2 Weatherproof Security Cameras for Outdoors
Having compared the reviews, video quality, and tested the reliability in extreme weather conditions, here are finally the 2 winners of weatherproof security cameras.
Actually, they are not only weatherproof security cameras, but also smart monitoring devices with tons of features, like easy installation (wireless literally), color images, night vision, and more.
#1. Weatherproof Wireless Security Camera: Reolink Argus® 2
IP65 qualified with truly NO wire at all, this weatherproof WiFi security camera is one of the most popular mini cameras for outdoors like the front door, backyard, garden, driveway, porch area, even in the wild (solar power supported to generate power even in cloudy or rainy days).
Best Pick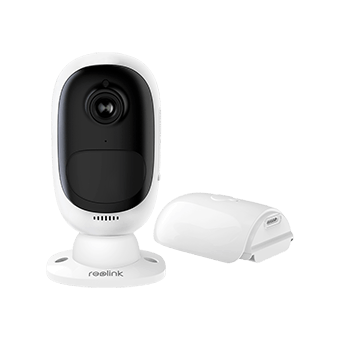 Wireless Weatherproof Security Camera
"The versatile Reolink Argus 2 is a weatherproof indoor/outdoor security camera that doesn't require any wires and is powered by a rechargeable battery pack." –
PCMag Review
. Also mentioned in top tier media like MakeUseOf, TechHive, TomsGuide, ZDNet, TechAdvisor, and etc.
Key features:
1080p HD resolution, highest for battery powered cameras
Easy to install, no need for any wires and power outlets
Easy to use, zero configuration (no portforwarding needed)
Weatherproof security camera with night vision (starlight night vision)
Live view anytime anywhere on your phone via FREE Reolink App
Support both local SD card storage and unlimited cloud storage
Note that this weatherproof surveillance camera features the class-leading starlight night vision, which enables color night vision and sharper night time images and videos ever. So don't miss out if you want a wireless weatherproof CCTV camera with decent night vision.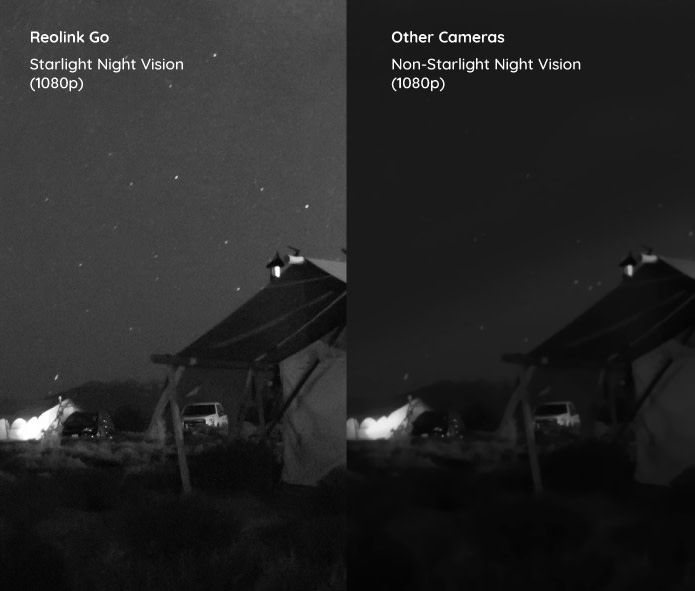 We also test its weatherproof capability by pouring water on it, literally. Check out how this weatherproof wireless security camera performs during the "extreme weather" here:
Note that the operating temperature for this weatherproof WiFi security camera is -10°C~+55°C (14°F~131°F). So make sure your local temperature falls into its working temperature range, if you want to use it outdoors.
#2. Exterior PoE Weatherproof IP Camera: Reolink RLC-410
IP66 rated with metal aluminum weatherproof security camera enclosure, RLC-410 is not only weatherproof but also waterproof! If you prefer a wired and solid solution for outside 24/7/365 that can withstand serious weather, this is it, with a ton of bonus smart features.
Best Pick
PoE Waterproof Outdoor Security Camera
"The RLC-410's waterproof aluminum body is built for outdoor installation. It's not a wireless camera, but you'll need to pull only one cable to it because it supports PoE (power over Ethernet)." –
TechHive Review