Shoplifting has always been a big headache for retailers. According to the statistics, shoplifting accounts for 38% of retail inventory loss, about $32 billion a year. It's urgent to prevent shoplifting and employee theft in your retail store.
Whether you call it shoplifting or boosting or five-finger discount, if strategies are not well taken, your small business will suffer big loss very day by shoplifters, who could be an amateurs acting on impulse or a career criminal who habitually engage in shoplifting.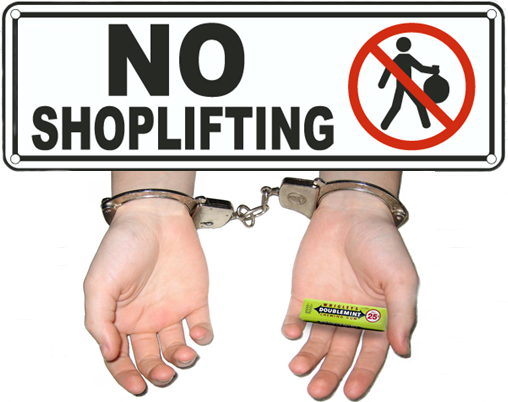 To prevent shoplifting is the basic and also the most important step to stop and avoid retail theft. However, shoplifting not only involves the retail store owners, but also comes down to customers. In this post, we will discuss how to prevent and reduce shoplifting in several aspects.
How to Prevent Shoplifting in Your Retail Store – Top 10 Methods for Retailers
There are many ways to deter shoplifting, but if you don't take the appropriate ones, you may get into troubles, such as dislikes and discomfort from regular customers and even the involves in shoplifting laws. If you are a retailer, you can try the top 10 ways to prevent and stop shoplifting (or shrinkage or straight-up stealing) in your retail stores.
Top 1. Use Security & Surveillance Camera Systems
What is the number one deterrent for shoplifting? Security and surveillance camera systems are the biggest deterrence for shoplifters. Those systems can 24/7/365 monitor what is happening in your retail store, and enable you to see very clearly if there is someone going to steal your products and whether there is an employee theft.

Those security cameras inside and outside your store also help to spot and identify a shoplifter. Many retail thefts would stop shoplifting if they know they are under surveillance with security cameras throughout the store. Never use fake security cameras in your retail store.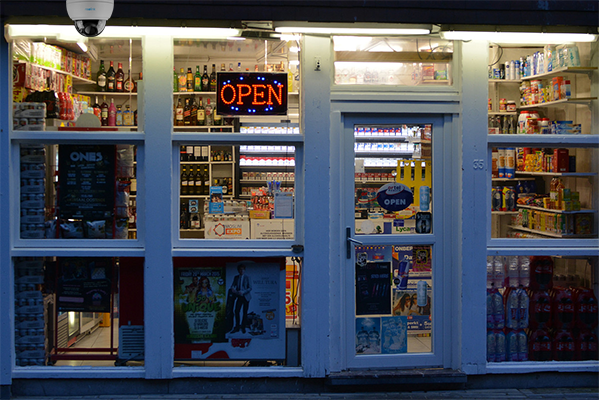 Do put striking signs telling all people that your retail store is well protected and under surveillance. And you can put shoplifting signs to prevent shoplifting.
You can go to buy reliable security camera systems.
Top 2. Install Anti-Theft Devices in Your Retail Store
Security camera systems are good retail security systems and devices. You can try to install other anti-theft devices including security towers or doorbells at entrances, convex mirrors in corners and anti-theft tags on merchandise.
Those anti-shoplifting devices are very helpful in the first place to prevent and stop shoplifting in your small business.
Top 3. Post a Shoplifting Police
You can draft a shoplifting police and enforce it. Post the police obviously so all the employees and customers know it. State clearly the shoplifting dos and don'ts, especially that you require large bags to be checked by your employees, bags must be stored in a locker, or a strict return and refund policy.
Having such a kind of policy helps to burglar proof shoplifting in your store. A study shows that 29% of shoplifters used a bad to hide the stolen merchandise.
Top 4. Secure Easy-Target Items
There are several useful methods to discourage shoplifters doing something bad in your store, so that you can prevent shoplifting loss. Store small and expensive items in locked glass cases, attach sensors or dyepack to items, chain or attach items to shelves or clothes racks, or keep commonly stolen items in plain view, such as place items that are often targeted in an area in the front of the store, near the cash register or another highly visible area.
The commonly shoplifted items are those with a high price in proportion to their size, like clothes, disposable razor blades, vitamins, alcoholic beverages, and cigarettes.
Top 5. Have Security Guards at the Exit
One of the most useful ways to reduce shoplifting is to have security guards at the exit. Shoplifters would be discouraged since the guards would search backpacks and bags and check receipts.
You can also hire plainclothes "store detectives" to help prevent theft shoplifting in your store.
Top 6. Train Your Employees How to Detect Potential Shoplifters
Your employees are part of your team to prevent shoplifting. Train them what shoplifters look like, how to detect and spot a shoplifter, and how to handle a shoplifting situation if it does occur. Encourage your employees to walk around the store, down various aisles, and corners.
Keep it in mind that you should always have more than one employees working in your store.
Top 7. Keep the Shoplifter in Your Sight
If you or your employees suspect someone may be shoplifting, never accuse him or her. Instead, ask if you can help him or her, or rung him or her up. Keep the person in your sight. Never try to stop the shoplifter if he or she is not caught "in the act".
Watch for your customers who avoid eye contact, seem nervous, wander around the store, constantly look at store employees or have other suspicious and shifty behaviors.
Top 8. Keep Your Store Tidy and Well-organized
A disorganized and dirty store is an easy-target for shoplifters. To prevent shoplifting in your store, you should keep shelves and displays low, and install adequate lighting to maintain visibility throughout the store. You should also keep your inventory organized, which helps you to notice any anomalies or missing merchandise.
Top 9. Restrict the Use of the Fitting Room
If you are in the clothing business and have fitting rooms in your store, pay attention to the fitting rooms, which are nice places for shoplifters to steal your products. Lock the rooms and require customers to see a salesperson before using the room.
Do put signs in your fitting rooms warning against shoplifting.
Top 10. Improve Your Customer Service
Experts say that good customer service can "scare off" the would-be shoplifters. Greet customers and ask if they need assistance, or help customers carry their taken products along with them. Many shoplifters balk when they are forced to interact with store personnel, and they notice they would get little chance to "take actions".
How to Stop Your Child's Shoplifting – Top 5 Tips for Parents
Teen shoplifting or kids shoplifting is a common theft in retail stores. The reasons why they shoplift are complicated. It might because they need it but can afford it, want to act out, try to look cool, rebel, look for attention, or because they see friends doing it. Their behavior may reflect stress at home, in school or with friends.
Your child's shoplifting is not a rite of passage. It can be headed off. You can try the top 5 ways to stop and prevent your teen shoplifting.
Top 1. Tell Your Kids That Shoplifting is Wrong
If your kids are very young, you should help them understand that stealing is wrong. Tell them that in a retail store, you need to pay for it if you want something. Always stress that no one should shoplift in any place. Parents should pay attention to stopping kids from having kleptomania when they are very young.
Top 2. Seek Professional Help from a Doctor or Therapist
One of the best ways to deal with a teen who has shoplifted (especially when it has happened more than once), is to seek professional help from a doctor or a therapist. One third of juvenile shoplifters say it's difficult for them to quit. Those mental health professionals can provide valuable information and help particularly to your teen.
Top 3. Teach on the Spot
When you're in a store with your kids, occasionally tell them that everyone is under surveillance. Point them the security cameras, the magnetic tags, and the security guards. Mention that a shoplifter will be arrested, banded from stores and malls, have their images display in public and would be sent to court or even to jail. Make sure your teen understands the law.

Top 4. Don not Give Much More Punishment
When your child shoplifts, you should follow through with stricter consequences. Take him back to the store and apologize for the shoplifting. It's a embarrassment but also an everlasting lesion for the child. However, do not make further punishment, especially physical punishment, because it could make your child more likely to engage in even worse behavior.
Top 5. Be Good Friends with Your Kids
Try to be a good friend of your kid. Always have a heart-to-heart talk together. Know what is in his mind and do psychological counseling when he is under stress.
What to Do When You Are Suspected of Shoplifting
In some cases you might be suspected of shoplifting. You might be detained by a store or mall security office. If that happens, you should explain that they're mistaken in the first place. Ask them to provide the security camera evidence that can prove you are a shoplifter, and never be afraid of calling the police. Keep it in mind that the store or mall security office has no rights to false imprisonment.
In most cases, security officials who don't have a case against you know it, and most are unwilling to risk a false arrest or imprisonment claim.
Shoplifting laws
Shoplifting is considered a form of theft and is subject to prosecution. The shoplifting laws vary a lot in different states in US, like the shoplifting laws in California are different with shoplifting laws in Florida. In most cases in the US, store employees and managers gave certain powers of arrest. For more information, refer to the shoplifting laws descriptions.