When you type online CCTV camera in the search box, you may be interested to know 3 things (Click to get the right amount of information you need):
#1. Viewing Online CCTV Cameras
Step-by-step guide to view IP cameras online
Top online security camera viewer (free download)
Online IP cameras with No contract & Internet
#2. Buying CCTV Cameras Online
Online CCTV camera price range
Best budget online security cameras
#3. Saving Clips of IP Cameras Online
Upload online IP camera recordings without subscriptions
Today, we'll walk you through what you care most about the online CCTV camera, with more to be discovered than the listed above. If you have any other questions about online IP cameras, you are very welcome to comment below and start a new discussion.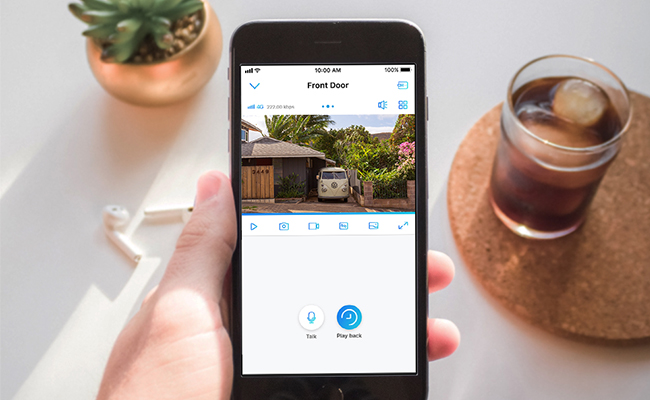 #1. Viewing Online CCTV Cameras Remotely
Oftentimes we are asked about online CCTV cameras, and the requirement goes something like "I'd like to be able to get online IP camera view", "streaming IP camera online video feed to our phones/work computers" or "accessing cameras easily online without requiring subscription".
Either way, your goal for online IP cameras could be easily met, with or without the Internet. Just read the necessary information about online security cameras for home and follow some simple steps below.
Online CCTV Camera: How Does It Work
In fact, all IP cameras are online CCTV cameras or network cameras, and can be viewed directly online. They send and receive data via the Internet. So as long as you have network (no matter inside or outside the LAN, and no matter it is WiFi or cellular network), you can get the online viewing of CCTV cameras via smartphone, tablet, PC or web browser even thousand miles away.
Note: Battery powered online security cameras are designed not to be compatible with the web browser in order to save the battery life. You know, the online viewing of wire free CCTV cameras could drain the battery life very quickly.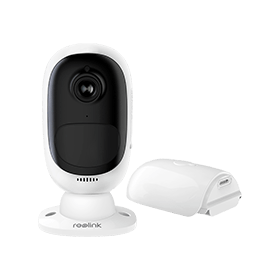 Reolink Argus 2
100% Wire-Free Starlight Camera
Rechargeable Battery & Solar Powered; Outdoor/Indoor Protection; 1080 Full HD; Starlight Night Vision; 2-Way Audio; Live View Anytime Anywhere.
View Online IP Cameras Remotely: Step-to-Step Instructions
So how to view online CCTV cameras exactly?
To start off, an online IP camera viewer is needed, which could be a manufacturer customized smartphone app/PC client, third-party software or a web browser. Just connecting the online security cameras with these IP camera viewers, you are free to view the online IP cameras whenever you want.
(Check the top 10 online security camera viewers here, download one and get started.)
Some quality online CCTV cameras can support all types of online CCTV camera viewers, including app, client and web browser, without monthly fees or subscriptions, and take you just a little understanding of networking to view online. Take Reolink cameras as an example:
With the manufacturers' free online CCTV camera viewer (Reolink App and Client) available on iPhone, Andriod phone, laptop and computer, you can view CCTV cameras online in 3 simple steps:
Step 1: Download the online IP camera viewer to your phones or computers.
Step2: Launch the software and enter a unique ID number (UID) to add online security cameras.
Step3: Click the camera and then you can get the online viewing of CCTV cameras remotely.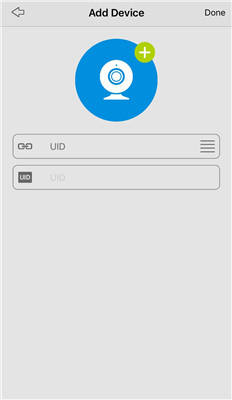 Usually, this is all you need to learn to get your Reolink IP cameras online. Well, if you are using other online CCTV camera brands or some third party online security camera viewers, port forwarding is a general way to go. Click here to find comprehensive port forwarding set up guide.
If you need to put up some online CCTV cameras in areas with no Internet and want remote viewing, 4G security cameras running on cellular data is the only choice for you.
Bonus: Want to buy online CCTV cameras? Here we've selected some top-selling models for you in the second part, all provide easy access online with free online CCTV camera app, no subscriptions, and no monthly fees.
Online CCTV Camera Live
Online security camera live online is totally another thing. Most online CCTV camera live will broadcast real-time events from public surveillance cameras by sending the online security camera live stream directly to the website server, and provide you with the weather, traffic information, etc.
However, some users are reported to be on the online CCTV camera live website without their knowing. Isn't it horrifying that anybody can access someone's private home cameras?
Well, according to the security expert, Daniel, online CCTV camera hack is mostly because the user didn't change the password from default which was something like admin or 12345. The site probably just pings every device on the net and try if one of default passwords works.
So remember to create a strong password for your online CCTV camera viewer. And also make sure you get an online IP camera that is secured with advanced encryption technology, such as SL encryption, WPA2-AES encryption and SSL-TLS enabled to prevent exposure of your privacy.
#2. Buy Security Cameras Online at Best Price
Online CCTV camera shopping gives you far more choices and can save you a big sum of money! But don't buy every online security camera commercial. Oftentimes, the online CCTV camera price is cut by like half at the cost of short or no warranty and no after-sell support.
And this happens mostly to some unauthorized retailers and online vendors. So be careful when you purchase CCTV cameras online from those shops on Amazon.
If you want to buy security cameras online with high quality and full warranty, the safest way is to get one from the security camera online store and take opportunities of holiday sales and activities.

Another trick of online security camera shopping is to discover some foreign online CCTV camera brands that are devoted to offering quality yet affordable security camera solutions to everyone. You have to admit, the relatively low labor cost is indeed a big advantage for some overseas manufacturers.
Based on that, here are top 3 hot selling models for you, with best online CCTV camera price available and free shipping worldwide including US, UK, Australia, Canada, etc.
Top 1: Wire-Free Rechargeable Online IP Camera: Reolink Argus® 2
This online IP camera is packed with a free Reolink online CCTV camera app and PC client, and can be accessed directly via your smartphone and PC in 3 steps, and is 100% secured with all advanced encryption protocol.
$129.99 from Reolink Official Online Store
Top 2: 1440p Easy PoE Online CCTV Camera: Reolink RLC-410
This IP camera can easily deliver 1440p super HD online security camera live to your phone, PC, tablet and web browser via the free online IP camera viewer Reolink client. You are always connected with this online CCTV camera.
$59.99 from Reolink Official Online Store
Top 3: Plug and play Online Security Camera System: Reolink RLK8-410B4
This online IP camera system saves locally to its NVR and needs no subscriptions to get online CCTV camera live and storage. You can easily get access to all cameras with a free online CCTV camera app.
$459.99 from Reolink Official Online Store
Discover more online security cameras for home here, and download online CCTV camera live software for free here.
#3. Online IP Camera Cloud Storage Non Subscription Alternatives
Cloud storage helps you save the footage of IP cameras online, usually with a subscription or monthly fee for a limited period of time, like 30 days, and it can cost you much in the long run.
So what are the options for online CCTV camera storage without monthly payment?
Actually, if you want a non subscription security camera with basic user friendly functional playback, you just need an online IP camera with SD card or a NVR online security camera system to save locally. And then you can playback the recordings on the mobile app, PC client, TV or other monitor.
Another choice is to save the security camera recordings on a hard drive on your PC or upload recordings to an online server by using FTP without subscriptions. In that case, you don't need to afraid that someone will delete the hard drive data, or worry that the thief may take the NVR with all evidence.
Learn how to record online CCTV camera recordings to your PC directly here, and how to build an FTP server and set up FTP in Reolink Client in steps here.