Good news: your hands are NOT tied if you want to remotely view a site without WiFi or Internet.
And that's mainly credited to the LTE security cameras which operate on a cellular mobile network, independent from power source and Internet connections.
If you're still not familiar with LTE cameras, you should be. Today we've prepared everything you'd want to know about the LTE enabled security cameras, including but not limited to their definition, setup, recommendation and troubleshooting tips.
Content:
What Are LTE Security Cameras
Before we dive into the nitty-gritty of LTE security cameras, firstly let's figure out what the "LTE" means.
LTE, short for Long-term Evolution, represents a high-speed 4G mobile communications standard, which is the fastest wireless network for mobile devices. It is often marketed as "4G LTE" to display substantial improvement over the 3G technology.
Now, back to business, 4G LTE security cameras are the video surveillance cameras with built-in LTE to work in places without a power source and the Internet.
That is to say, a micro SIM card is required for the security cameras with LTE (click here to learn how to choose SIM card security cameras). And you may purchase the data plan from supported mobile service providers like T-Mobile.
Basically, the 4G LTE mobile security cameras for sale now are battery-powered, and some might offer the optional solar charging for continuous juice like the 4G LTE cellular security camera Reolink Go.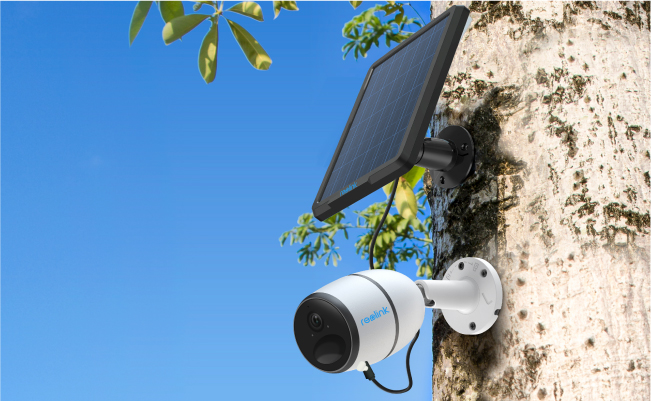 Quick Ways to Set up LTE Security Cameras
Feel unsettling about the troublesome camera setup process? Relax, setting up an LTE security camera is much easier than you expect, if you have done enough homework.
What You Need:
A high quality 4G LTE security camera
A SIM card from supported suppliers
Necessary accessories for installation
LTE mobile security camera app
Preparations:
#1. Make sure the LTE security camera you choose is of compact design and offers at least 1-year warranty plus easy-to-reach customer support. (We've covered the insider tips to choose the best LTE security cameras in this post.)
#2. Normally the sellers of 4G LTE security camera systems would list their supported mobile service suppliers on the product page. Do remember to check out the information (as well as the required SIM card size) before you buy one from a random provider.
#3. Ensure the site you want to monitor with LTE mobile HD security cameras is within cell coverage. And you may test if you can receive good cellular signal with your phone first.
#4. For the outdoor LTE security cameras, ensure they are weather-resistant enough to brave the elements (check their IP ratings on the product page, should be at least IP65). Adding protective skins can also better protect the cameras against harsh weather conditions and external damages.
Simple Steps to Set up LTE Cameras within Minutes
Step 1: Insert the battery and SIM card into your LTE security cameras.
Step 2: Install the security cameras over LTE in your desired place with the installation accessories (normally included in the package if you buy from top security camera brands).
Step 3: Download the free and customized wireless LTE security camera app to your phone.
Step 4: Launch the app, enter the UID and password of your smart LTE security cameras, and then you can watch the live streaming on your phone.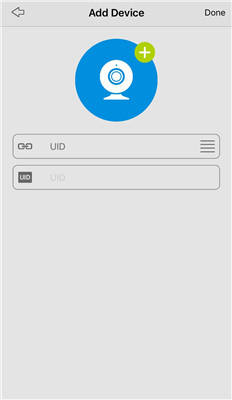 Step 5: Go to the device settings and set up some basic features, like enabling push notifications or email alerts, opting to record on SD card or Cloud storage.
Check Out These Facts Before You Buy LTE Security Cameras
As the LTE security cameras are still not so prevailing in the market, it is understandable that you may have various questions about them.
Here we've rounded up some of the frequently asked questions about 4G LTE security cameras, and you may add yours if you have anything confusing in your mind. We would be willing to help you out as we can.
1. If I Don't Use T-Mobile as My Cellular Service, Can I Still Use Them for My LTE Cameras or Will I Have to Change Cell Phone Service over to Them?
If T-Mobile is the supported data provider of your LTE security cameras, you simply need to purchase a SIM card from them to use with your cellular-based security cameras.
No matter what your cell phone service is, you can simply view the 4G LTE security cameras on your mobile phones, as long as the monitoring site is within the good signal coverage. So there is no need for you to change your cell phone service.
2. How Much Data Does a 4G LTE Security Camera Consume Per Day?
The data consumption of an LTE security camera varies with the bitrate, the number of motion detection events, live viewing duration, etc.
Taking the LTE battery security camera Reolink Go, for example, its default bitrate is 1.5Mbps (for the mainstream, up to 2Mbps) and 160kbps (for the substream, up to 512kbps).
If you access this solar LTE security camera in mainstream for about 1 minute per day (or in substreams for 12-15 minutes per day), you'll need 1GB data monthly.
Note that the actual data usage depends on specific scenarios. But you may adopt the following tips to maximize the cellular data consumptions:
Lower the security camera resolution and bitrate for live viewing or playback.
Reduce false alarms triggered by your outdoor LTE security cameras.
Place your 3G/4G LTE security cameras in sites within good cellular signals.
Avoid placing the LTE enabled security cameras in heavy-traffic areas.
3. Can LTE Security Cameras Connect to the WiFi Network?
It depends on whether the LTE security camera you choose allows for this or not.
Some 4G LTE security cameras, actually offer you the option to connect to the 4G or WiFi. But considering the relatively high price of LTE home security cameras, the traditional wireless security cameras would be a more cost-effective option for the places with WiFi network.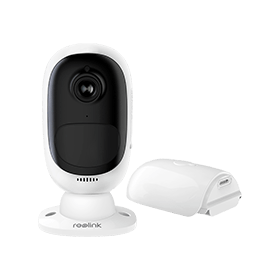 Reolink Argus 2
100% Wire-Free Starlight Camera
Rechargeable Battery & Solar Powered; Outdoor/Indoor Protection; 1080 Full HD; Starlight Night Vision; 2-Way Audio; Live View Anytime Anywhere.
Recommended LTE Security Camera for Your Option
To help you pick the best LTE security camera, we hand-selected one of our favorites based on a comprehensive breakdown of features and prices. And the winner goes to the battery and solar LTE security camera – Reolink Go.
This 3G/4G LTE security camera features 1080p high resolution, starlight night vision and smart PIR motion sensor, enabling you to stay informed both day and night.
Once motion is detected, you'll receive instant push notifications, sound alarms and email snapshot on your mobile phone – an ideal option for your barns, farms, boats, vacation homes, sheds, cabins, etc.
| | |
| --- | --- |
| Resolution | 1080p |
| Color | White (skins available) |
| Weatherpoof | IP65, for indoor & outdoor |
| Connection type | Cellular |
| Power source | Rechargeable battery & solar panel (optional) |
| Cloud storage | Yes |
| Local storage | Yes (up to 64GB SD card, not included) |
| Mobile app | Yes |
| Night vision | Starlight (up to 33ft) |
| Alerts | Push notifications, siren, emails & customized voice-recordable alerts |
Watch the crystal-clear videos captured by this LTE enabled security camera.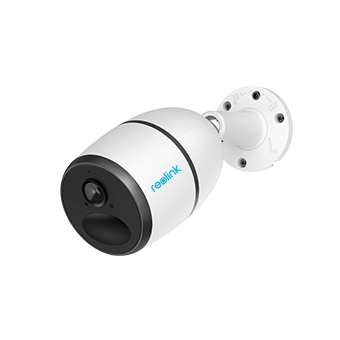 Reolink Go
100% Wire-Free 3G/4G LTE Mobile Camera
No WiFi & Power Needed; Rechargeable Battery or Solar Powered; 1080p Full HD; Starlight Night Vision; 2-Way Audio; Live View Anytime Anywhere.
Troubleshooting Tips for Your LTE Security Camera Connection Failed
Your LTE security cameras suddenly lost connection or displayed "Connection Failed"?
Try out the following troubleshooting tip and hopefully they would help you fix the issues.
Confirm if you can access the 4G LTE security camera on your phone via WiFi or cellular data.
Check if the place where your LTE cameras are installed has good cellular signal with your phone.
Place your security cameras with LTE in another site to see if it works.
When you access the 4G LTE mobile security camera for live viewing, switch to resolution to Fluent to check if it still fails.
Restart the 4G LTE security camera systems.
Contact the support team of your LTE mobile security cameras for professional advice.
Still got any questions about the LTE security cameras? Please leave your comment down below and we'll get back to you as soon as we can.