This can be every landlord's nightmare:
A bad tenant living in your premises refuses to pay rents, damages your furniture and decorations and makes a loud noise that disturbs other renters.
To deal with problem tenants who bring great trouble to you, simply sending messages or making calls is not enough: those bad tenants may just ignore that.
But it doesn't mean that your hands are tied.
Try out the following tips to deal with difficult tenants and run a safe and profitable rental.
Contents:
How to Deal with Bad Tenants Who Don't Pay Rents
No-payers are the classic bad tenants who may make up dozens of excuses for the late payment, like forgetting to pay or temporary unemployment. What's worse, they may ignore your messages and decline your calls.
To deal with such problem tenants, take the useful solutions below:
Solution 1. Negotiate the Rent Payment with Tenants
For tenants who are actually experiencing cash flow shortage with relevant proofs, you may negotiate with them and offer special payment alternatives.
Possible payment options include dividing the monthly payment into weekly partial payments and submitting late fees for past-due rents.
Also remember to update the leasing contracts between you and the renters when new payment options are structured.
Solution 2. Ask the Difficult Tenants to Vacate Your Rooms
To deal with bad tenants who stop paying rents on purpose, just ask them to vacate your premises voluntarily.
If they refuse to do so, warn them that you may issue an eviction notice and tell them about the aftermath of an eviction as well: both their rental and credit records will be altered and they can be turned down by future landlords and job opportunities.
Can you evict a bad tenant who threatens you or damages your properties? Find the explicit answer and the detail eviction process in part 2.
Solution 3. Track Your Tenants' Rent Payments
Even when the difficult tenants promise that they will stick to the lease and pay rents on time, it is still essential for landlords to check their payments each month.
Once the tenants fail to pay rents before the due date, you may have to serve them legal eviction notices and prorate late fees as well, letting them know the importance of paying rents punctually.
Dealing with Problem Tenants Who Damage Your Property or Conduct Illegal Activities
Dealing with bad tenants who damage your properties or conduct illegal activities within your premises may be enough to drive you to the brink.
If you are in such situations, try out the feasible solutions below tested by many landlords and property managers:
Solution 1. Set Up Security Cameras to Prove the Damages & Illegal Activities
Even professional property managers may not be able to check what's going on within your rental properties, let alone to keep an eye on the difficult tenants 24/7.
But security camera systems will stand guard keenly in your premises day and night.
Not only can they catch tenants who damage your properties in the act, but also allow you to check if there is abnormal foot traffic or unknown individuals around your building.
With security cameras installed, criminals are also less likely to conduct illegal activities including drug-related criminal activities, acts of violence, fraud in or near your rental units, making your premises safer places to reside in.
The video footage below, recorded by Reolink RLC-420, captures an attempted car theft in front of a building. Luckily, the car owner received instant alerts and warned the thief away.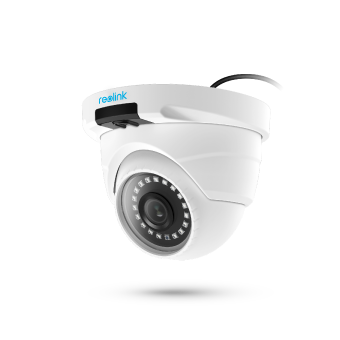 Reolink RLC-420
PoE Dome Security Camera with Audio
5MP/4MP Super HD; Outdoor/Indoor Protection; 100ft Infrared Night Vision; Audio Recording; Smartphone Remote Access & Control.
Takeaway: If you are not sure about whether landlords owe the right to set up security camera inside or outside the properties, click here to learn when and where landlords are allowed to put up surveillance equipment.
Also, to avoid any privacy disputes, remember to include clauses that prove tenants are aware of security cameras in the lease and inform your tenants that they are under surveillance at public places in your buildings as well.
Solution 2. Hire a Property Manager If Necessary
Another possible solution to get rid of difficult tenants in your rental properties is to hire a professional manager, rather than deal with bad tenants on your own.
This is especially helpful for property owners who are over their 60s and don't have any spare time.
Professional managers will help you settle the terrible renter issues effectively, saving your time and labor to a large extent.
Solution 3. Call the Police for the Other Tenants' and Your Safety
If you identify nefarious and suspicious activities in your properties with signs like excessive foot traffic, strange smells and bright lights (find more suspicious signs here), call the police immediately for your tenants' and your safety.
To help the police solve the case faster, spare some time to do these two things:
• Collect evidence (security camera footage, records of strange foot traffic and the unknown person on the premises)
• Talk to the other residents and ask them if they have found anything abnormal
Solution 4. Issue an Eviction Notice: The Last Option
In some extreme cases, bad tenants will refuse to pay rents or keep violating the terms of the lease. When the other solutions won't work, eviction is your best way to get rid of aggressive tenants.
To evict a bad tenant, follow these steps:
#1. Send an eviction notice to the problem tenants. The notice shall include the reasons for eviction and the number of days that tenants shall comply with your request or vacate the premises.
#2. If they fail to do so, go to your local courthouse and file the paperwork for an eviction. Remember to take some time to collect as much solid evidence as you can.
#3. Attend the trail. Bring all the supporting materials proving you have valid reasons to evict a bad renter.
#4. Schedule an eviction date after winning the case. When you receive the judgment against the difficult tenants, you can request the local police to remove the bad tenants out of your premises physically.
Important: Even though the eviction process can be long, you should NOT conduct self-help eviction, which includes but is not limited to changing locks, turning off utilities, removing tenants' properties from the rental units and even threatening the bad tenants.
All these actions are prohibited by nearly every state in the United States. By taking illegal evictions, you will get in trouble for landlord harassment.
Dealing with Problem Tenants Who Disturb Other Renters
You, the landlord, must feel frustrated when seeing dozens of complaint messages against the noisy renters in your mailbox.
To help you settle down the disputes among renters, we've collected some of the practical solutions for your reference:
Solution 1. Stay Calm When Dealing with Terrible Tenants
Obviously, to get rid of bad renters, the best way is definitely not to shout or yell at them.
Instead, you may take some time to calm and communicate with the tenants straightforwardly and firmly.
By treating your tenants in the way that you want to be treated, you may find that your tenants are more responsive to your words and become more willing to stop annoying their neighbors.
Solution 2. Stick to the Terms and Regulations in Leasing Contracts
Once tenants decide to sign contracts with you, they are supposed to read all the terms carefully and agree to follow such regulations.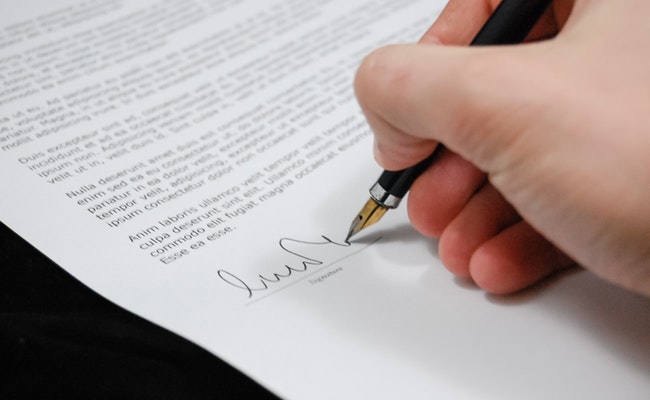 If tenants fail to obey the rules about what they can and can't do within your properties, you may confront them with solid evidence like security camera footage and even "threat" them with no contract renewal and eviction notices.
Solution 3. Stop Renewing Lease with Difficult Tenants
Another possible way to deal with bad tenants is to send them notices for non-renewal of contract when the lease is about to terminate.
Just in case some terrible renters may damage your properties before moving out, remember to emphasize that tenants can only take their security deposit back when nothing inside the rooms is damaged.
Note: Generally speaking, landlords are not required to provide reasons for choosing not to renew a lease. But there are some exceptions. So, before sending a non-renewal notice, check with the local laws or consult a lawyer.
Have you ever experienced nightmares brought by problem tenants? How do you deal with bad tenants? Share your solutions with other landlords who are facing the same issues in the comment below!
How to Avoid Bad Tenants in Your Properties: 7 Useful Tips
Instead of racking your brains to ask bad tenants to move out of your premises, you may prevent trouble renters from accessing your rental properties in the very beginning.
Here are some useful tips for eliminating problem tenants from your rental units.
Tip 1. Conduct a Throughout Background Screening
Before signing a contract with your new tenants, it's necessary that you conduct a comprehensive background screening which will help you weed out the problem renters.
What can you do to conduct a "throughout" tenant background screening?
It includes (but is not limited to):
• Ask the potential tenants to complete an application form with details you want to know (employment, lifestyles, pets and so on)
• Run a credit check and confirm if there is anything abnormal in your tenants' credit history
• Order background check services from professional companies that provide you detailed reports on your renters' past evictions, criminal history and public records as well
• Contact your potential tenants' previous landlords if necessary
• Ask the future renters simple questions about their lifestyle, reasons to move out from the previous apartment when you show them your premises
Tip 2. Build a Good Networking with Landlords Around Your Area
In fact, to get rid of bad tenants in their buildings, some landlords may assist problem tenants to find new homes and their targets can be your premises!
To avoid bad tenants in your rental units, it is best for you to build a good networking with nearby landlords and property managers.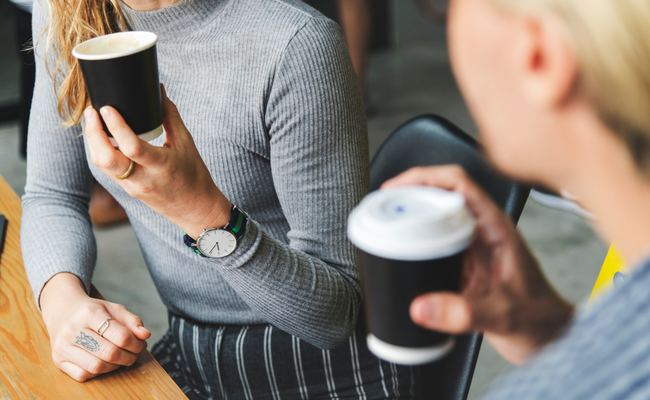 By doing so, you are able to communicate with each other about the tenants' credit to prevent bad tenants from renting your properties.
Tip 3. Understand Local Laws and Regulations on Renting Issues
Leasing laws that regulate landlords' and a tenants' rights and responsibilities vary from state to state. With sufficient understandings of local leasing laws, you will know how to protect your properties and get rid of trouble renters in a legal way.
When you find it hard to learn about the legal terms on your own, consult your lawyers on how to draw up a leasing contract that is in accordance with laws and protects your rights.
Tip 4. Keep Both Written and Digital Records of All the Documents
After signing contracts or other legal documents with the new tenants, as responsible landlords, you need to keep all these papers well maintained and saved.
Aside from the paper version of the legal documents, it is best for you to keep a digital one as well.
By doing so, you are able to lower the risks of losing the documents and prove the legal binding between you and your tenants even if the paper version is damaged accidentally or on purpose.
Tip 5. Put Up Obvious Warning Signs in Your Premises
Obvious warning signs like "No Excessive Noise" & "No Trash in Hallway" hang up within your premises can serve as strong reminders to the residents living in your rental properties.
When the other tenants obey such rules and maintain a good environment inside the premises, the new tenants will follow suit as well.
Tip 6. Mind Your Tenants to Obey the Rules
Signing a contract isn't solely about putting the names of both parties on a legal document. To avoid problem renters, you may ask them to read the contract very carefully and follow all the requirements written on the contract.
If they refuse to do so, you may refuse to lease a room to them as well. Also tell them you are free to take legal actions against them once they violate any terms and conditions.
Tip 7. Send Emails or Formal Notifications to Every Resident
When you are going to alter the rules or regulations to be followed by the tenants, it is best to inform all the tenants via email, hard copies or other possible ways.
Just make sure that every resident in your premises receives that information. Or else, you may get tenants' complaints with excuses like "I have never heard of that".
Resources:
① An OP of BiggerPockets: Help! I have inherited a bad tenant. Is there something else I can try before I serve her an eviction notice?
② A City-Data's User: We desperately need help getting rid of bad tenants. If anyone can think of anything that will help, please contact me asap.
③ A Brownstoner's OP: My tenant owes me rents of two months. How to deal with these bad tenants?
④ A Redditor: A guy living in my mother-in-law's house stopped paying rent 2 months behind. Can anyone tell me what can be done to get rid of this problem tenant?