Indeed, you can buy a cheap used security camera with only dozens of bucks, or even ONLY $5.
Seems too good to be true, right?
Yep, that's why you need to read this complete guide before you buy used CCTV surveillance cameras.
Here you'll check the main pros and cons of both used & brand-new security cameras, and bonus tips to buy and use second hand CCTV cameras.
You Can Skip To:
#1. Used Securitiy Cameras: Pros & Cons
#2. Brand-New Cameras: Pros & Cons
#3. Bonus Tips to Buy & Use 2nd Hand Cameras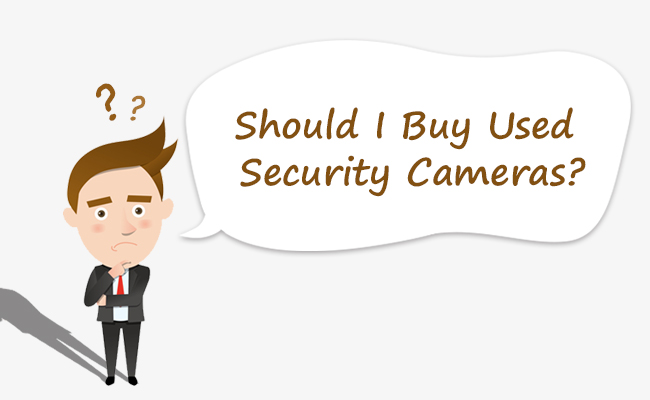 #1. Used CCTV Security Cameras & Systems for Sale: Pros & Cons
There are a lot of used home security cameras for sale on eBay, Gumtree, Amazon, etc. with a price range of $5 — $200.
In some cases, you may buy a used outdoor PTZ security camera in good condition with about $50 (the brand-new one may cost about $200) .
But in some circumstances, you may spend dozens of dollars on a crap second hand security camera.
So better check the pros and cons of used security cameras & systems first.
1. Top 2 Pros of Used Surveillance Cameras & Systems
The main adavantages of second hand CCTV cameras for sale typically inlcude:
1) You can buy a 2nd hand CCTV camera with extremley favorable price.
The second hand surveillance camera prices can be 2-4 times lower than that of the brand-new ones.
For example, you might get used security camera from many brands, like Arlo, Swann, Samsung, etc. with $50 — $100 for each one, while the original prices would be hundreds or even thousands of dollars.
So going with used CCTV cameras with DVR/NVR would be a budget-saving option.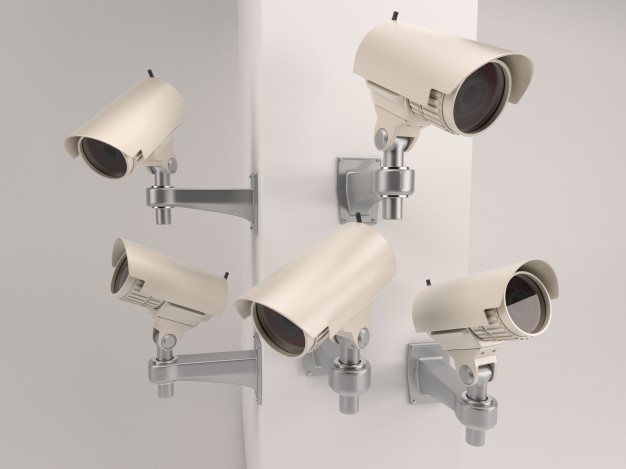 2) You don't need to spend too much time on the second hand security camera & system configuration.
The previous owners of the second hand surveillance cameras normally have configured the cameras when they got them.
So you don't need to spend extra time re-configuraring the basic settings of the used CCTV cameras and kits, such as motion detection settings, recording schedule, etc.
But wait. Such convenience sometims would lead to privacy issues.
Get the details in the "Cons" part below.
2. Top 4 Cons of Second Hand Wired & Wireless Security Cameras
Used WiFi and PoE security cameras for sale would come with the following disadvantages that you may not be aware of:
1) You might be "watched" by the original owner of the used security camera equipment.
I read many related news about the used CCTV camera system privay security.
And I am really impressed by a thread posted by an OP on a forum. He said that he bought and returned a set of WiFi cameras, and he didn't delete the account. Now he could watch the newer owner!
What a creepy dream!
So if you buy a used CCTV camera set, you will put your privay in danger.
2) There would be no product warranties for your second hand wired or wireless security cameras.
If you opt to a refurbished security camera, you cannot get the product warranties that you deserve.
And you can't confirm whether this camera is legally owned by the seller.
What if you you buy a reconditioned security camera from a thief? Then you might be considered as the "helper" of the criminal.
You may be involved in the case investigation if you buy a stolen second hand security camera from a thief.
3) You may buy an "old man" used security camera with inferior quality.
You cannot tell whether the renovated security camera is still in good condition until you put it into use.
Sometimes you may get a broken-down recycled security camera.
For example, when you use the second hand security camera at night, and find that the IR LEDs are inoperative. Then this camera is just useless at night.
So don't get tricked by the price trap.
4). The used security cameras may"die" after several days.
You have no ideas what kinds of wear and tear the second hand security cameras have gone through, meaning they could only stand for just a couple of days.
If you buy a used dome security camera for your front porch, and it stops working after several days, your money for the camera is "gone with the wind", and then you are forced to spend extra money on a new camera.
So why not just simply go for a brand-new security camera for a CCTV camera top brand at the first beginning?
Go on for more details on brand-new security cameras.
#2. Brand-New Security Cameras: Pros & Cons
Compared with the used CCTV cameras, brand-new ones are much more expensive — perghaps that's the only drawback of the first-hand cameras.
But the advantages of brand-new surveillance cameras would outsmart the disadvantages greatly.
Pro 1. You'll get a high-quality security camera.
A new camera that has never been used by anyone would be undoubtedly much more robust than used CCTV cameras.
The housing and the inside components of a brand-new security camera system have never gone through any wear and tear.
So the lifespan of the brand-new cameras can last longer than that of the used ones.
For example, you buy a used security camera with $10, and it only stands for a month, so you pay $10/30 ≈ $0.3 per day.
You purchase a brand-new security camera with $60, and it can stand for 2 or more years, so you pay $60/730 ≈ $0.08 per day.
In a long run, buying security cameras that are brand new is even much more cost-saving!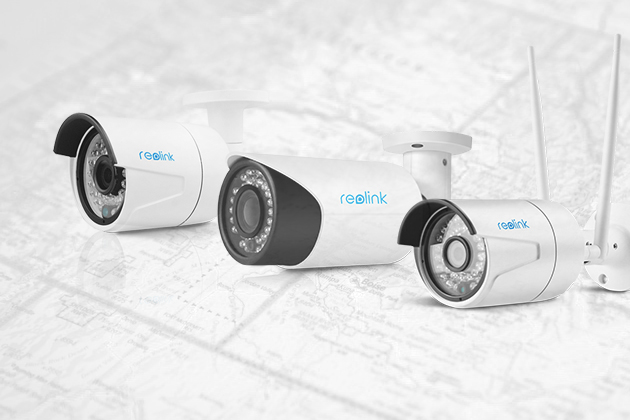 Pro 2. You'll get ensured product warranties.
Reliable security camera companies, such as Reolink, usually provide 2-year warranties for their IP camera systems.
You can enjoy the top-of-the-line after-sales services and best product warranties when buying a brand new security camera direclty from the manufacturer.
Pro 3. You can buy brand-new security cameras almost wherever you are.
You can simply sit on your computer and order a first hand security camera by a click of mouse.
In terms of used security cameras, you may need to check the cameras in person before buying them, which would waste your time.
Take Reolink as a typical example.
Reolink offers FREE shipping on all orders, and their products can be shipped to 200+ regions. You can just stay at home and wait for the arrival of your security cameras.
If budgets hold you back on buying brand-new security cameras, you can take a look at the recommended list of best cheap security cameras here.
"Cheap" doesn't necessarily mean low quality. There are many affordable DIY security cameras with high quality.
You can take a look at RLC-410 — the best budget PoE security camera.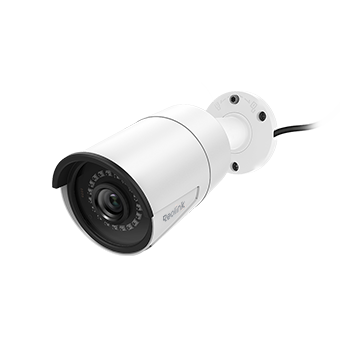 Reolink RLC-410
PoE Bullet IP Security Camera with Audio
5MP/4MP Super HD; Outdoor/Indoor Protection; 100ft Infrared Night Vision; Audio Recording; Mobile Remote Access & Control.
With only $60, you can get a brand-new and robust 5MP Super HD camera. You can take a look at the clear video captured by this camera.
Video Transcript
In the video, you can see a crystal scenery captured by this Blue Iris HD camera that a ship is cruising on the sea.
You can even see the far-away water wave through this Blue Iris outdoor & indoor camera thanks to its high resolution.
You can also take a look at the below chart to get several brand-new security cameras under $100.
| | | | |
| --- | --- | --- | --- |
| Our Picks | #1 | #2 | #3 |
| Product Name | Reolink RLC-410 | | |
| Product Image | | | |
| Product Descripton | A 4MP or 5MP PoE outdoor & indoor camera | A pan tilt wireless indoor security camera | A 100% wire-free rechargeable outdoor camera |
| Price | $59.99 | $79.99 | $91.99 |
Please keep it in mind that for security cameras, saving a few bucks by buying second hand ones isn't worth the potential safety risks involved.
If you stick to second hand security camera bundles or kits, there are several tips to help you get the best used security cameras in NY, Hawaii, Houston Texas in the US, UK or other countries.
#3. Bonus Tips to Buy Used Security Cameras
Here we list top 4 tips to help you buy the best second hand security cameras, and how to use them without risking your privacy.
Tip 1. Visually check the quality.
You can follow the below simple steps to identify if the used CCTV camera is still robust from the apperance.
Step 1. Check if the wires are all in good conditions.
Step 2. Check whether there are wears and tears in the security camera housing.
Step 3. Check the LEDs visually to see whether they are broken or not.
Tip 2. Ask for the original documents.
For the after-sale services, don't forget to collect the documents from the seller. This would also prevent you from buying a stolen security camera.
Tip 3. Check the time and make.
You are looking for a used security camera, but it doesn't have to be ancient.
Please confirm the year of manufacturing of the security camera from the seller, and double-check the same information on the security camera online shop.
It's inevitable for you to meet the seller face to face if you need to check the used security cameras.
In order to ensure your personal safety, you can meet the seller during the day while accompanied by your family or friends.
Meeting in a coffee shop at noon generally works very well.
Tip 4. Modify the password of the used security camera at once.
To ensure your privay security, correct the password upon you install the camera, so the origianl owner cannot access your camera.
A complex password would also help to stop awful hackers.
So should you a refurbished camera?
In a long run, a brand-new security camera is the best option.
For a short term, like several weeks or months, you can go for a used surveillance video camera.
If you have questions or any ideas you wanna share with use, please leave them in the comment below!