Have a security camera installed in your home, and then you have nothing to worry about? Things can't be so easy.
While you might think that your security system is top-of-the-line, experts say that most actually aren't. Even the best security systems could use a little shoring up, and the fixes are usually fairly simple.
Here are some common problems with home security systems and some easy fixes that you can implement right away, so that your home is as safe as you can make it.
Top 6 Home Security System Problems and Fixes to Make Your Home Safer
Even a really good security system has flaws. Make sure that you know what those flaws are, so that you can resolve them. Then you will go a long way towards making your home safer. Here are the top 5 common problems with a home security camera, along with the easy fix solutions.
NO. 1 Problem and Fix of Home Security Systems
Problem: Piecemeal Security Products
One of the security system problems is that sometimes people put several pieces of security equipment together. Different security equipment may not be compatible with each other, causing problems.
Fix: Get Entire Security Systems from the Same Company
To solve the incompatibility problems caused by piece meal alarm system components, you can simply spend a bit more and get your entire security system from the same company installed at the same time. That way you can be sure that all of the components will work together perfectly. Security cameras from reliable and highly acclaimed security companies will give you more confidence in product quality and more sense of safety. If you want some recommendations about top security camera systems, Reolink is a good choice.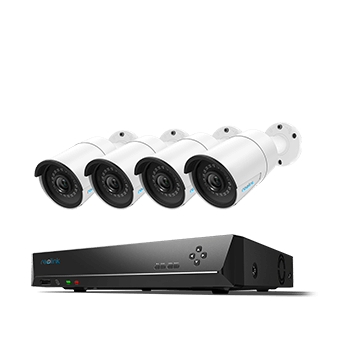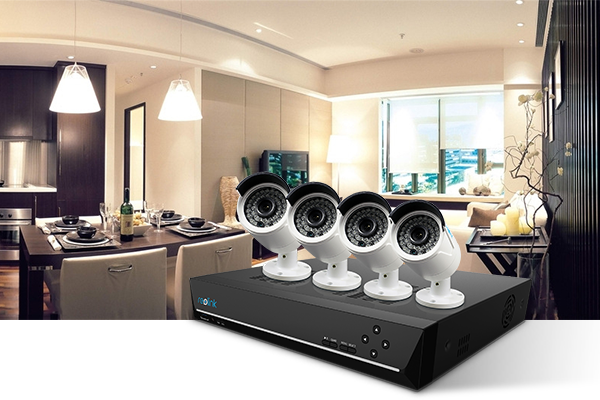 NO. 2 Problem and Fix of Home Security Cameras
Problem: Use Security Camera's Default Password or Easy Codes & Passwords
News reported that certain private video streams from IP cameras are open to all on the internet. Those unsecure IP cameras will leak your private information for anyone to view, which is pretty dangerous. This is partly due to the reason that users didn't change their cameras' default username password.
Fix: Change Default Password and Make Codes & Passwords Difficult to Guess
Security cameras are made to offer security, not to let anyone view your surveillance footage. To prevent other people from peering into your private life, you ought to be sure to change the default password for your security camera and create a new one.
Not only do you want alarm system passwords and passcodes difficult to guess, but you want them to be completely different from any other passwords or codes that you use. If someone can find out about you on social media, they will be able to brute-force your password if you make it easy. Make sure you use passwords that are not based upon information available online.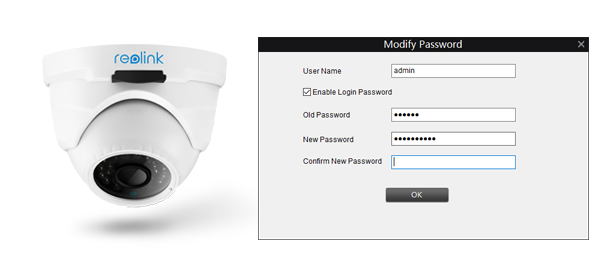 NO. 3 Problem and Repair with Security Camera Systems
Problem: Security Cameras Have Incomplete Alarm Coverage
This is another common problem with home surveillance cameras, namely: the limited surveillance area. Having the best alarm in the world does no good if someone decides to enter your home through an area not protected by the camera.
Fix: Shore up Security Gaps
The installation of a security camera, to some degree, decides if it can work for its best. Choose a high and broad angle when installing a home security camera. Make sure that all entryways are covered and that your surveillance camera grid does not have any glaring open spots.
Make sure that every window and door is fitted with an alarm and that includes the second floor, since doors and windows are the most vulnerable parts which are mostly like to be intruded.
You may also like:
Top 7 Easy DIY Ways to Secure Your Home Windows
Top 8 Ways to Secure Back Doors from Intruders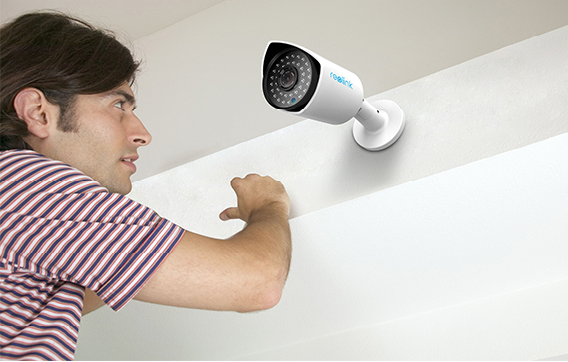 No. 4 Problems and Fix of Surveillance Cameras
Problem: Home Security System False Alarms.
False alarms are an extremely common problem of home security cameras. It is annoying to constantly receive alarms just because trees move in the wind or birds fly past your window. Human error, false installation, and malfunctioning security system, etc. can lead to false home security alarms.
Fix: Create Masking and Set Motion Detection Sensitivity
One of the best ways to troubleshoot false home security alarms is to use mask feature to avoid motion detection in certain areas. For example, if you install an outdoor security camera in your backyard, where there is a large tree. Then you can add a mask to the tree, so that motion detection will not be activated because of tree waving in the wind.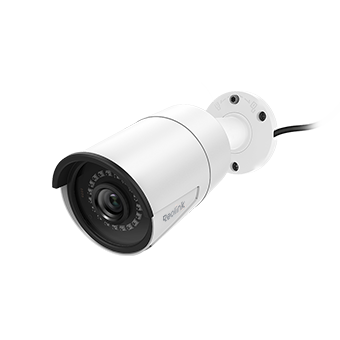 Reolink RLC-410
PoE Bullet IP Security Camera with Audio
5MP/4MP Super HD; Outdoor/Indoor Protection; 100ft Infrared Night Vision; Audio Recording; Mobile Remote Access & Control.
Another way to prevent false alerts is to set motion detection sensitivity. Usually set lower motion sensitivity for your security camera in the daytime, while in the night time, set higher.
No. 5 Problem and Fix of Home Security Systems
Problem: Security System Lacks Regular Maintenance
Not replacing batteries or doing regular maintenance will affect your security system to function properly. Older surveillance systems without regular check often fail to work because individual components don't work effectively with each other.
Fix: Do Regular Check to Your Home Security System
Get maintenance performed regularly before you think you actually need it. This costs little but it could be the difference between your camera system working properly and failing completely. Make sure that all battery-operated devices are checked and the batteries are fresh. Immediately call for repairs on any component that isn't working. Evaluate old security systems and upgrade to a new one if necessary. This could be one of the best ways to prevent some common problems with your home surveillance system and make sure it works at its best.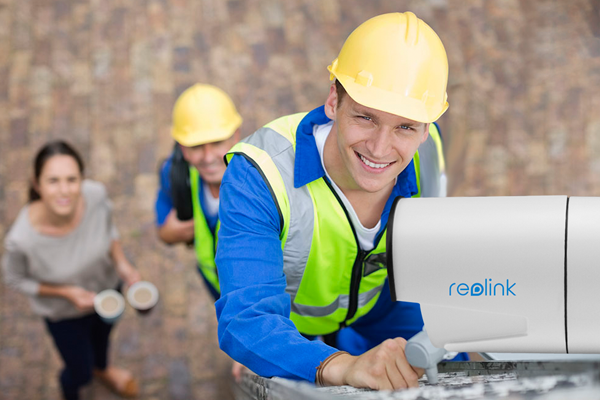 No. 6 Problem and Fix of Home and Business Security Camera System
Problem: Leaving Your System Open to Hackers
Your security systems are usually vulnerable, which can be easily hacked just like your computers. Hackers can bypass your camera to steal your privacy and monitor your life remotely.
Fix: Protect Your Security System from Being Hacked
There are three types of home security systems when it comes to hacking: wired, unencrypted wireless and encrypted wireless. Encrypted wireless is secure but not 100% safe. Wired cannot be hacked, but the wires can be cut. Unencrypted wireless cameras are mostly likely to be hacked. Ideally, create redundant systems with a wired and an encrypted wireless connection will help protect your camera. Refer to 10 easy tips to secure your WiFi home security camera for more practical and useful ways to safeguard wireless security cameras.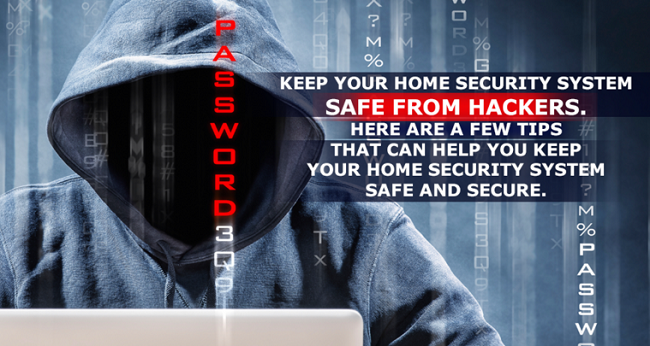 Conclusion:
Take these fixing solutions to most common security camera problems, and you will make your surveillance system much more effective. However, just like the saying goes that "don't put all eggs in one basket", you should combine common sense with security systems to better protect your home.  Basic home security tips include:
Make sure that all doors and windows are closed and locked.
Replace flimsy locks like the ones that come standard on sliding glass doors.
Make sure to lock your garage as well as the door leading to your home from inside the garage.
Install lighting outdoors and post visible alarm decals so that thieves and home invaders think twice before deciding to take a chance on your home.