If you are in a domestic violence situation, or your friends or family are trapped in an abusive relationship, this comprehensive domestic violence safety plan is exactly what you need.
You will learn effective safety solutions when confronting the domestic violence, and get a checklist of items to pack when leaving the abusive situation, as well as helpful ways to keep yourself and your children safe before and after leaving, and more!
You'll Get (Please add your ideas on this domestic violence safety plan):
#1. Safety Tips for You During an Argument
#2. A Good Plan When Preparing for Leaving
#3. Helpful Safety Solutions After Leaving
#4. Domestic Violence Workplace Safety Plan
#5. Domestic Violence Safety Plan for Children
#6. How to End Domestic Violence Effectively
#7. Domestic Violence Frequently Asked Questions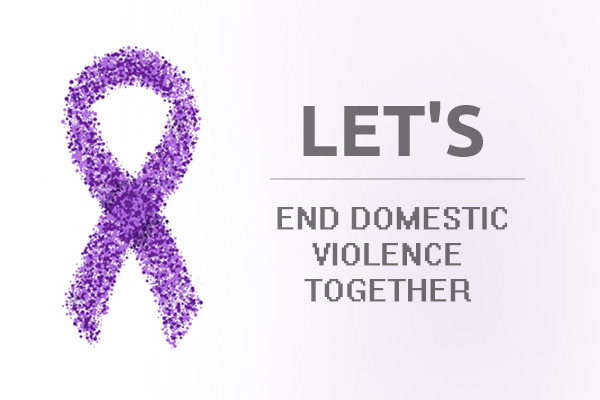 #1. Effective Domestic Violence Victim Safety Plan During the Domestic Abuse Storm
The first domestic violence safety plan for you is how to keep yourself and your children safe when confronting the abuse, since the most dangerous moment is when you are in the center of domestic violence storm.
You can take the below simple and useful domestic violence safety solutions, when you are arguing with your violent intimate partner or family members.
1. The Most Direct Domestic Violence Safety Solution — Run at Once
When you feel that the domestic abuse is unavoidable, escape is the easiest and most direct way to protect yourself from verbal or physical violence. Avoid conflicting with your abusive partner directly especially when you are pregnant.
There are some important notes you need to bear in mind when running away.
• Try to move to an area that is easy for you to escape. For example, your front door is the best area for you to escape, since it often leads to the street and front yard in view of neighbors.
• Run towards a room with a phone (and lock the door up) so that you can call 911 or your friends for help.
• Avoid your kitchen or other rooms with weapons (such as knives & guns). Otherwise the abusive person might use the weapons to hurt you, which will make you trapped in a much more dangerous situation.
• Avoid running to where your children are, as the abuser may hurt them as well.
2. Get Help from Domestic Violence Organizations — An Effective Way in the Domestic Violence Safety Plan
You can get help from the below domestic violence organizations, after you've run outside or to a safe area at home.
Help for women:
• In the US, visit the National Domestic Violence Hotline.
• In UK, you can visit Women's Aid.
• Australia: visit 1800RESPECT.
• Worldwide: visit International Directory of Domestic Violence Agency.
Help for men:
• Visit Help for Abused Men.
• UK: visit Mankind Initiative.
• Australia: visit One in Three Campaign.
You can also contact your local domestic violence shelter. The staff usually have outreach programs and access to free or cheap legal advice so you can figure out how to get your abusive partner out of your life safely and legally.
#2. A Simple & Helpful Safety Plan for Domestic Violence Victims When Preparing for Leaving
It's essential to make a detailed domestic safety plan, when you decide to leave your abusive boyfriend or husband.
Now follow the below domestic violence safety plan brochure to leave your domestic spouse or family, and end the abusive relationship safely and quickly.
1. Your Basic Safety Plan for Leaving the Domestic Violence — Take Important Documents
A "Take-and-Go" package is a key part in a comprehensive domestic violence safety plan. Take all of your important documents with you (including your children's important documents). Important documents include:
• Passports, visas and work permits
• Bankbooks, credit and debit cards
• Driving license and car documents
• Insurance documents
• Necessary clothing
• Banking or account information
• Car title and car loan documents (or copies of these items)
2. Collect Domestic Violence Evidences to Get Protective Orders ASAP (If Necessary)
If you want to get protective orders (restraining orders) as soon as possible, or you want to divorce your spouse, collecting family abusing evidences is extremely necessary.
You can install a mini security camera in a rather secret place to record your abuse spouse's terrible behaviors. With evidence, your intimate partner cannot deny his or her violence. Besides, you can keep a journal to record everything leading up to and during each instance of abuse.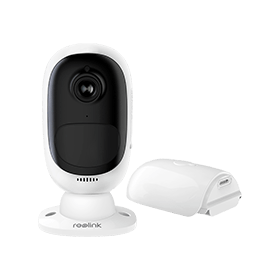 Reolink Argus 2
100% Wire-Free Starlight Camera
Rechargeable Battery & Solar Powered; Outdoor/Indoor Protection; 1080 Full HD; Starlight Night Vision; 2-Way Audio; Live View Anytime Anywhere.
#3. Domestic Violence Safety Plan After You Leave
One important thing you should know: a woman is 70 times more likely to be murdered in the few weeks after leaving her abusive partner than at any other time in the relationship (pretty shocking!!!).
Now get some effective domestic violence safety solutions after leaving the abusive relationship.
• Keep your new shelter secret. After you leave, you definitely don't want the abuser to know where you are. Only tell your new location to your parents and your close friends and ask them to keep secret, no matter how the abuser is begging your family and friends to acquire your new address.
• Change your telephone number. After you leave your abusive partner or family, change your telephone number at once to avoid phone call harassment.
• Do not share your information on your social media. Posting your images about yourself is indeed helpful to let your family and friends know the latest about you. However, it may also a helpful tool for the abuser to track you via the shared location on your social media.
• Install security cameras. With security cameras, you can check whether you are stalking by the crazy and abusive ex or partner. You can get some tech-savvy advice on dealing with your abusive ex here.
Besides, you can see who and what are hanging out near your new house with the security cameras. If you find the abuser near your new home, call the police at once.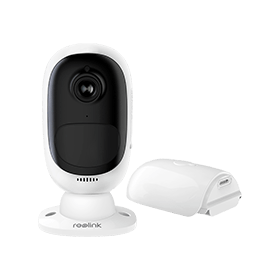 Reolink Argus 2
100% Wire-Free Starlight Camera
Rechargeable Battery & Solar Powered; Outdoor/Indoor Protection; 1080 Full HD; Starlight Night Vision; 2-Way Audio; Live View Anytime Anywhere.
• Apply for a protective order. According to domestic violence laws (such as the Violence Against Women Act), you can apply for a personal protection order (PPO) if you are threatened by your abuser. It can protect you from being hit, threatened, harassed or stalked by the abuser.
The PPO would also stop the abuser from coming into your home or bothering you at work, and it can also stop the abuser from taking your minor children unless required by the court. You can get more information about PPO here, including the detailed steps of applying for the PPO.
#4. Domestic Violence Workplace Safety Plan
Your violent abuser may come to your workplace to harass you, so a domestic violence safety plan at your workplace is indispensable.
You can consider the below safety tips to protect yourself from domestic abuse at work.
Apply for a protective order including your workplace.
Provide a picture of the abuser to reception areas.
Consider request a change of your work schedule, worksite (if possible), which would enhance your workplace safety.
Consider hiring a security escort to protect you.
#5. Domestic Violence Child Safety Plan
Statistics show that 10,000,000 children are exposed to domestic violence every year. 50% of men who frequently assault their wives frequently assault their children.
As a parent, the last thing you want to is that your lovely children get battered or insulted. You need to take a domestic violence family safety plan to keep your innocent angels away from abusing.
The following easy-to-follow domestic violence child safety plan would do you a favor.
• Teach your children how to get help. You should tell your kids or teens to stay away from the violence storm and hide in somewhere in the house or just leave, when there is an argument between you and your partner.
• Plan a code word to give them a signal that they should leave the house and call for help (for example, call 911).
• Instruct your children or kids to leave the house when things are out of your control. You should plan and practice the escaping route with your children together.
• Enroll your children in a counseling program.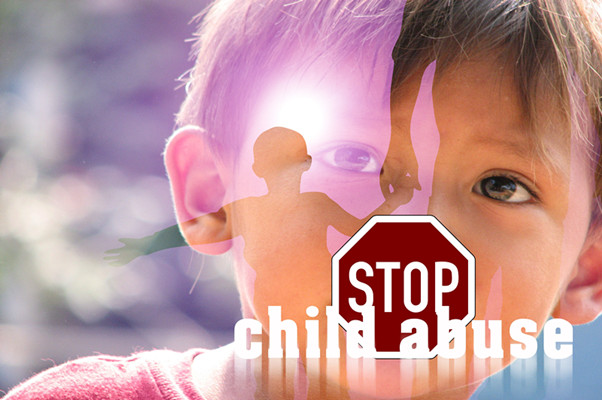 Domestic violence is extremely severe worldwide. You can take a look at the video below to see the stocking domestic abuse statistics and other details on family violence.
#6. How to End Domestic Violence Effectively & Quickly
The above domestic violence safety plan can help you escape from the abusive temporarily. However, you need to end this abusive relationship completely, and let the abuser get out of your life.
You can get some insights from the following ideas on stopping domestic abuse.
Apply for the protection orders for yourself and your children ASAP with the evidences, such as the video tapes, daily journal, the injury assessment report, etc.
Always remember that you are entitled to protection. Many states have adopted preferred and mandatory arrest policies. The police would not leave the domestic violence scene without making an arrest. The threat of arrest is an effective way to stop domestic violence.
If you've reported the abuse to the authorities, and the abuser is arrested, you can terminate the lease early without having to pay the rest of your lease. Thus you can move to a new home from the shared house with the abuser without economic loss, and start your new life in a new place.
For terminating a lease early, you need to have either a police report documenting the abuse, or a restraining order against your abuser.
As a family abuse victim, you can get a free legal review of your domestic violence case, and learn how the law can make you regain your independence.
The above comprehensive domestic violence safety plan and safety tips can help keep yourself and your family from family violence. If you have any questions about safety planning or want us to help you develop or create a specific domestic violence safety plan for you, leave your thoughts in the comment.
In order to help you dig further into domestic violence, we make a list of domestic violence hottest questions. (You are invited to share you unique ideas on domestic violence questions.)
#7. Hottest Domestic Violence Questions
Check the answers to the domestic violence frequently asked questions below.
1. What Is Domestic Violence or Family Abuse
A 1: Domestic violence is a kind of abusive behavior in any relationships that is used by one partner to maintain control over another intimate partner, including heterosexual, homosexual, transgender relationships.
Domestic violence typically includes physical and verbal abuse, sexual abuse, emotional abuse, economic abuse, psychological abuse, threats, staking, cyberstalking, etc. If you encounter any one of the above abuse, you would be in a domestic violence situation.
2. What Is a Domestic Violence Safety Plan
A 2: A domestic violence safety plan is a comprehensive and effective planning that includes solutions to keep you safe during a conflict, planning to leave and after you leave. It also includes taking legal actions and more.
3. What Are the Main Causes of Domestic Violence
A 3: The major causes of domestic violence usually include:
• Childhood experiences. Statistics show that 73% of male abusers were abused as children. Kids who witness or are the victims of domestic violence may believe that violence is a reasonable way to solve conflicts among people.
• Financial issues. Unemployment, housing foreclosure and debt can increase the stress at home, which can lead to family abuse.
• Desperation when a partner threatens to leave. The intimate violence victim may try to leave the abuser, which will cause the abuser to become more abusive to maintain control.
• Anger escalation and envy. Abusers may feel the need to control their partner because of low-esteem, jealousy, and other strong emotions.
• Alcohol and drugs. Studies indicate that alcohol and drugs can contribute to or accelerate aggression and violence.
4. What Are the Effects of Domestic Violence
A 4: The effects of domestic violence on women and men include:
Physical injuries
Eating disorders
Insomnia
Mental health problems like PTSD
The effects of family abusing on children include:
The tendency of becoming violent themselves
Using drugs and alcohol
Eating disorders
Anxiety and depression
Poor social skills
Suicide
The tendency of entering into an abusive relationship later on
5. What Are the Signs of Domestic Violence
A 5: Here are some warning signs of domestic abuse:
Jealousy
Controlling behavior
Cruelty to children and pets
Verbal abuse
Threats of violence
Breaking objects
If you notice your partner's unusual behaviors, make a domestic violence safety plan with the help of the guideline here in case that the situation is out of control.
In Conclusion
When you are suffering domestic violence, DO NOT keep silent. (Statistics show that only 25% women who suffer from physical assaults report to the police every year.)
All survivors of domestic violence should keep in mind that domestic violence thrives when you are silent. If we take a stand together, we can end family battering!
Domestic violence is social problem. All of us can make a big difference in stopping domestic abusing. You can share your ideas about family abusing in the comment below! Share this post with your family and friends so that more people can get this domestic violence safety plan.