HONG KONG, May 16, 2019 — Reolink today announces the partnership with Vodafone, one of the world's largest telecommunication companies, to bring the worry-free cellular data for Reolink Go 4G LTE security camera, enabling customers to access the Go without worrying about the data consumption with the best value data plan.
This move embodies Reolink's pursue to work with the best-in-class companies to provide the easiest and most seamless & invincible smart security solution for users.
"We are really excited to work with Vodafone. Their industry-leading & extremely affordable V-Sim card enables our customers in Europe to enjoy the best value data plans for accessing the Reolink Go 4G LTE camera.", said Sophie, Reolink's product manager, "The powerful combination between Reolink and Vodafone will deliver the best security solution for customers to protect their properties even without Internet or power supply!"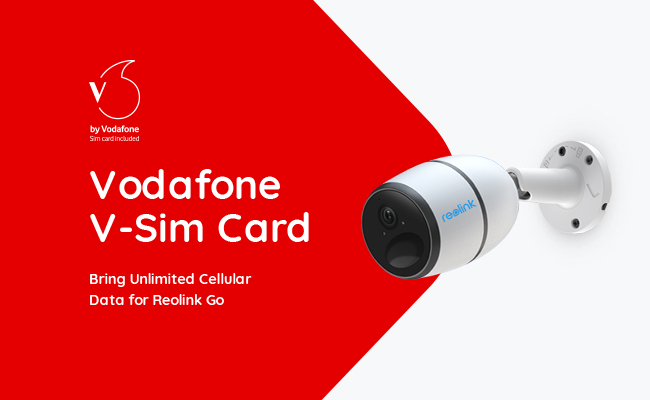 One-Year Discussion Now Reaches a Strong Bond
Put the clock back to IoT Solutions World Congress 2018, Vodafone showcased Reolink Go in this event, which marked a milestone that Reolink Go debuted at the largest IoT event in the world. And, it's also a symbolic moment for Reolink and Vodafone's partnership.
Reolink and Vodafone both have been testing the compatibility between the Reolink Go and V-Sim card, to provide a seamless security solution for customers who want to monitor their rural homes, construction sites, boats, RV, farms and other areas without Internet access and power supply.
"Our goal with Vodafone's V-Sim card service is to provide users with ubiquitous access to Go 4G camera without worrying about data consumption," said Sophie, "At Reolink, we are leveraging the power of technology, and collaborating with leaders across industries, to create simpler, smarter and more affordable home security solutions for our customers worldwide!"
By paying a small monthly fee, consumers can enjoy worry-free data to access Reolink Go camera. Users can enjoy quick and responsive live streaming to have an incredibly immersive experience, and smooth video uploading to the cloud.
Update, Nov.28th: Vodafone features Reolink Go at IOTWC2019 on Oct. 29-31, 2019 and demonstrates the 1080p full HD video captured by Reolink Go camera over the 4G cellular network.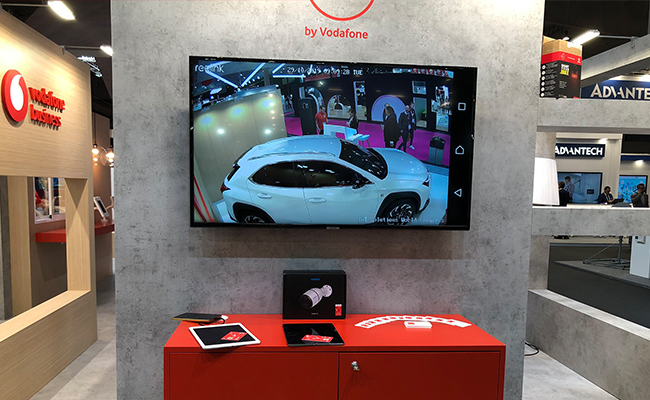 Reolink also provides the Solar Panel for charging this camera. By connecting the Go to the Solar Panel, customers don't need to charge the camera on a daily basis. The Solar Panel will provide continuous power supply for the Reolink Go.
About Reolink
Reolink, a global innovator in home & business security products, is always dedicated to delivering the easiest and most reliable security solutions for home & business. Reolink's mission is to make security a seamless experience for customers with its groundbreaking security products. Reolink products are available and sold worldwide, providing video surveillance and protection for millions of homes and families.
For more information about Reolink and its products, please visit https://reolink.com.
About Vodafone Group 
Vodafone Group is one of the world's largest telecommunications companies and provides a range of services including voice, messaging, data and fixed communications. Vodafone Group has mobile operations in 25 countries, partners with mobile networks in 46 more, and fixed broadband operations in 18 markets. As of 30 June 2018, Vodafone Group had 534.5 million mobile customers and 19.9 million fixed broadband customers, including India and all of the customers in Vodafone's joint ventures and associates. For more information, please visit: www.vodafone.com.
For Media Inquiries:
---
Please download the media kit here>> If you need any further details, please send an email to pr#reolink.com (replace # with @).