Installing an outdoor dome security camera for your property enables you to monitor a wide range of areas, while matching your home décor with its sleek and elegant design.
You'll see a great number of choices when shopping for the best outdoor dome IP cameras & systems.
For saving your time on Google, we pick 2 outdoor dome CCTV cameras for your choice, based on the available features and customers' ratings & professional editors' reviews (and fit your budget).
You can also check the step-by-step guide on outdoor dome CCTV camera installation and the FAQs about this type of surveillance cameras.
Content:
#1. Outdoor Dome Security Cameras Recommendations
#2. Outdoor Dome Camera Installation: Step-by-Step Guide
#3. Outdoor Dome Security Camera Frequently Asked Questions
#1. Outdoor PoE & WiFi Dome Security Cameras for Your Home
Easy-to-install outdoor dome surveillance cameras typically include PoE IP cameras & plug-in wireless security cameras.
Both of the 2 types of outdoor dome surveillance cameras only need one cable to function.
Outdoor PoE dome security cameras require an Ethernet Cat 5/6 cable to connect to your router to get both power and data transmission.
Outdoor WiFi dome cameras only need to be plugged into the power outlet to work. As long as the cameras are within the WiFi range, the cameras can transfer video streaming to your device in real time.
You'll check 2 types of outdoor dome network cameras specifically below.
Pick 1. RLC-422 Outdoor Dome Vandal Proof Security Camera
This outdoor weatherproof dome security camera boasts 4MP or 5MP high resolution, and comes with IP66 waterproof and IK10 vandal proof housing or shell.
So you don't need to worry about your camera would be tempered by some naughty kids with the stones, when you install this camera under the eave, front porch, etc.
This camera was rated by VueVille as one of the "Best Outdoor IP Cameras 2018", and got 4.5 stars (out of 5) by customers.
You can check this outdoor IP dome camera review for more details.
Reolink RLC-422
PoE Vandal Resistant Security Camera
5MP Super HD; IK10 Vandal Resistant; 4X Optical Zoom; Outdoor/Indoor Protection; 100ft Infrared Night Vision; Remote Live View & Control.
RLC-422 HD Dome Security Camera Key Features
4MP or 5MP Super HD
Up to 100ft infrared night vision
4X optical zoom
Remote access with your iPhone & Android smartphones
IP66 waterproof
IK10 vandal proof
Price: Available at $94.99
A customer shared a winter scenery captured by this camera. You can check the clear video below.
Video Transcription
This video shows a gorgeous snow scene captured by this anti-vandal dome video camera. The customer showed the optical zoom function of this camera.
You can even see the snowflakes sprinkling after zooming in to the far-away plants covered by the snow.
This waterproof and dust-proof dome camera can stand firmly even in a cold winter.
If you want a small outdoor turret dome security camera with audio recording for your home, like a family room, that would not stick out too much, you can check this camera for more specifications.
Pick 2. RLC-423 PoE Outdoor Dome PTZ Security Camera
This outdoor dome PTZ surveillance camera can rotate 360 degrees, so you can monitor your wide-range of property, such as your pool area with just a single camera.
It's a budget-saving solution, especially for wide-area surveillance, since you don't need to buy multiple fixed security cameras for large property.
With the water-resistant shell and housing in this outdoor dome security camera, you can install the camera for your front lawn, driveway or ceiling mount, etc.
Reolink RLC-423
PoE Waterproof PTZ Security Camera
5-Megapixel Super HD; 360° Pan & 90° Tilt ; 4X Optical Zoom; 190ft Infrared Night Vision; Smart Motion Detection; Remote Live View & Control.
RLC-423 Outdoor & Indoor PTZ Dome Security Camera Key Features
5MP Super HD
Up to 190ft infrared night vision
360° pan & 90° tilt
4X optical zoom with motorized lens
IP66 waterproof
Remote access with your iPhone & Android smartphones
Price: Buy now at $229.99
A tech YouTuber shared a video of the street scene captured by Reolink rotating dome camera. You can view the video below.

Video Transcription
In the video, you can see the traffic going by in the street. You can even see the branches clearly in the video captured by this outdoor speed dome network camera.
You can get FREE shipping when buying the 2 top rated outdoor dome CCTV cameras when you are in US, UK, Canada, NZ, Singapore, and other areas.
You can check more details on outdoor dome security cameras mounting in the next part.
#2. Outdoor Dome Camera Mounting & Installation: Step-by-Step Guide
Before mounting the outdoor dome security cameras for your home, you'll need to prepare the following items:
An outdoor dome security camera
A power adapter
Your router
An Ethernet cable (for PoE type, Ethernet extension cables might be needed)
A mounting template
Screws to mount the camera
Your iPhone or Android mobile phone
Here we'll take RLC-422 outdoor dome security camera as an example to show you the detailed steps to install this type of CCTV surveillance cameras.
Step 1. Use the mounting hole template to drill holes for the camera.
Step 2. Use the screws to mount the camera to the wall or ceiling.
Step 3. Connect the camera to the router with the Ethernet cable.
Step 4. Download Reolink App from App Store (for iPhones) or Google Play (for Android mobile phones.
Step 5. Launch the Reolink App on your mobile phone. Click the "+" button in the top right corner to add the camera.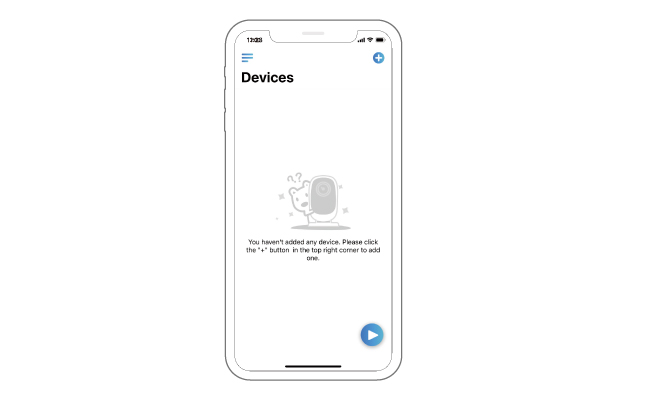 Step 6. Scan the QR code on the camera to add the camera.
Step 7. Name your camera and create a password. Now you can access the camera for live streaming.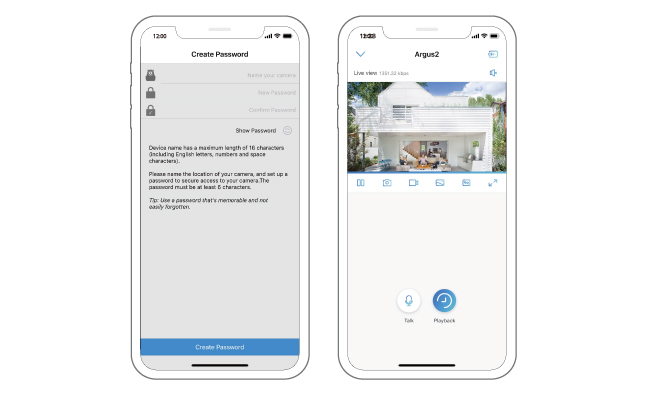 #3. Outdoor Dome Security Cameras Hottest Questions
We list some of hottest questions about outdoor dome security cameras, and write detailed answers to them.
If you have any questions, please leave them in the comment below!
Q 1: Can I use fake outdoor dome security cameras to deter intruders?
A 1: Well, dummy security cameras might help stop some stupid thieves. However, you should not take the risk. A real outdoor dome security camera would be the best choice to secure your property.
Q 2: I want a security DVR/NVR and 4 outdoor dome security cameras with night vision, but I could not find the most suitable one, what should I do?
A 2: If you cannot find the exact outdoor dome security camera systems you want, you can buy an NVR/DVR and outdoor dome security cameras separately. For example, you can buy a PoE NVR first, and then you can add 4 or more outdoor dome security cameras later.