How to Enable Push Notification in Reolink App
Note: Please download and install the latest Reolink App version for your smartphones.
Step 1. You need to allow Reolink App to send you notifications on your smartphones. Click "Settings" >> "Notifications" on your smartphone, and then click Reolink App to allow notifications.
For iOS devices: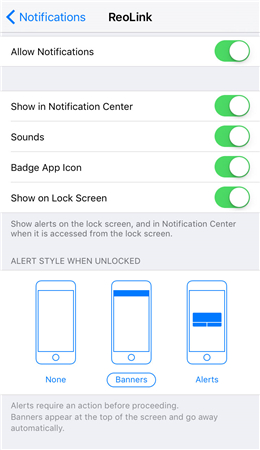 For Android devices: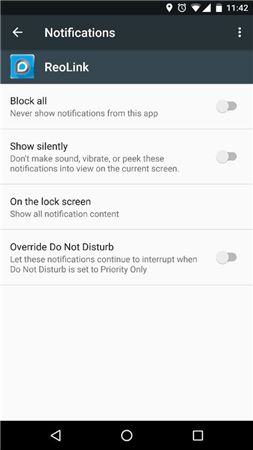 Step 2. Launch Reolink App on your smartphones, and then tap 
 (see the picture below) to enable "Device Settings" menu.
Step 3. Tap the icon next to "Push" to enable push notification (the icon will turn green).
Now you can get push notifications when there are motion detection events.
To disable push notifications, just tap the icon again (the icon will go white).
If you experience any problems, please contact us for further support.
Apply to:
All Reolink products