How to configure WiFi Setting on Reolink App
To set up the camera for the first time, follow the voice prompt to configure.
If you want to modify the WiFi settings of the camera, please follow the steps below:
Click the button to enter the "Wi-Fi Settings" page.
Press on the Wi-Fi network you want to join, enter the password of the Wi-Fi network.
Press thebutton on the top right to save settings.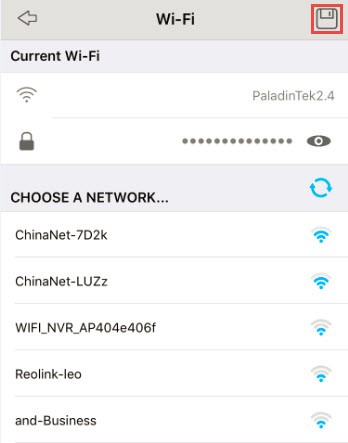 Note: Press

the button to show the password in details.
If you experience any problems, please contact us for further support.
Applies to:
Reolink Argus, Keen