How to Add Reolink Sensors/Key Fobs to Reolink DVR
Please connect your Reolink DVR to a monitor via VGA or HDMI port.
Step 1. After you have logged into your DVR, please click "Menu" to enter the "Alarm" >> "Sensor" page, and then click "Add".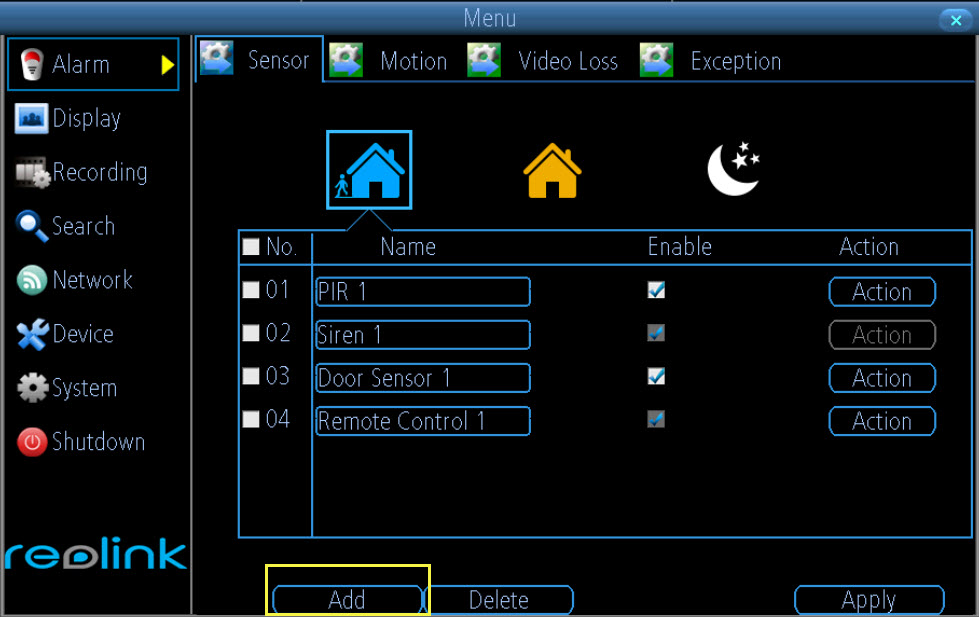 Step 2. Please trigger the sensors/key fobs nearby the DVR. You can see the sensors and key fobs shown on the page. Select the sensors and key fobs you need and click "Apply" to add them.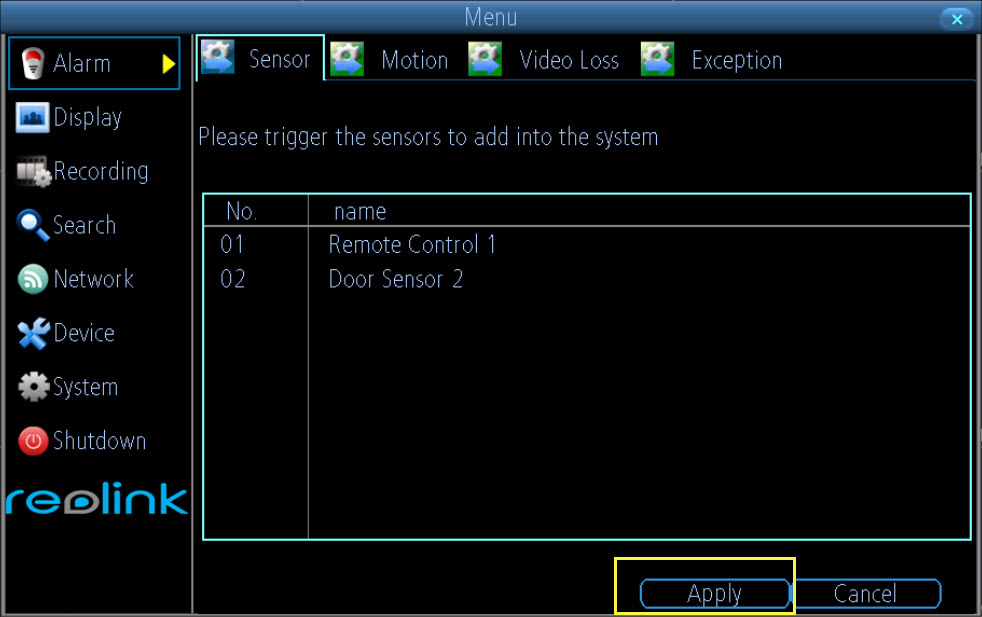 Step 3. Now you can configure the sensors and key fobs based on your own needs.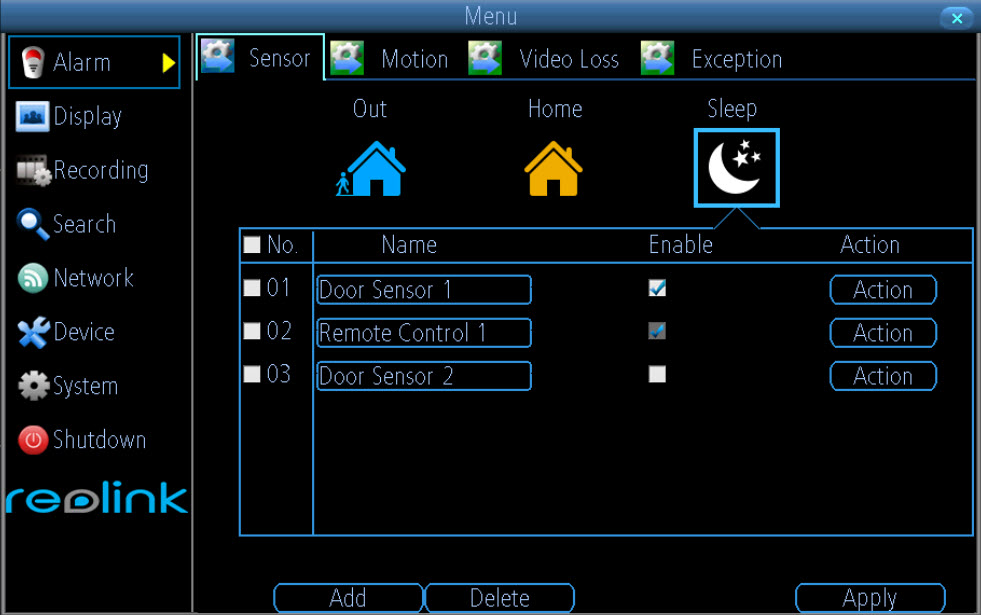 If you experience any problems, please contact us for further support.
Applies to:
Reolink DVR kits