AT&T security cameras are a type of cellular cameras carried by AT&T and can work independently on AT&T 3G or 4G LTE data without WiFi network!
But not just limited to security cameras from AT&T store, there are many AT&T home security cameras available with NO contract, subscriptions and monthly fees, in fact.
If you are looking for a reliable AT&T cellular security camera to get your vacation homes, campers, RVs, trailers, warehouse or farms covered, read these pro insights first to avoid being cheated and save money!
Skip to:
AT&T Security Camera: How Does It Work
So how do AT&T security cameras transmit videos to your phone without network?
That's all for the installed SIM card in AT&T home security cameras, which allows the camera to connect to cellular towers in order to gain Internet signal. So AT&T security cameras would have its own signal, and not need to be attached to the WiFi.
That's to say, you don't have to contract with the AT&T or get locked in the few choices in the AT&T store. All you need is an AT&T SIM card compatible security camera. In fact, many cellular security cameras can do that with full AT&T network services and coverage.
Note: In order to activate the SIM card, you will have to pay for a data plan for your AT&T security cameras and systems, and the cost is totally depends on how much data you need for the video monitoring monthly.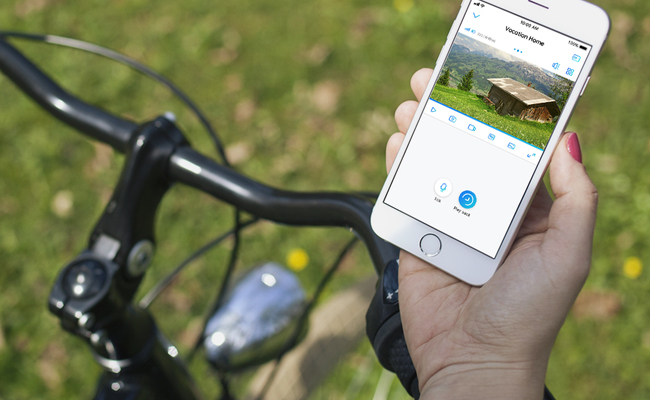 Top 3 Reasons to Choose AT&T Security Cameras
AT&T security cameras are very popular and used widely in both home and business now with the following 3 unbeatable advantages:
#1. AT&T Security Cameras Enjoy Unlimited Placement
Working on AT&T 4G LTE, one of the nation's best data network, AT&T wireless security cameras can guard your remote valuables with weak or NO WiFi coverage at all.
More than that, with most AT&T home security cameras battery or solar powered, you don't need to bother with running or hiding the wires anymore.
All these make AT&T security cameras the best camera choice for hard-reaching places with weak or out of WiFi range, such as home outdoors, parking lots, cabins, RVs, hunting trails, boats, farms, stables, and etc.
Bonus tips: If you are not so sure about whether the AT&T cellular camera works in your area, you can always test with an AT&T cell phone. And if you want better network, choose 4G security cameras. Also click here to get inspirations on the top places you should consider to install the AT&T security camera.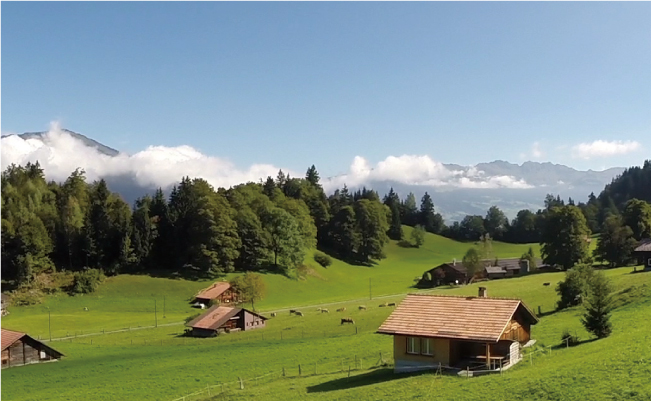 #2. AT&T Home Security Cameras Are Easy to Install
Just as I mentioned, AT&T security cameras are totally wire-free. So no wire issues will bother you.
Actually, what's left for you to do is simply putting in some security camera components. Anyone could handle it in minutes. (Find detailed installation instructions here.)
Of course, remember to grab it down for recharge when the AT&T security camera app notifies you that the camera runs out of power. Some AT&T security cameras also support solar power, which allows you to install and leave it like forever.
#3. AT&T Cellular Security Cameras Are Safer to Use
You may worry about someone snooping on your private camera recordings on the Internet, especially if you are using WiFi security cameras.
And the AT&T home security camera is here to end your worries, since it's much harder to be hacked.
Some AT&T cellular security cameras also feature SSL, WPA2-AES encryption and SSL-TLS to make sure your personal information is 100% safe.
AT&T Wireless Security Camera Total Cost
Ready to get an AT&T security camera? One thing to notice is that the price tag of the AT&T home security camera is not the only thing you need to pay for.
Additionally, all AT&T home security cameras need a SIM card and you have to contract a data plan. And the cost for it depends on how much data you need and varies between different plans. Generally, I GB a month would be perfectly adequate for your AT&T security camera months' recording.
That's all for the necessary cost of an AT&T U-verse security camera, but if you want to solar power it, an extra solar panel should also be added to your budget. And if you want to store the camera footage in the cloud, subscription fees might come along.
Editors Note: The cost mentioned here only applies when you use the AT&T security camera independently with NO contract with a 3rd party. If you go under services like home security packages from AT&T directly, there will be additional charges from $40 to $65 a month to use the camera.
How to Use & Install AT&T Home Security Cameras
It's intuitively easy to use AT&T security cameras. Just insert a valid AT&T SIM card and batteries, and if you want to record locally, add an SD card, that's all.
Of course, remember to open a data plan for your AT&T SIM card, just like your phone SIM card requires if you want to use cellular data on the phone.
Well, attention that some AT&T security cameras may pre-include SIM card on the package, which needs you to find certain AT&T stores for activation, and it may bring confusion to many.
So if you want to stay away from trouble, get the activation process clear before purchase or just avoid these models – surely all the AT&T stuff will know how to open the data plan for SIM cards bought from them directly.
If you need remote access, like live viewing wherever you are and receiving push notifications, just connect the AT&T security camera with the phone app.
AT&T Cellular Security Camera Hot FAQs
Reading this far, you should have a general idea about the AT&T cellular security camera, and here we also gathered some commonly asked questions to give you deeper insights into it.
You may also add yours in the comment down below, and we'll try our best to find answers and fixes to your AT&T security camera not working problems.
#1. Approximately how much data does the camera use in a day if it's running for 24 hrs straight?
Please note that all A&T home security cameras are battery powered and they are designed for motion detection only in order to save battery life, and your data cost.
So the data usage will flux depending on the activities on your monitoring areas actually. For a precise answer, you may check this data calculator.
#2. Can you use AT&T security cameras in AU, CA, Mexicali, México or other countries?
This depends on the AT&T U-verse security camera manufacturer. Some cameras are designed to be compatible with AT&T services in different regions, but that may involves an international data plan.
#3. Will the AT&T cellular security camera notify you of detected motion?
Absolutely YES! AT and T security cameras work just like WiFi cameras. You only need to link the camera to your phone, and then you can receive motion notifications and live view the camera anywhere.
#4. Are you required to use the cloud or can you just use the SD card to store videos?
This is a personal choice, but mind that the cloud storage always requires subscription and monthly fee.
#5. Can you connect multiple cameras to one mobile account?
Yes, of course. Just download an AT&T security camera app (many leading camera manufacturers offer their own) on the phone and scan the QR code, generally, to connect to the camera.
Pro Tips About AT&T Security Camera Systems
Whether you want an AT&T security camera system for home or business, here is something you should know:
Most AT&T security camera systems are not designed to be compatible with NVRs or DVRs, since that will drain the battery power very quickly if you scheduled them into continuous recording.
And that's totally not necessary, actually. With each motion file taking less than 2M storage space, a 16GB SD card is enough to record for months under normal motion activity. So you will not need a larger storage space from the NVR or DVR for your AT&T home security camera system.